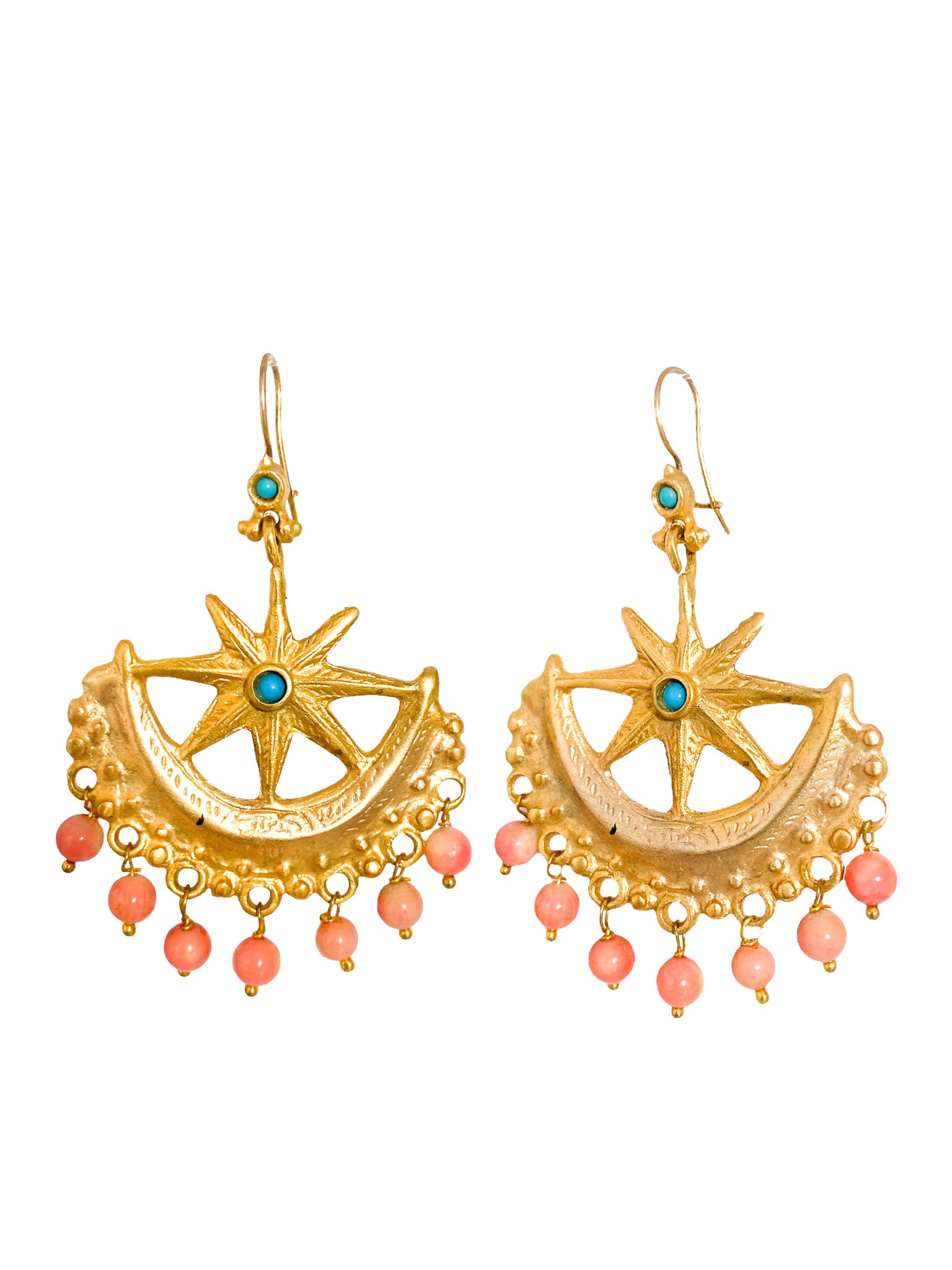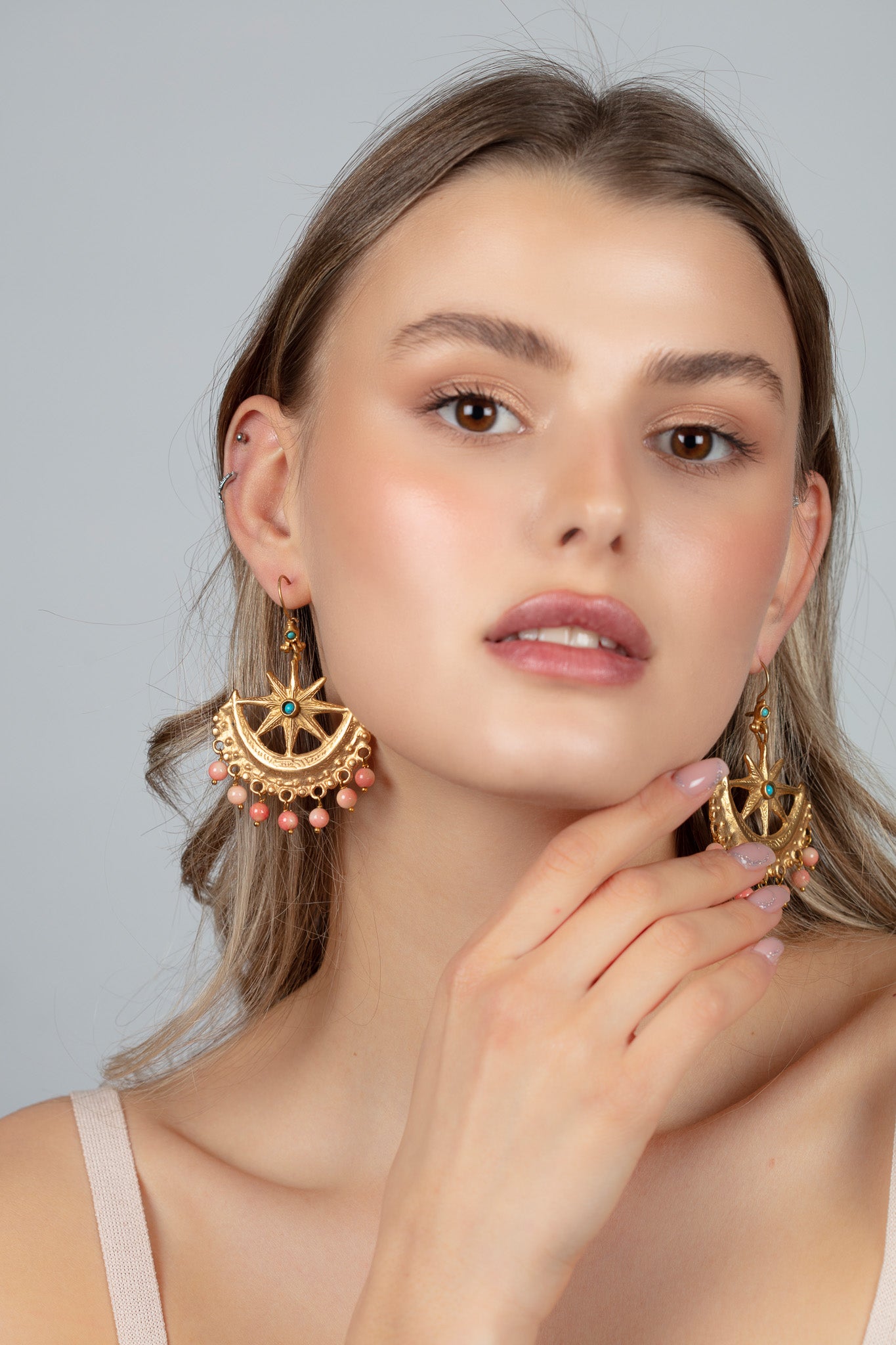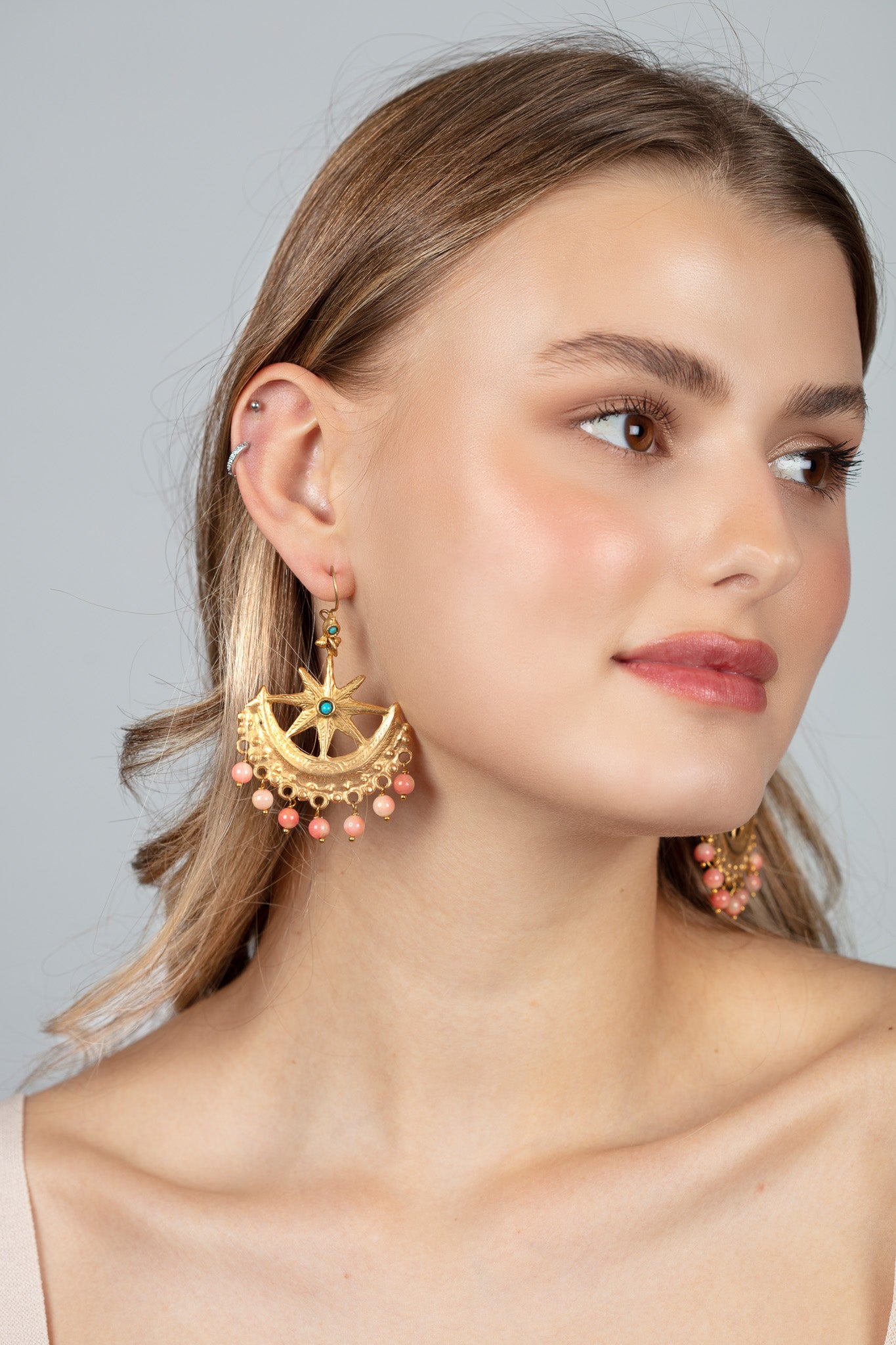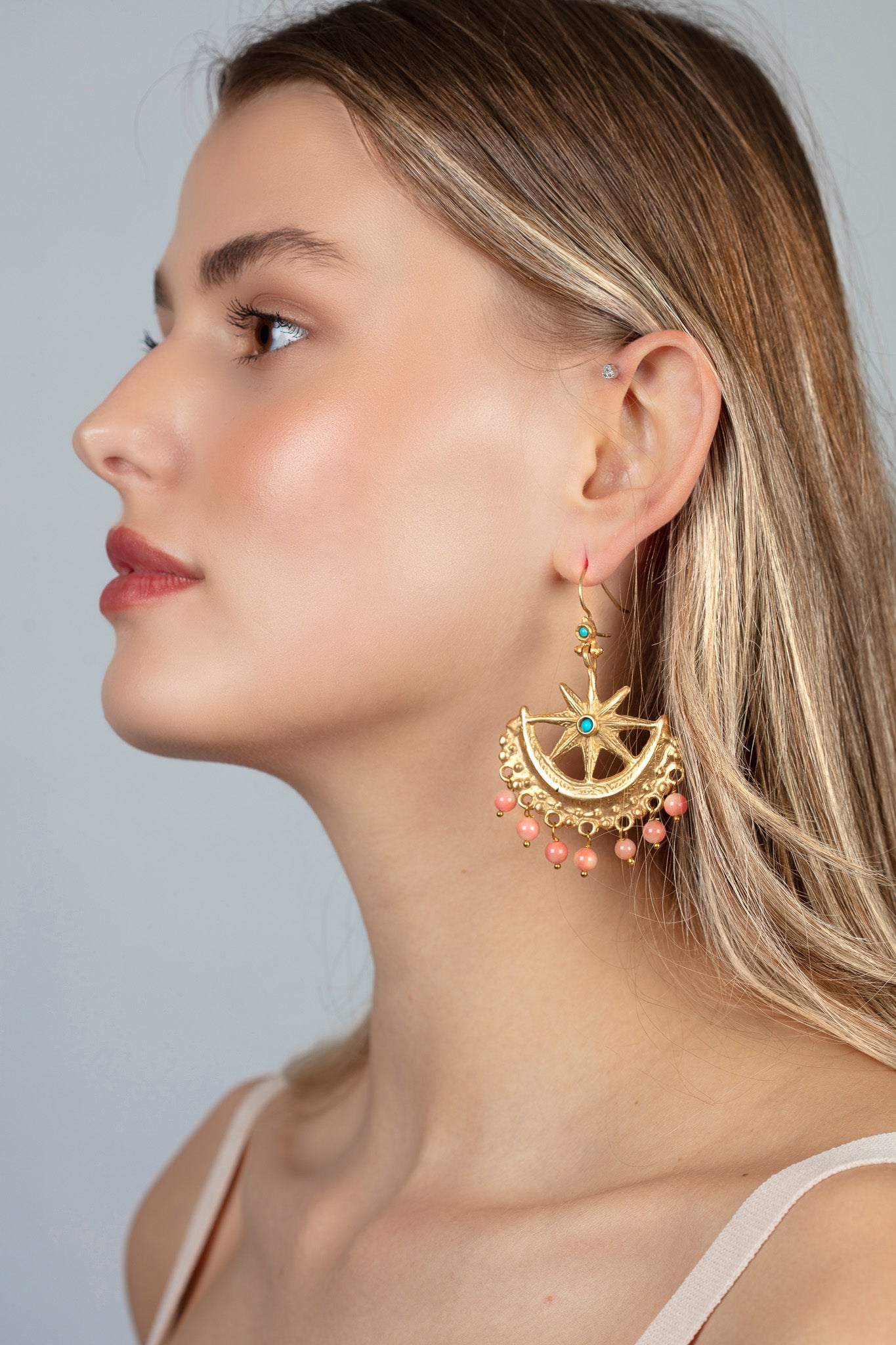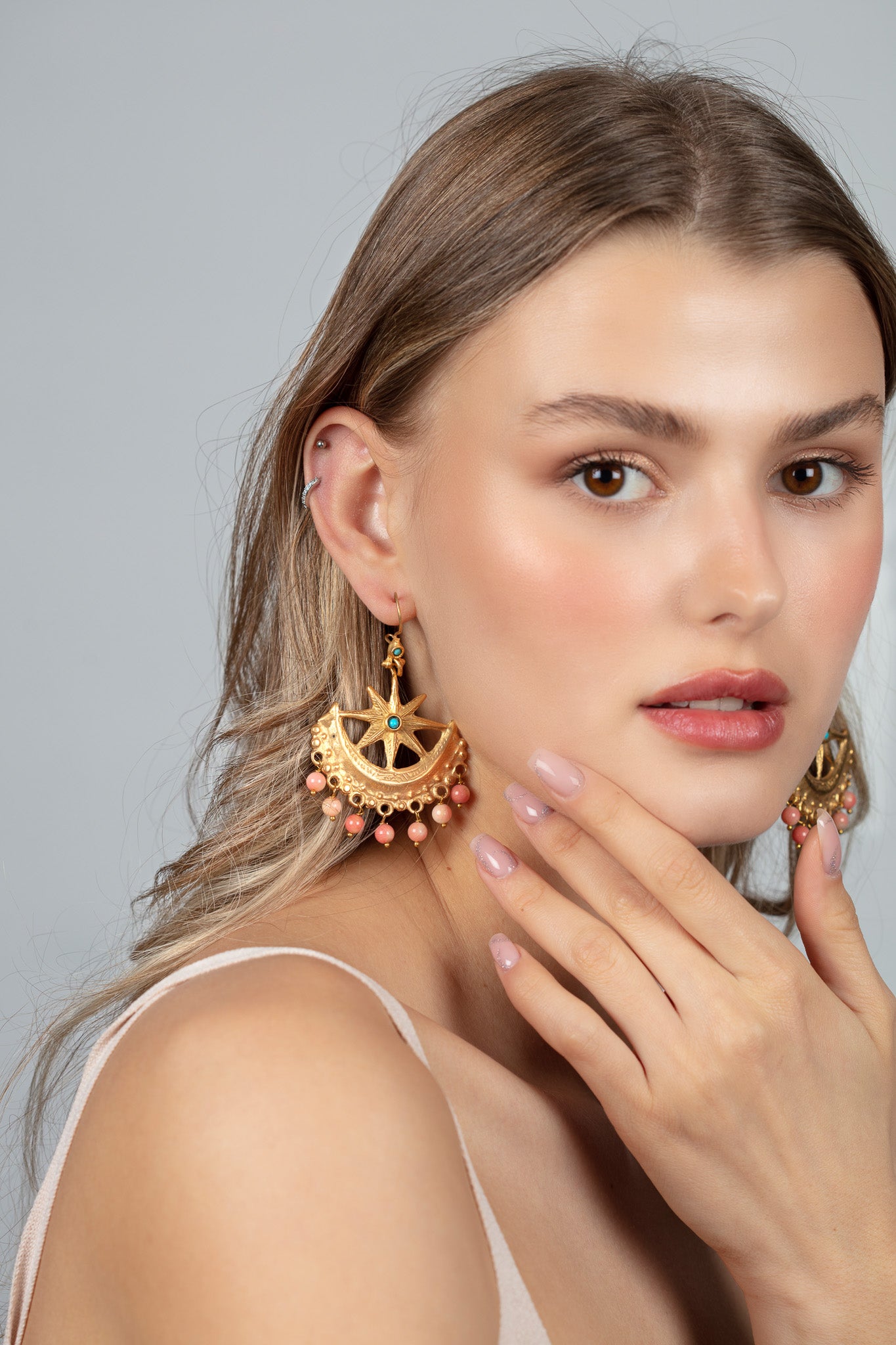 Introducing our stunning hand-crafted gold earrings, inspired by the rich cultural heritage of Anatolia. These earrings have been meticulously designed to reflect the intricate and beautiful designs of various civilizations that have existed in the region throughout history.
Crafted from high-quality bronze, plated with 18K-24K gold, and oxidized to create a unique historical character, these earrings are a true work of art. The intricate design is inspired by the north star, which is believed to bring luck in Anatolia.
The earrings are decorated with top quality turquoise and coral stones, which add a pop of color and depth to the beautiful piece. So why wait? Add a touch of history and elegance to your jewelry collection today with our exquisite Anatolian-inspired gold earrings. Let the north star guide you towards luck and fortune with these beautiful and meaningful earrings.
Earrings Weight 18 g
* The needle part is made out of silver to avoid allergy.
* A slight variation in the color & the size of the stone may be observed due to its nature as well as a slight difference in the color of the metal due to oxidization.