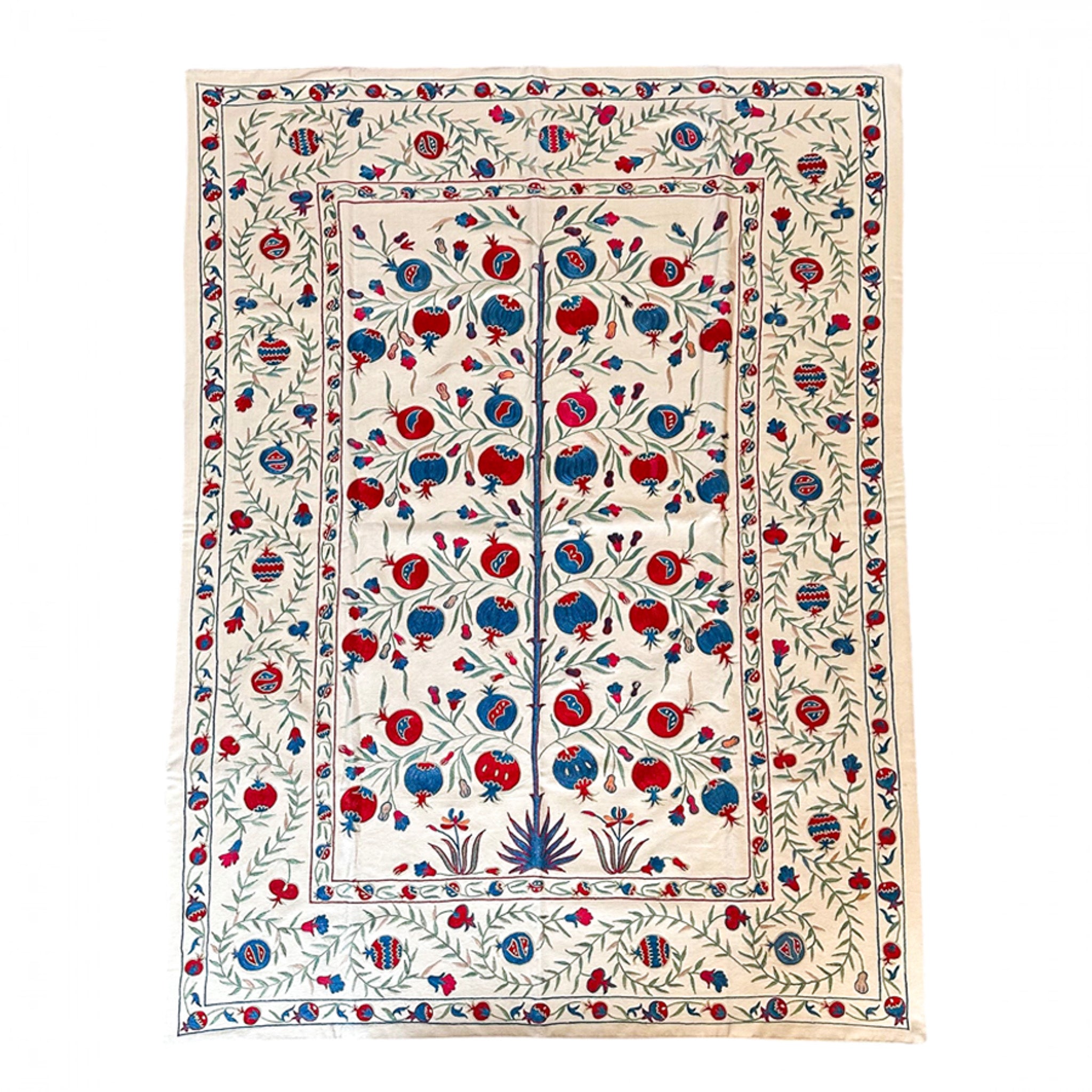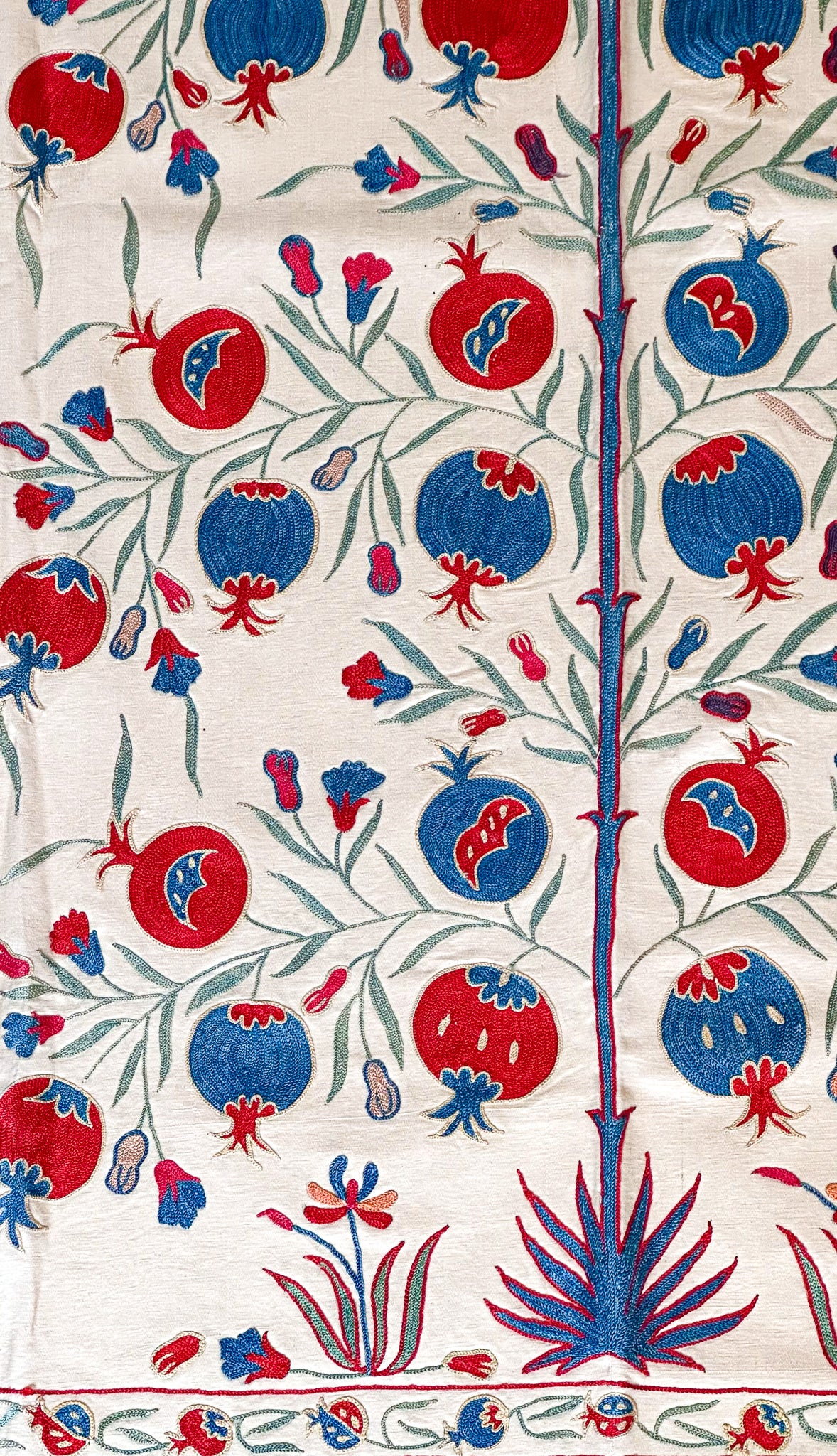 Experience luxury with our Silk Tablecloth from the Yörük Collection. This exquisite piece is crafted entirely by needle using the traditional Suzani hand-embroidery technique, which has been carefully preserved for centuries. Replacing the traditional grungy tablecloth with this decorative and timeless work of art, you can easily bring elegance and sophistication to your table.
 % 100 silk
What is suzani ?

Suzani is a type of embroidered and decorative tribal textile made in Tajikistan, Uzbekistan, Kazakhstan and other Central Asian countries.
Usage Suggestions:

- Table cover
- Sofa cover
- Bedspread, Bedding Throw
- A throw blanket
- Bedroom quilt.
- Wall hanging
*Dry cleaning only.