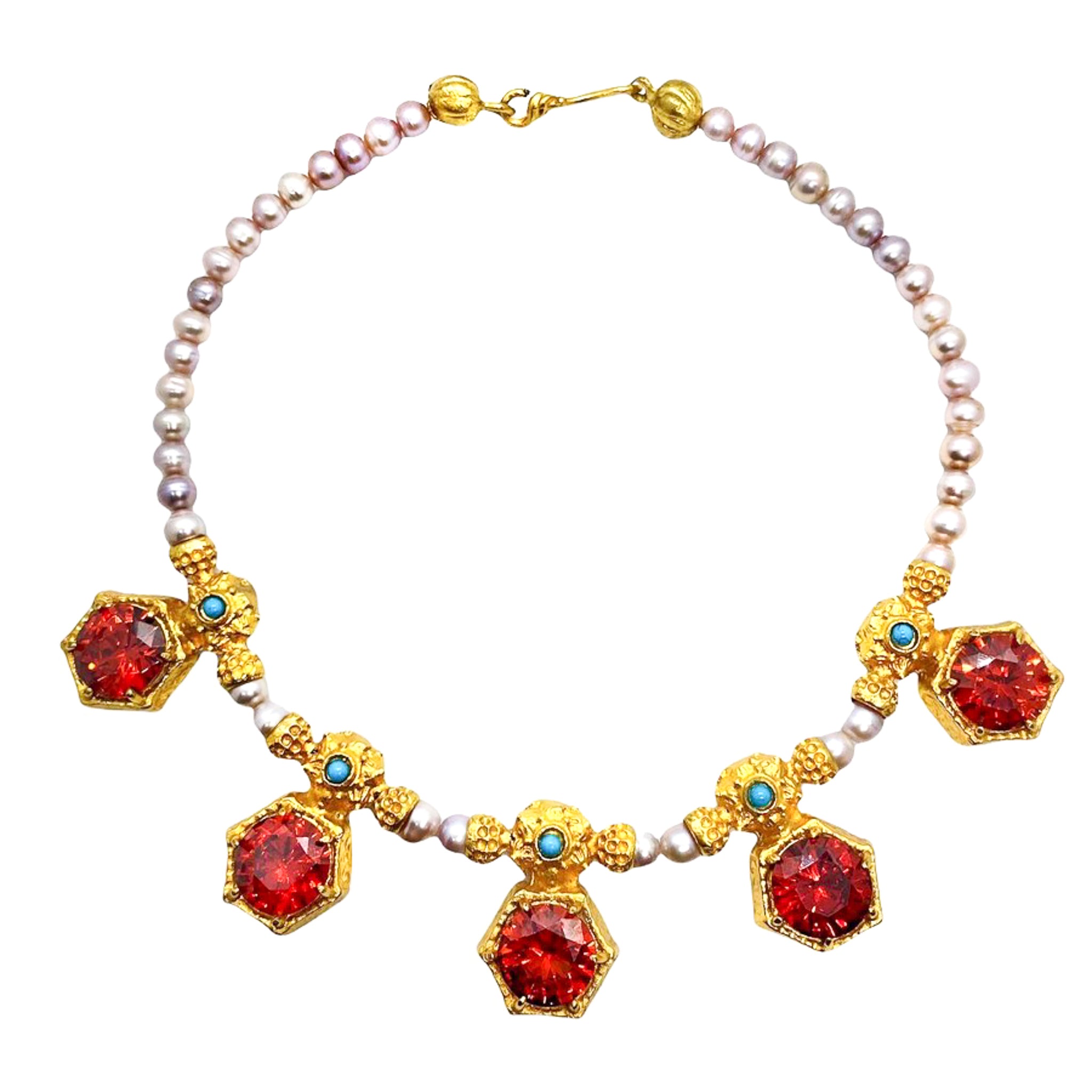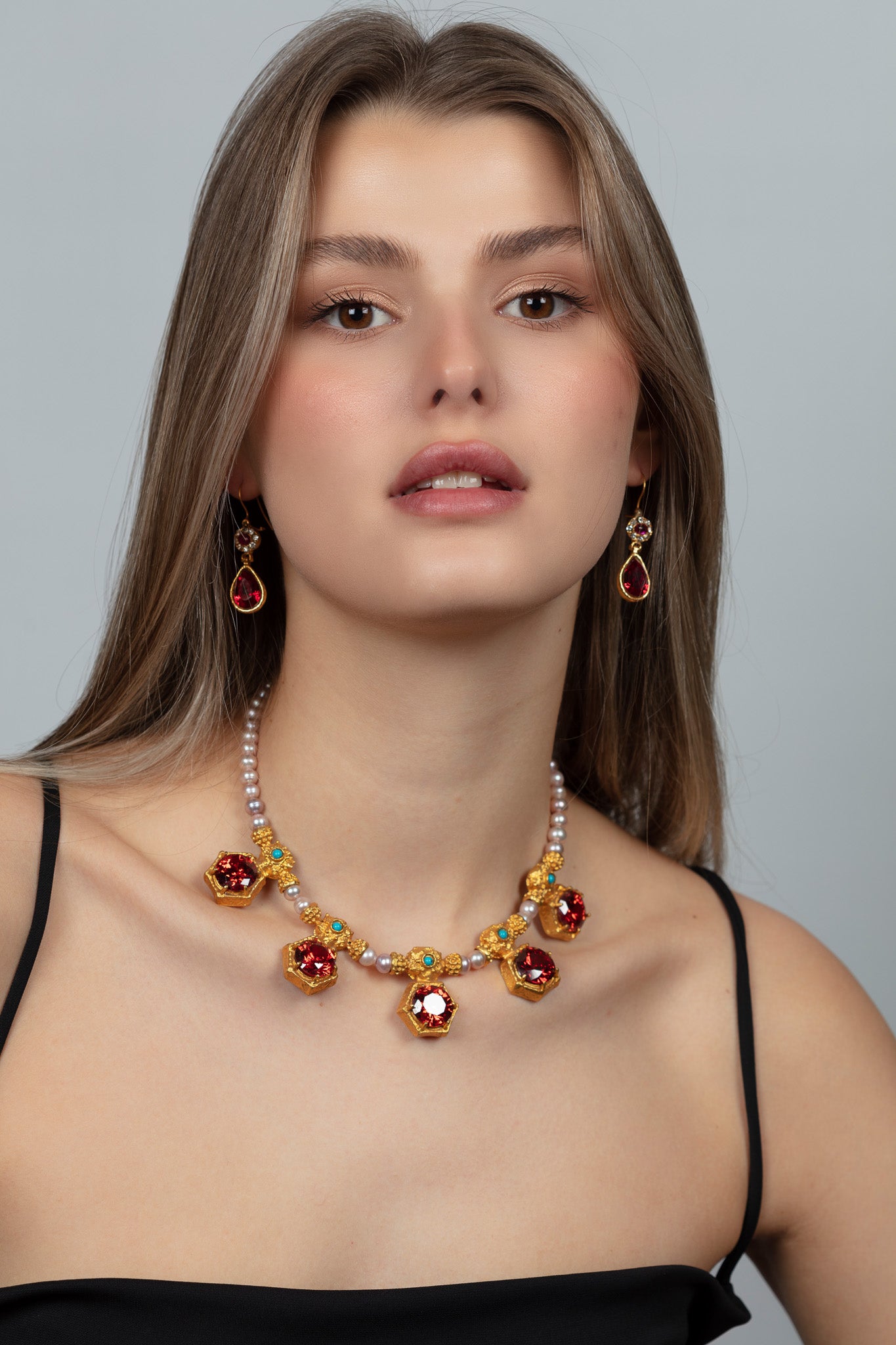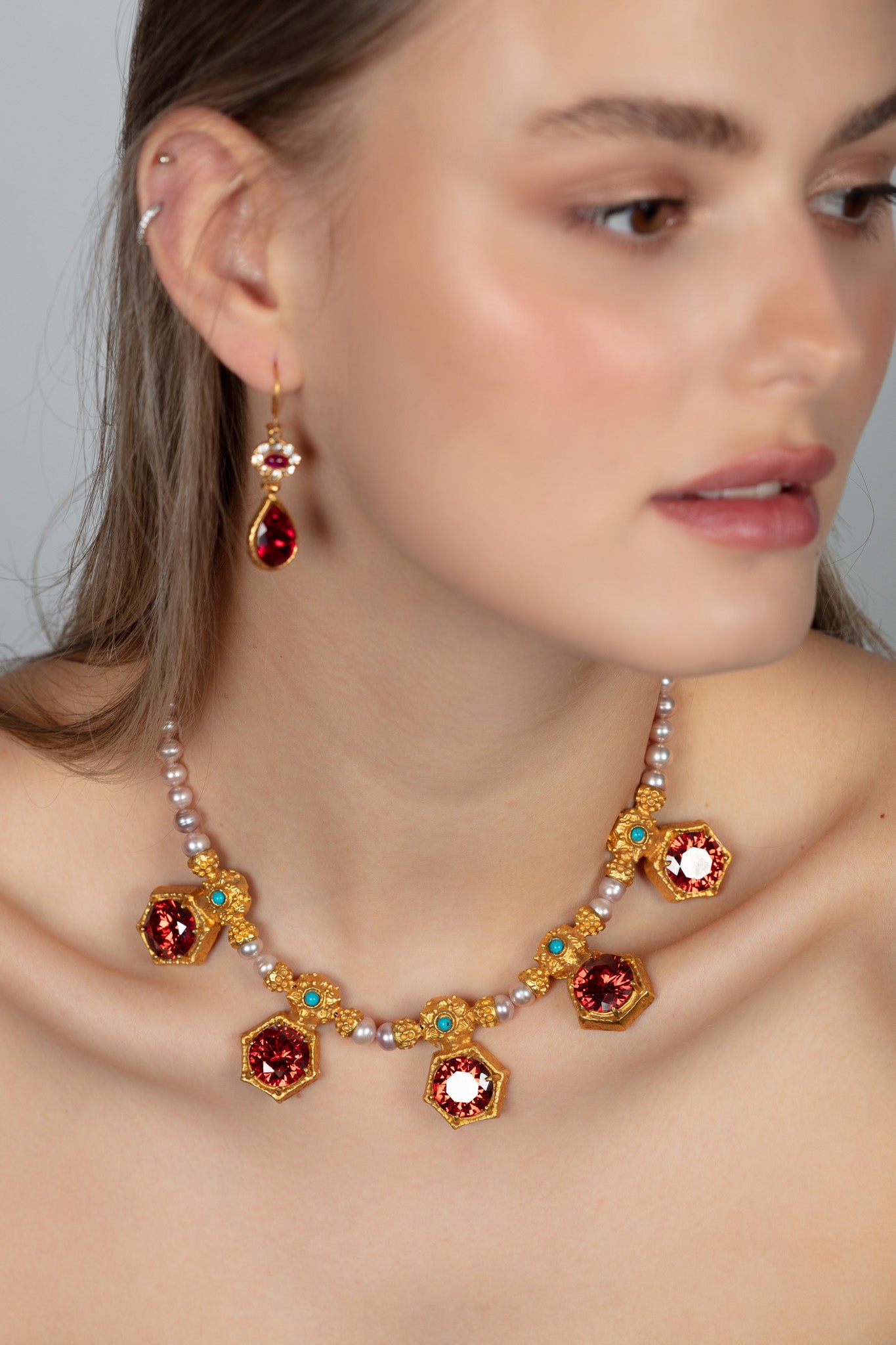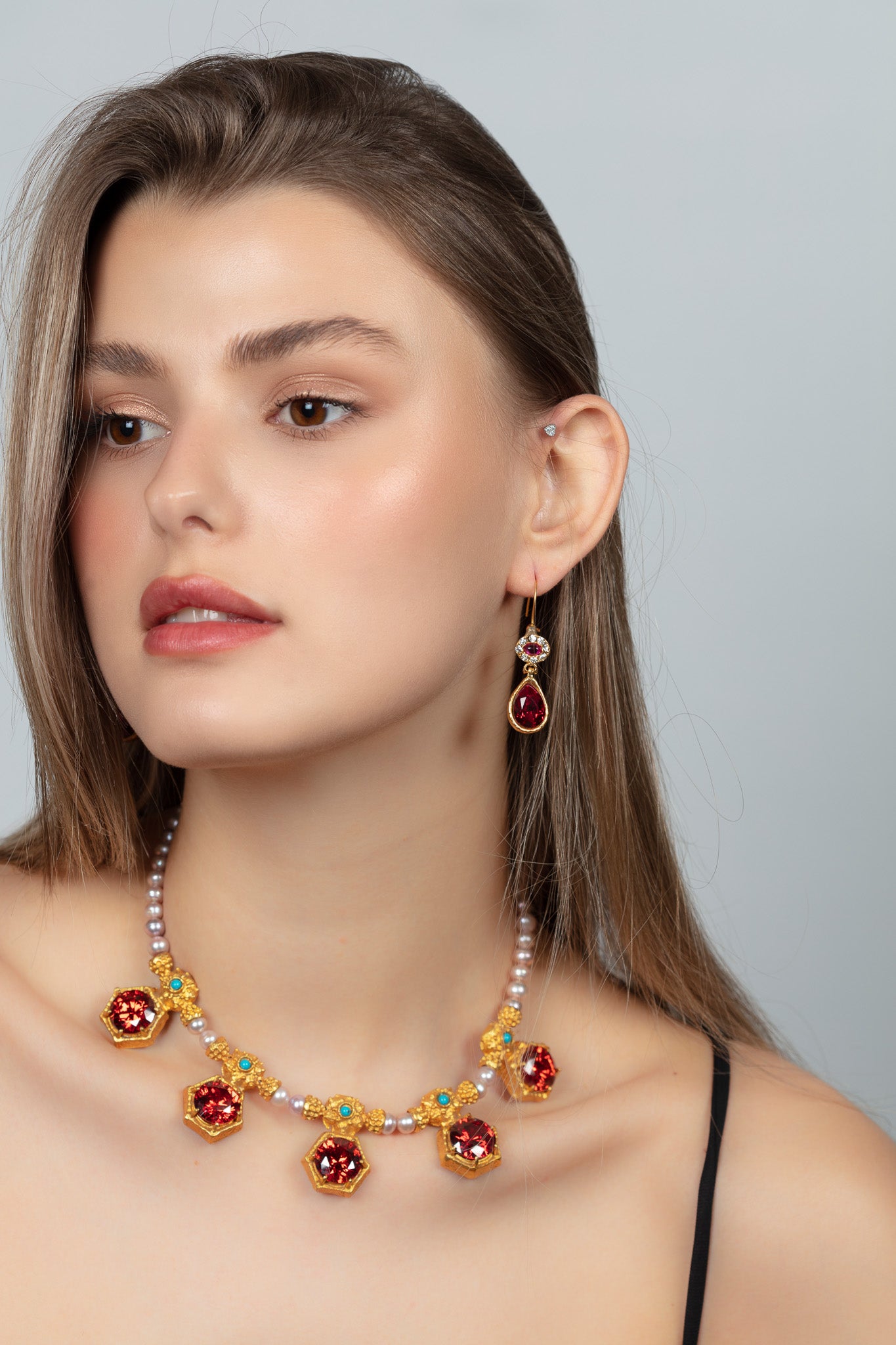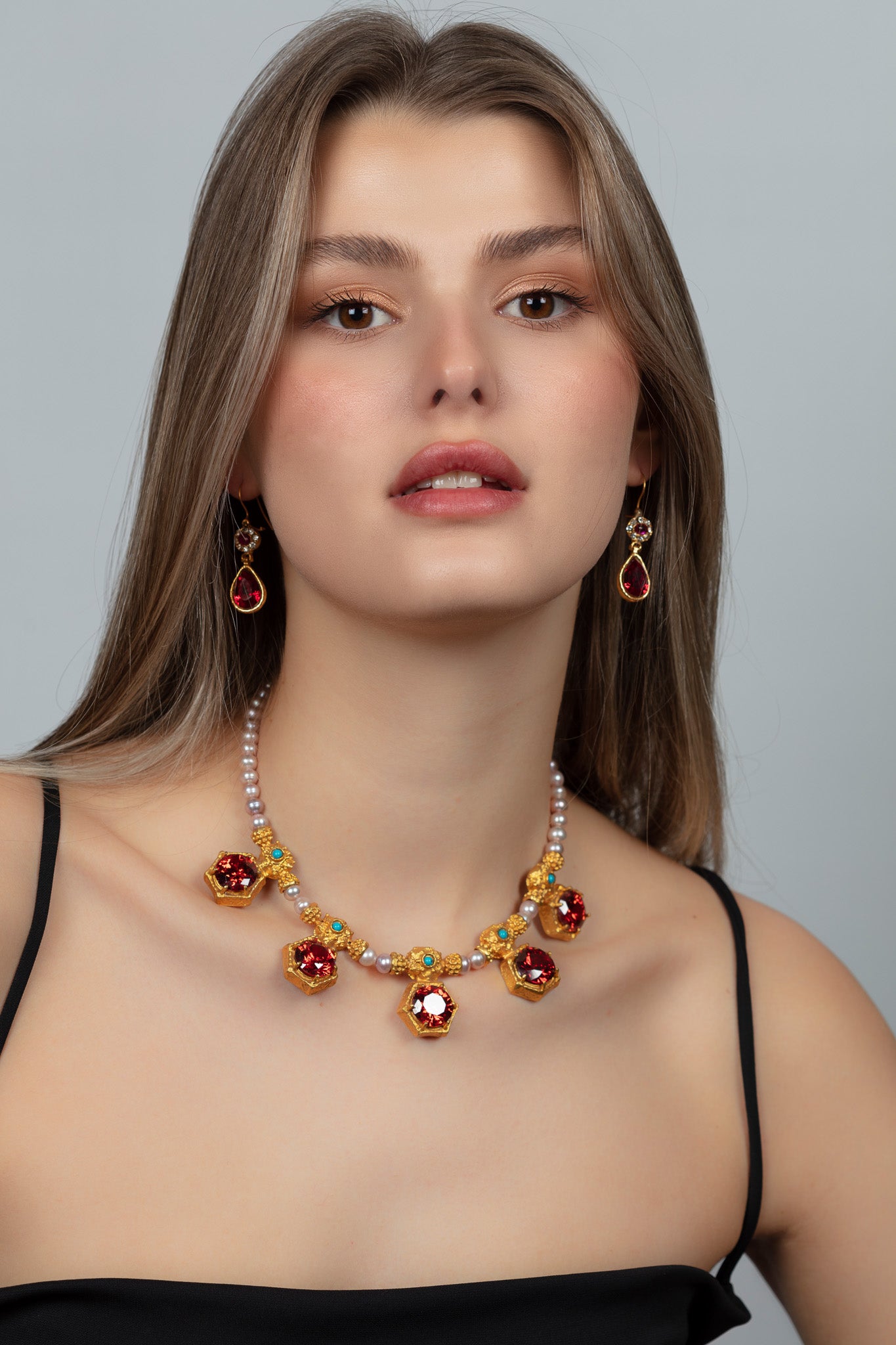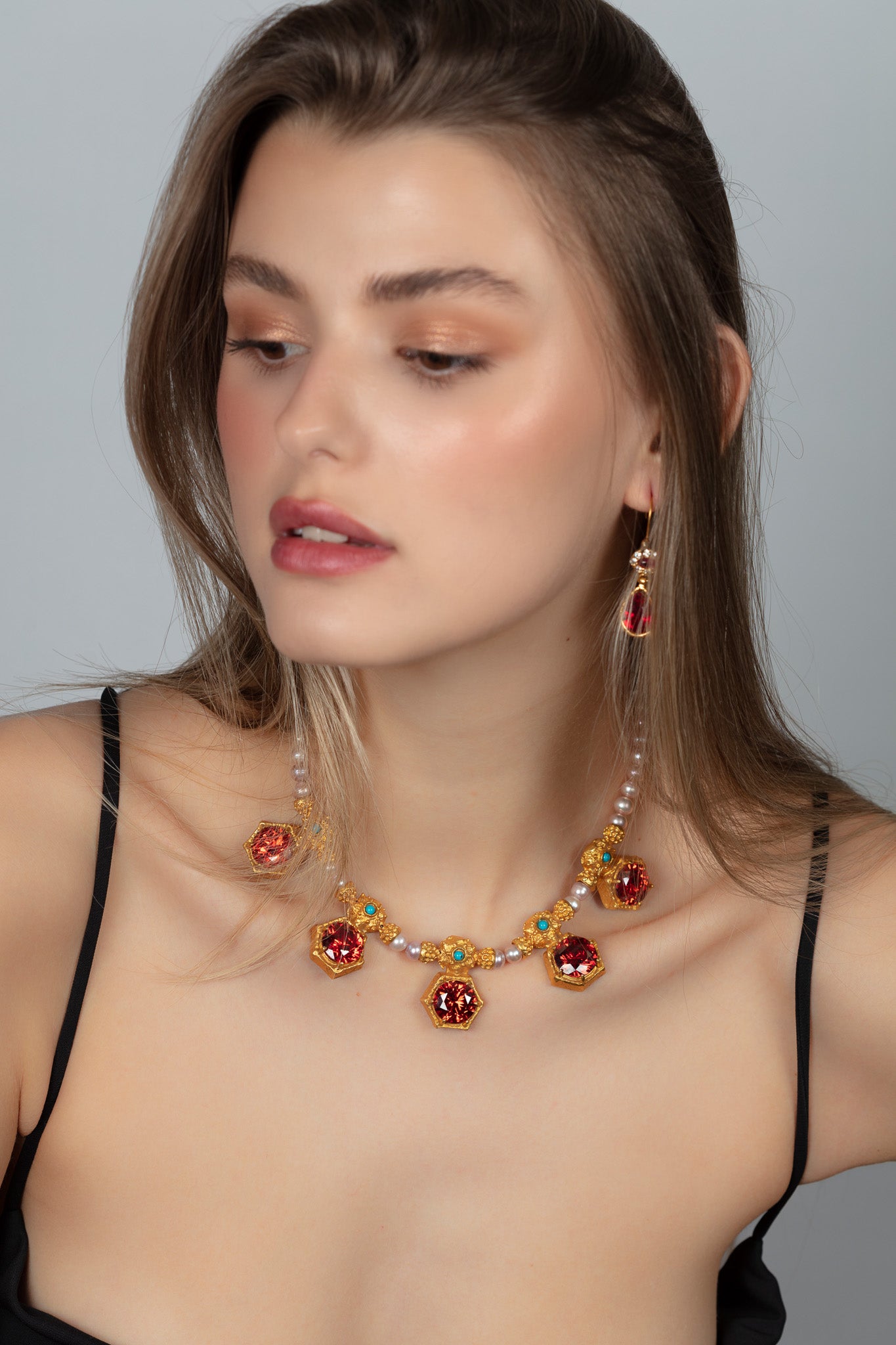 Handmade necklaces decorated with red zircon stones and pearls. It was designed by being inspired by the styles of the Sultan's who lived in the Ottoman period.
Made out of bronze, plated by 18K-24K gold oxidized to have a unique historical character

* A slight variation in the color & the size of the stone may be observed due to its nature as well as a slight difference in the color of the metal due to oxidization.
It will be delivered to the cargo within 3 working days at the latest