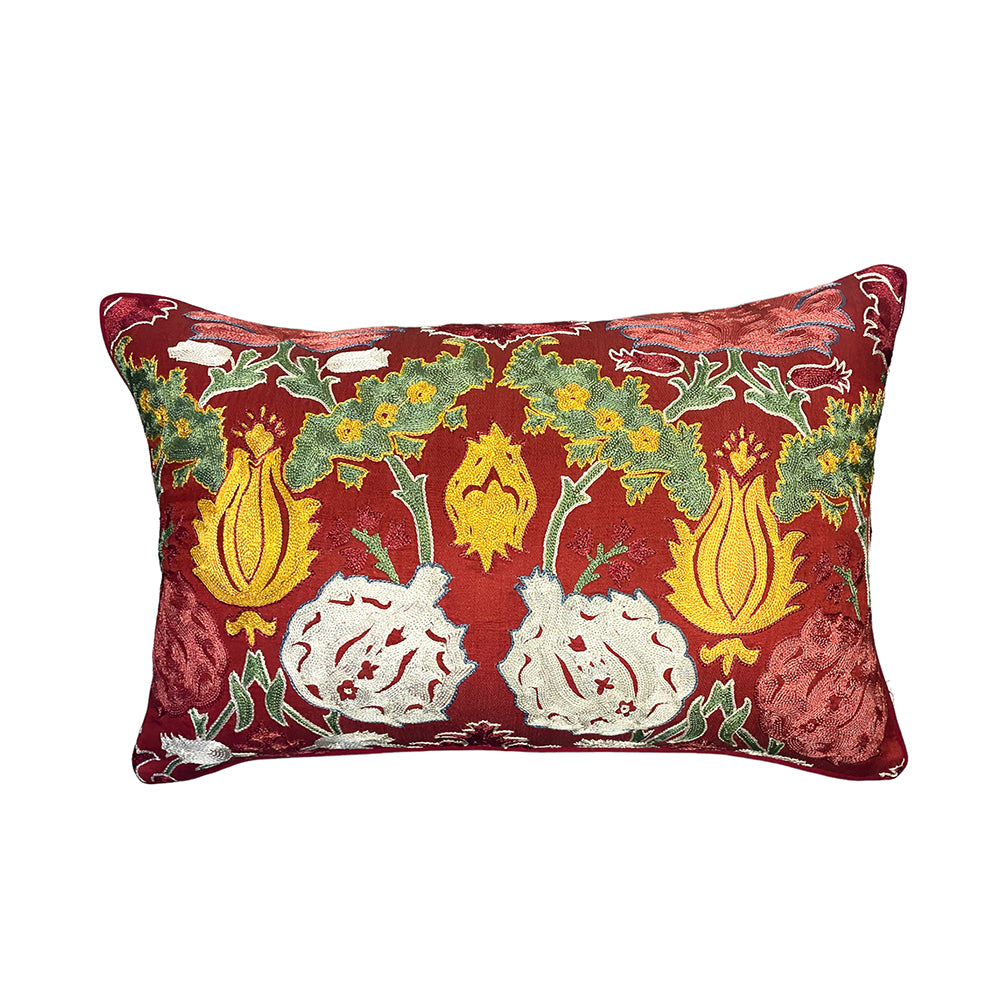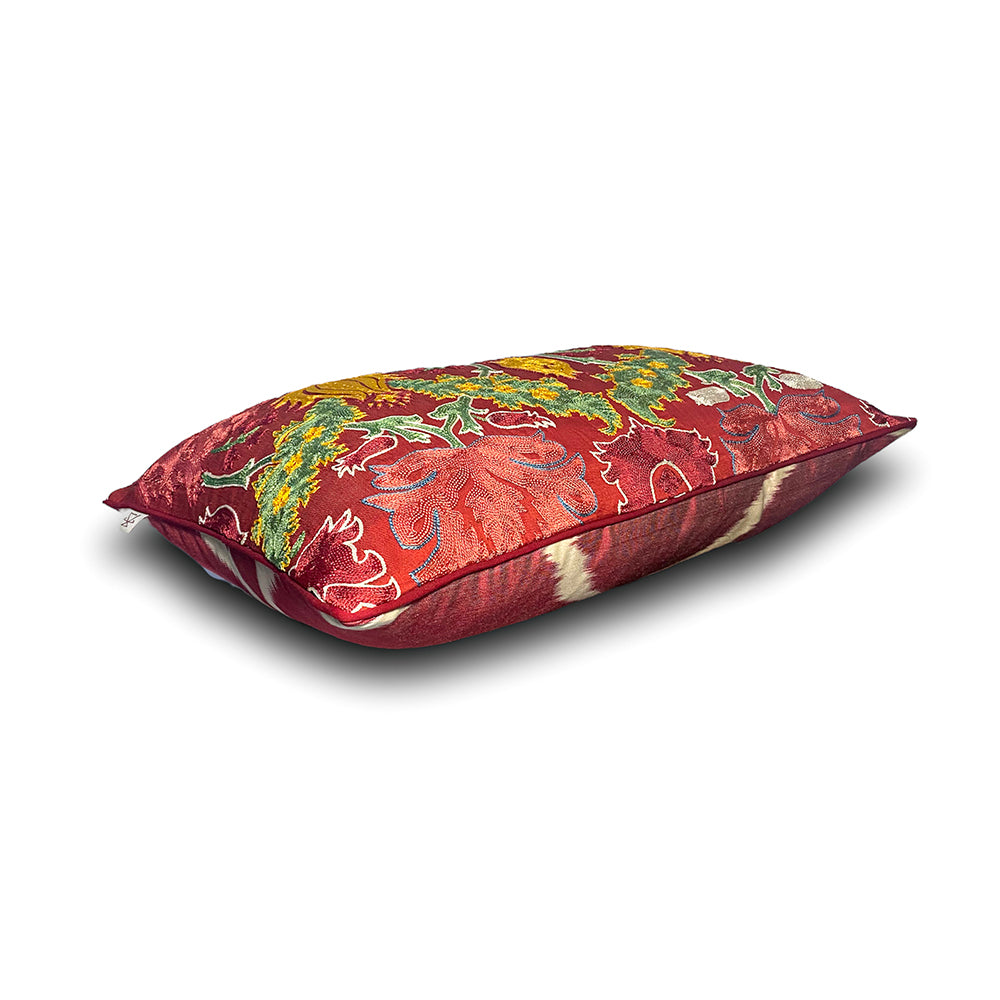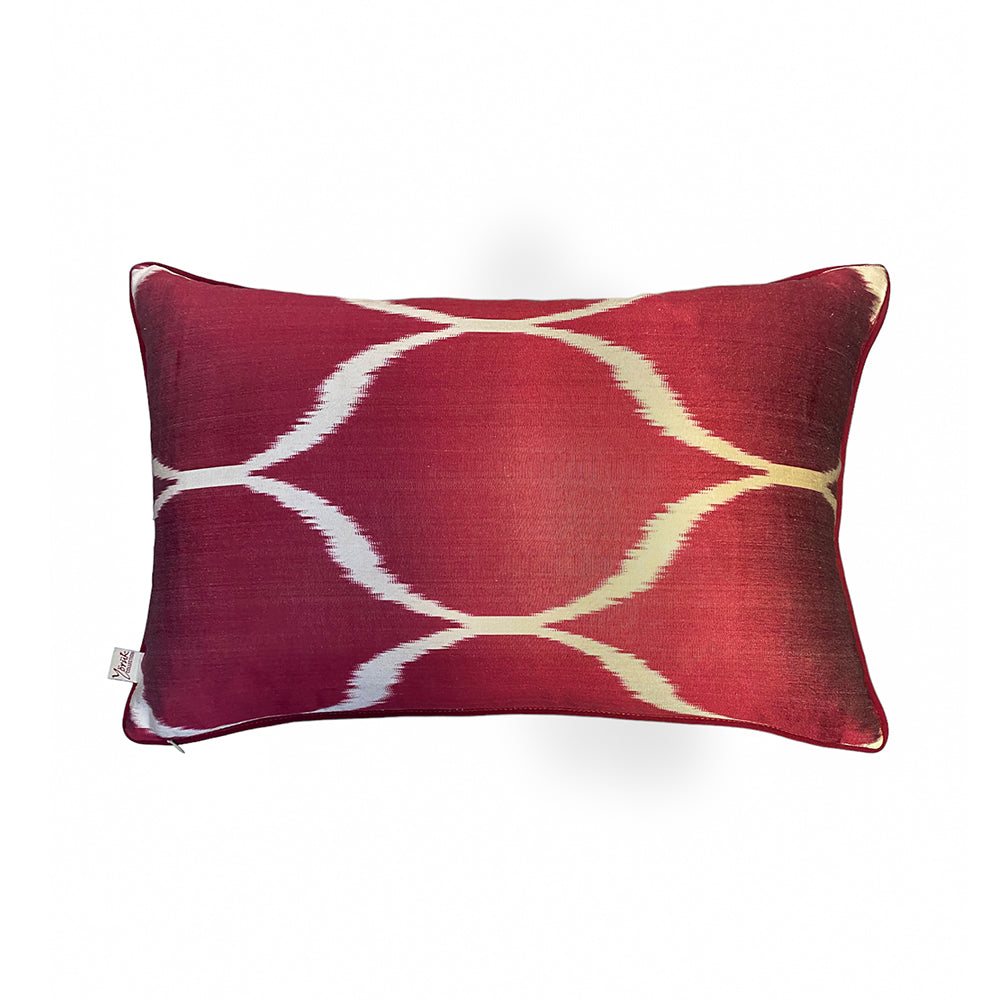 Very fine hand embroidered "Suzani" and "Ikat" silk pillows inspired by the Ottoman Period in their designs.
The pillow is double-sided. The front side is silk suzani , the back side is silk ikat fabric, both sides are in different patterns and colors.
Suzani is from a Persian word "Suzan", which means needle. This very decorative hand-embroidery technique is made completely by using needle.
Yörük Collection offers the finest Suzani handwork available today in its various items, which can easily be considered as "future antiques".
Ikat is a centuries old method of textile patterning similar to tie dyeing. It is one of the most prestigious and interesting central Asian applied arts. 
*The pillowcases are sold without inner filling.
*Dry cleaning only.