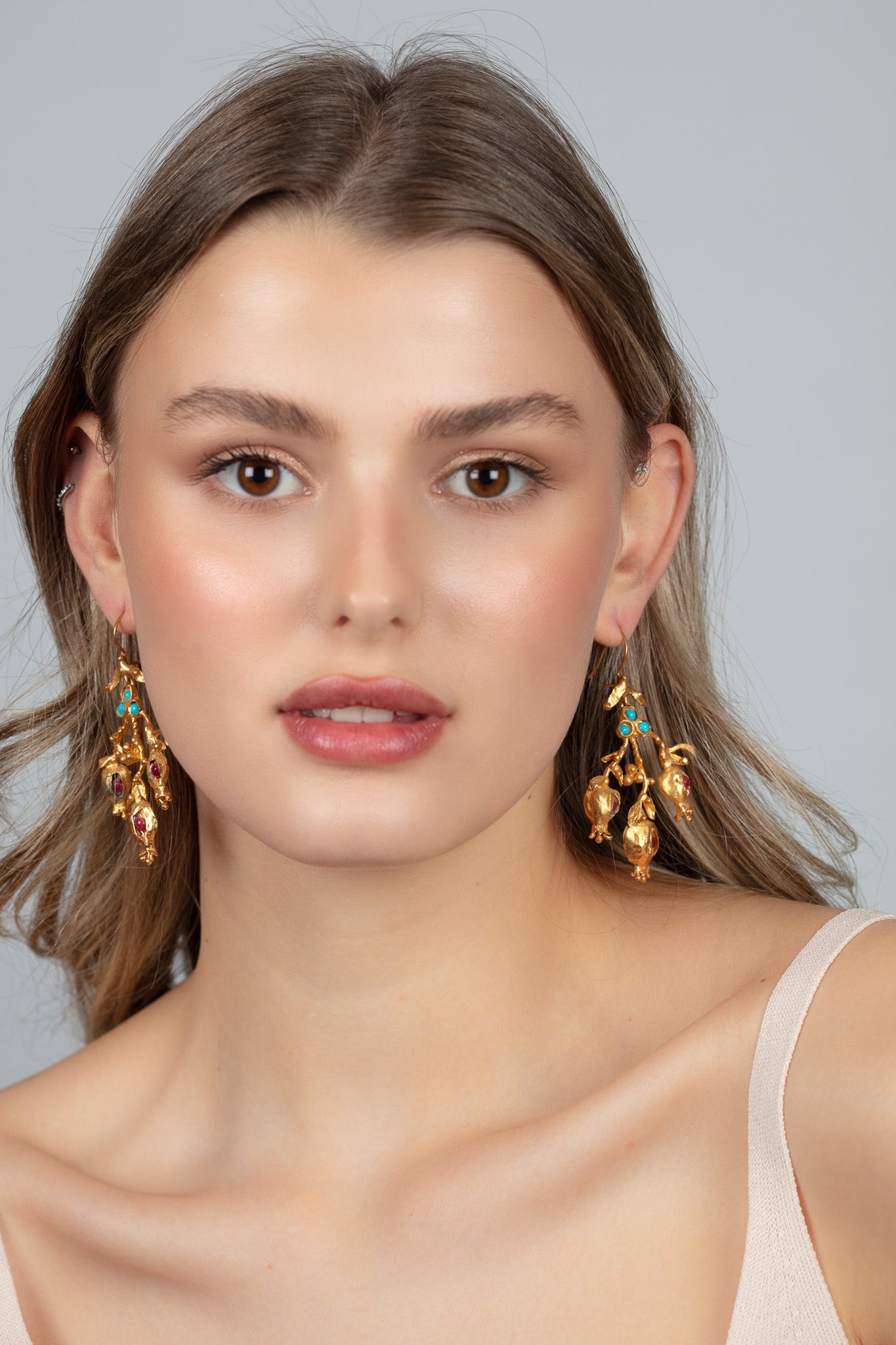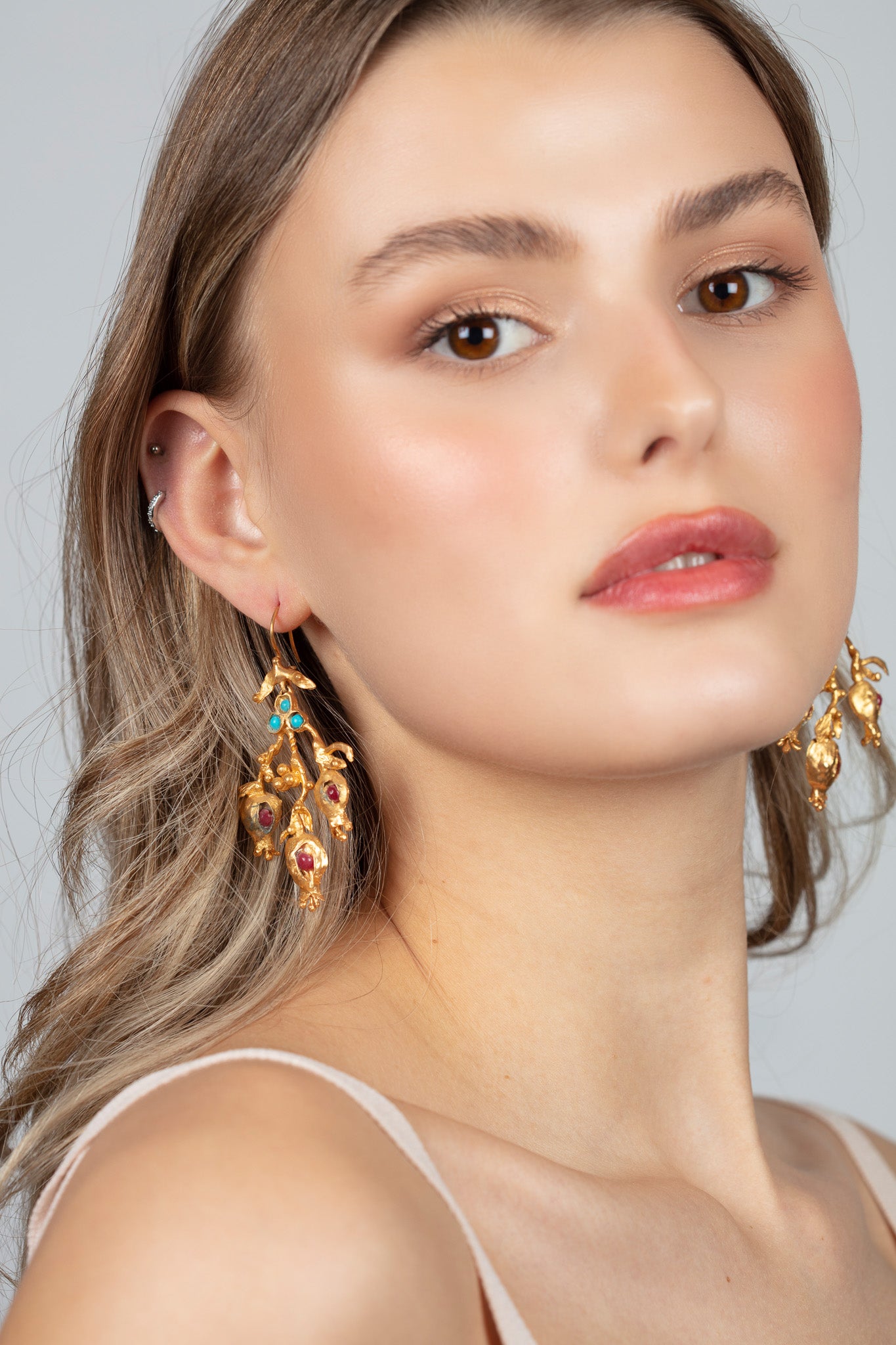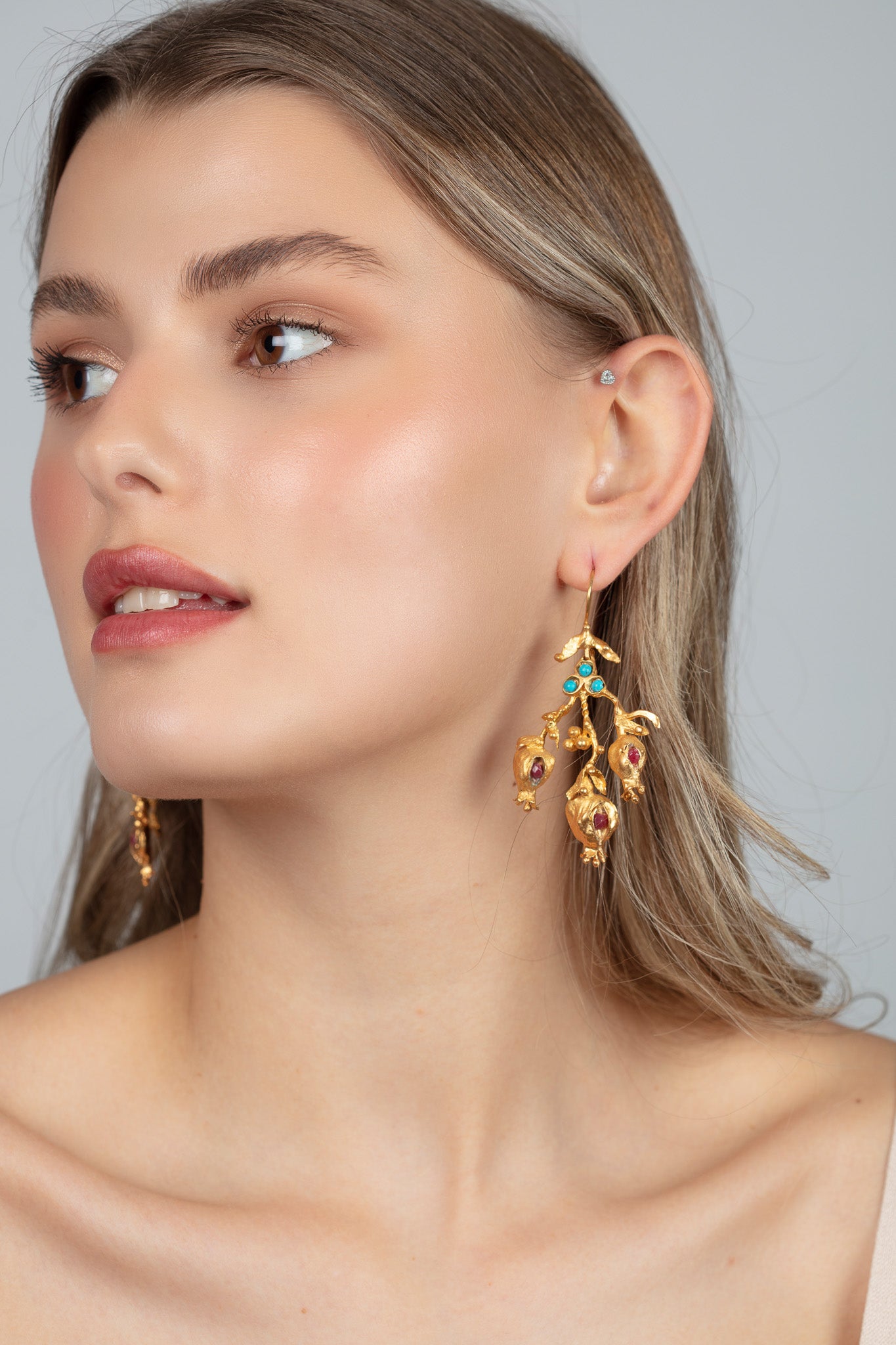 Pomegranate Pattern Earrings
Introducing our stunning hand-crafted earrings, inspired by the rich cultural heritage of Anatolia. Crafted from high-quality bronze, plated with 18K-24K gold, and oxidized to create a unique historical character, these earrings are a true work of art. The intricate design is inspired by the pomegranate, a symbol of fertility and eternity in Anatolian culture.
Each pair of our hand-crafted earrings is unique, and no two are exactly alike. They are a true testament to the rich cultural heritage of Anatolia and have been carefully crafted to capture the essence of the region's history and traditions.
Earring weight: 11 g
* The needle part is made out of silver to avoid allergy.

* A slight variation in the color & the size of the stone may be observed due to its nature as well as a slight difference in the color of the metal due to oxidization.
Pomegranate Pattern Earrings