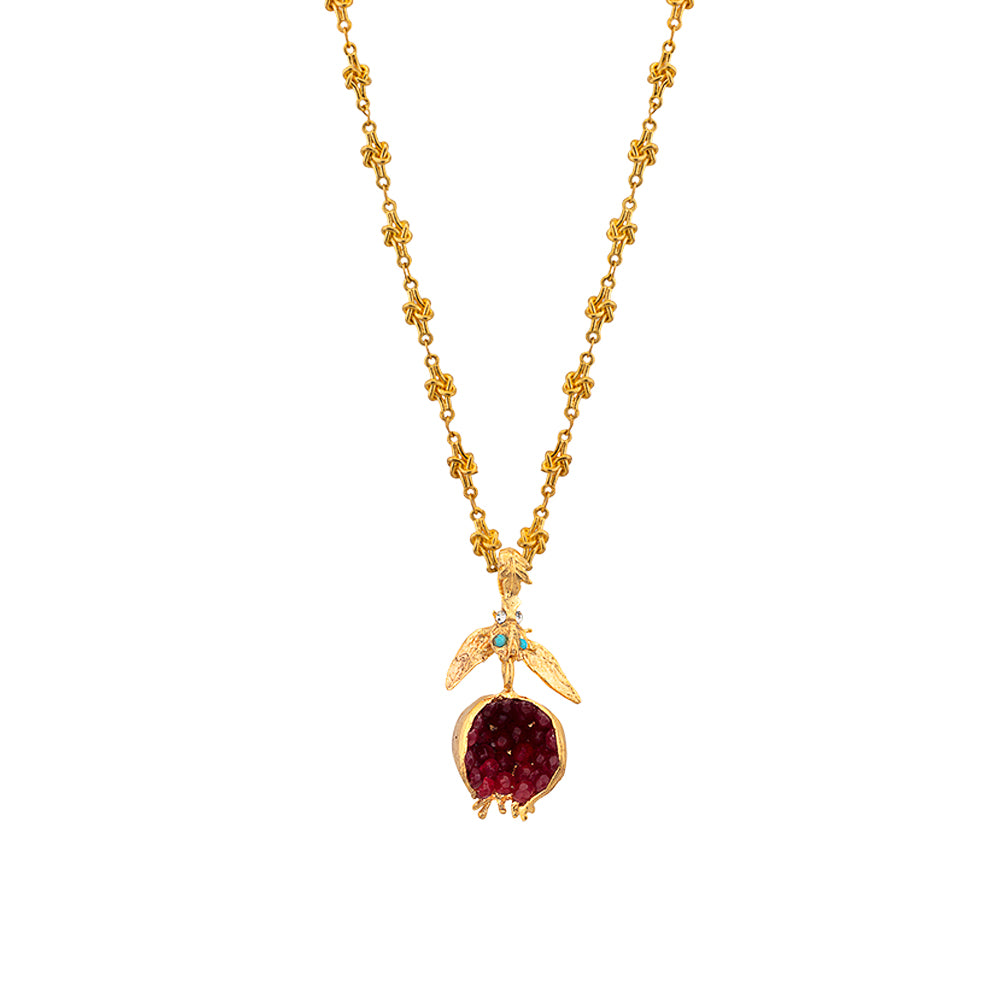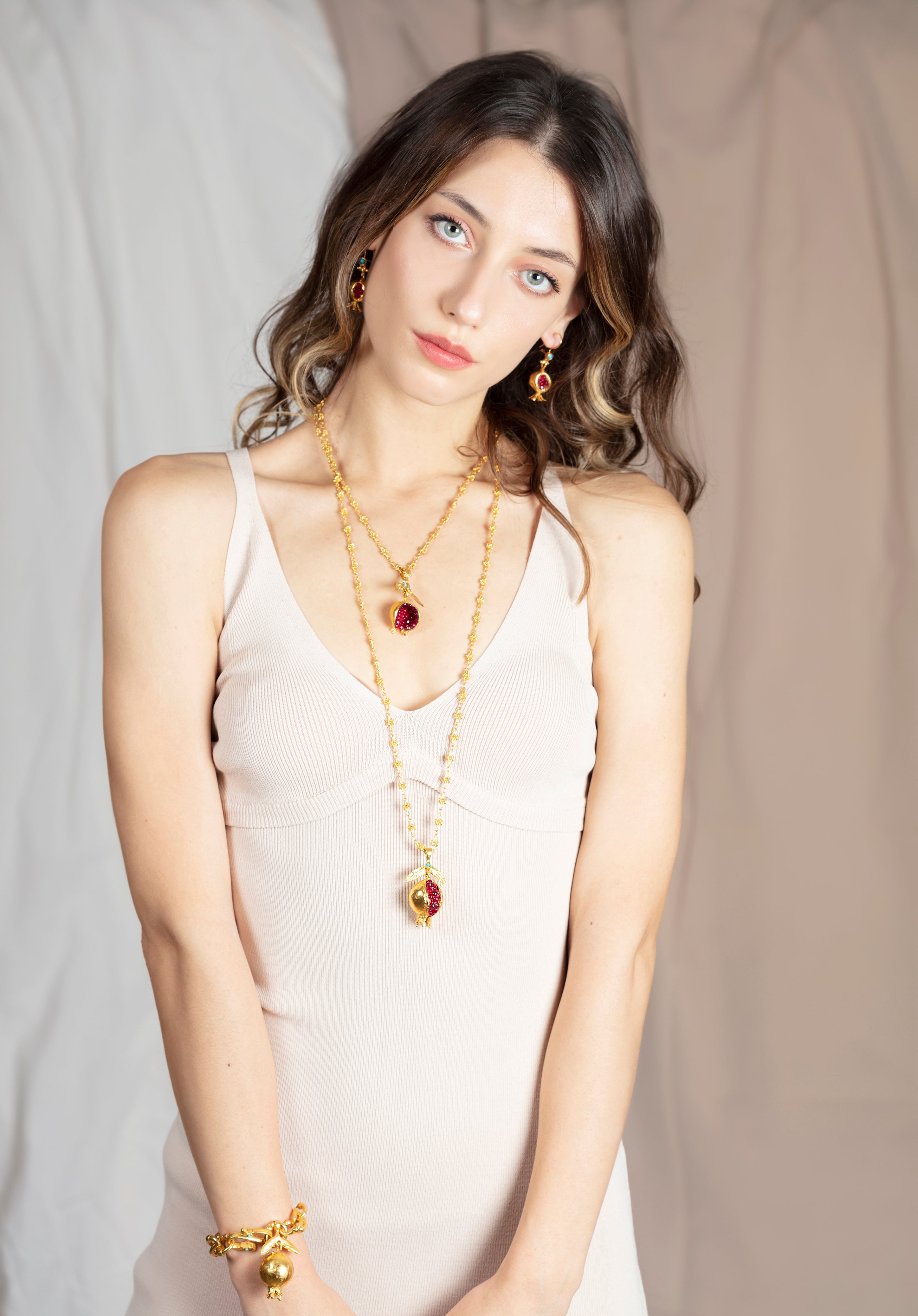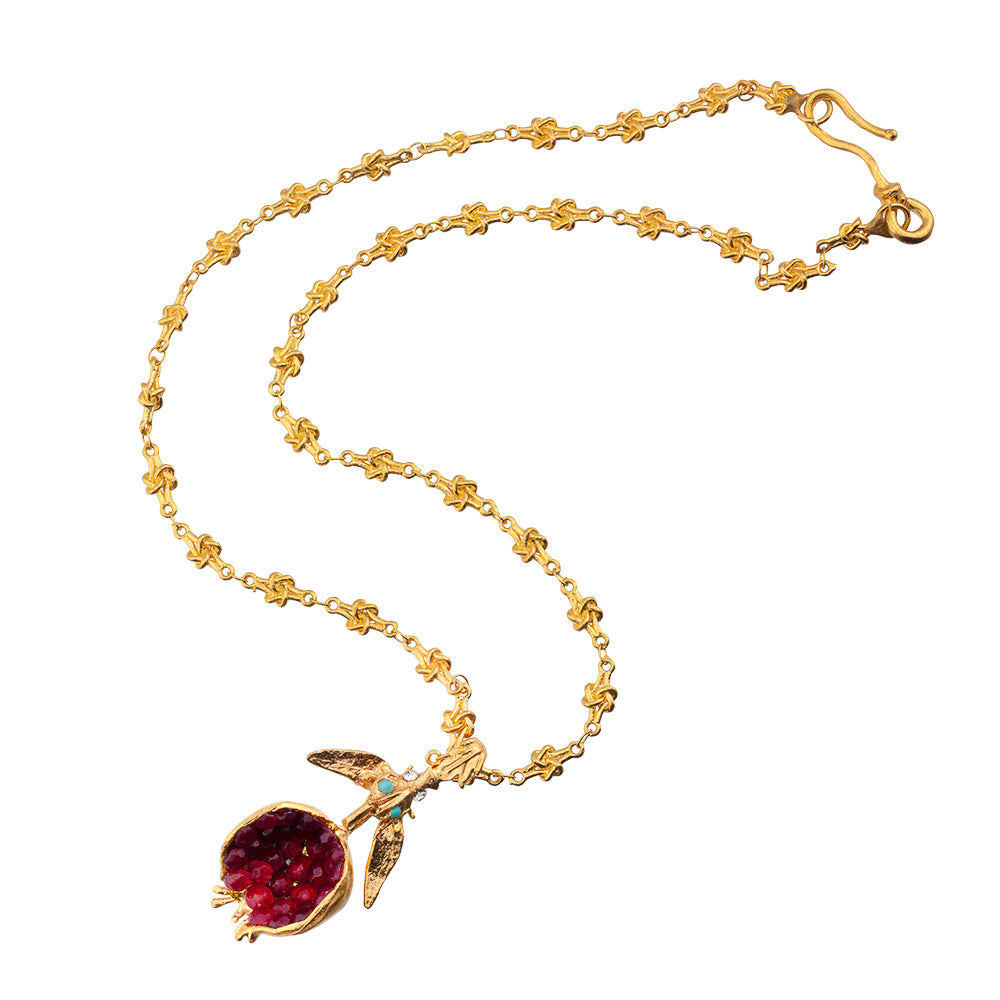 This beautiful pomegranate necklace authentically designed with inspirations from various civilizations existed in Anatolia throughout the history . The pomegranate has spiritual meaning in many cultures , dating back as far as 4000 B.C. The significance of this fruit in our culture a symbol of prosperity and fertility.

Made out of bronze, plated by 18K-24K gold
Oxidized to have a unique historical character

* A slight variation in the color & the size of the stone may be observed due to its nature as well as a slight difference in the color of the metal due to oxidization.