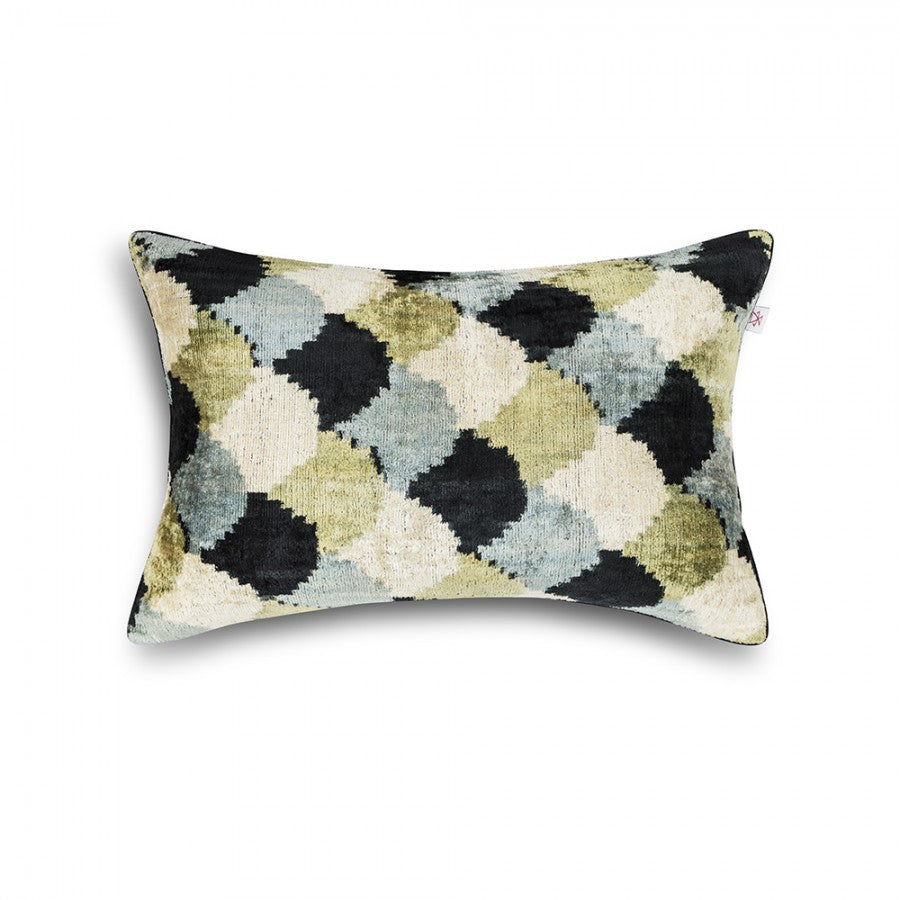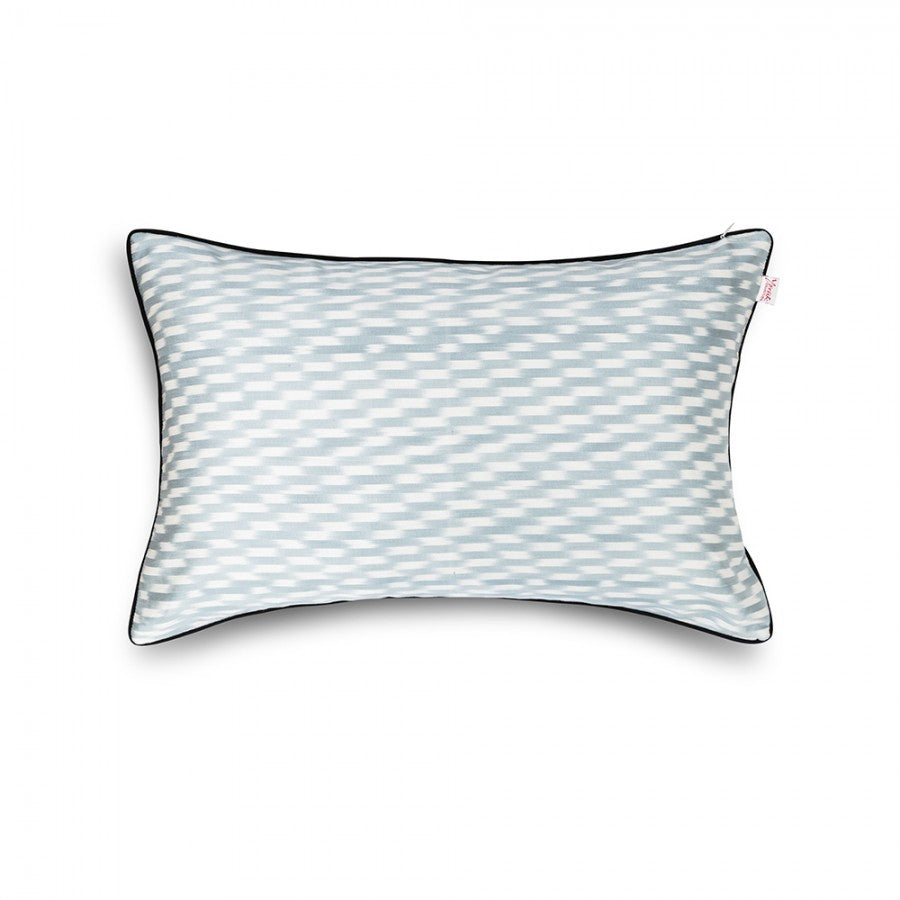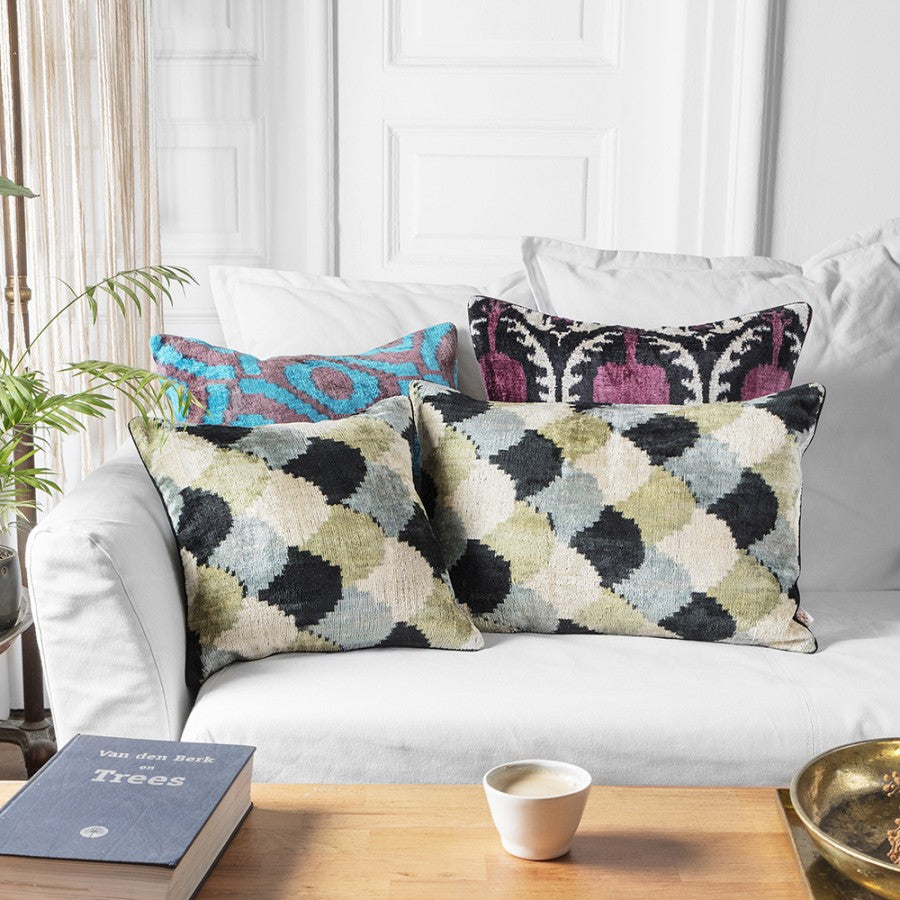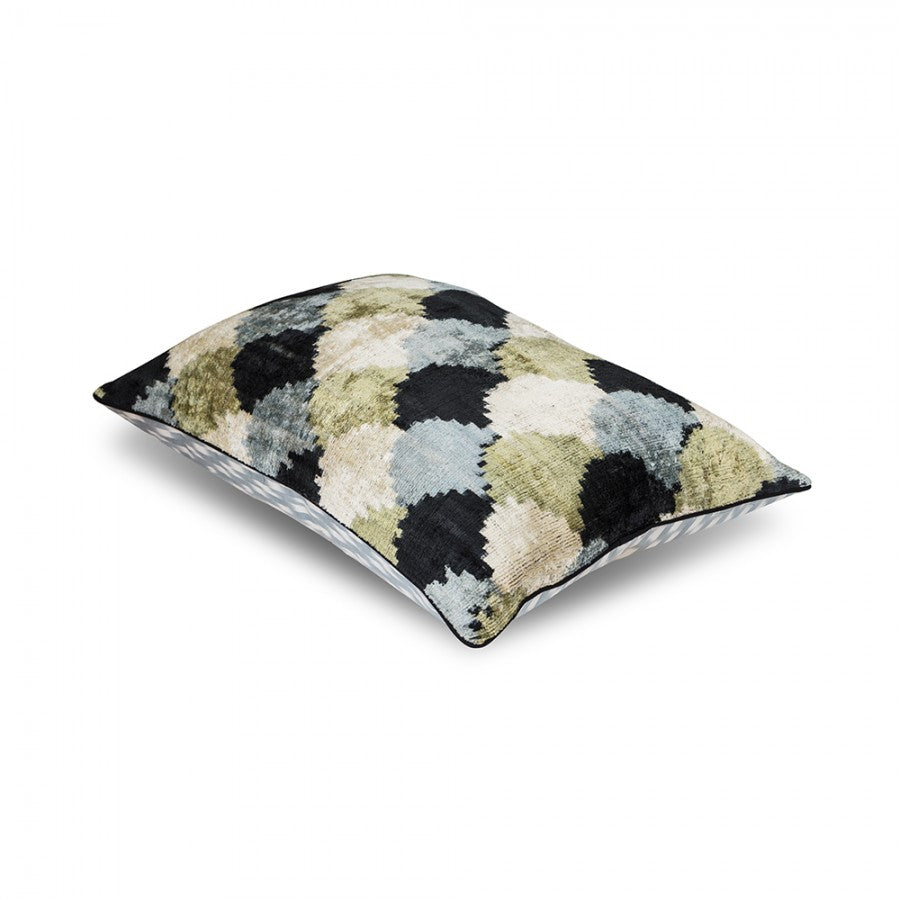 A luxurious hand-woven, double-sided silk ikat pillow, finished with a beautiful piping. The front side is silk ikat velvet, whereas the back side is silk ikat fabric, both sides with different designs and colors.  The inspirations from the Ottoman Period can easily be seen on these pillows.
Ikat is a centuries old method of textile patterning similar to tie dyeing. It is one of the most prestigious and interesting central Asian applied arts. 

*The pillow cases are sold without inner filling.

*Dry cleaning only.

*A slight variation in color or texture could be observed on this handmade product and designs may vary slightly due to the cutting of the fabric.