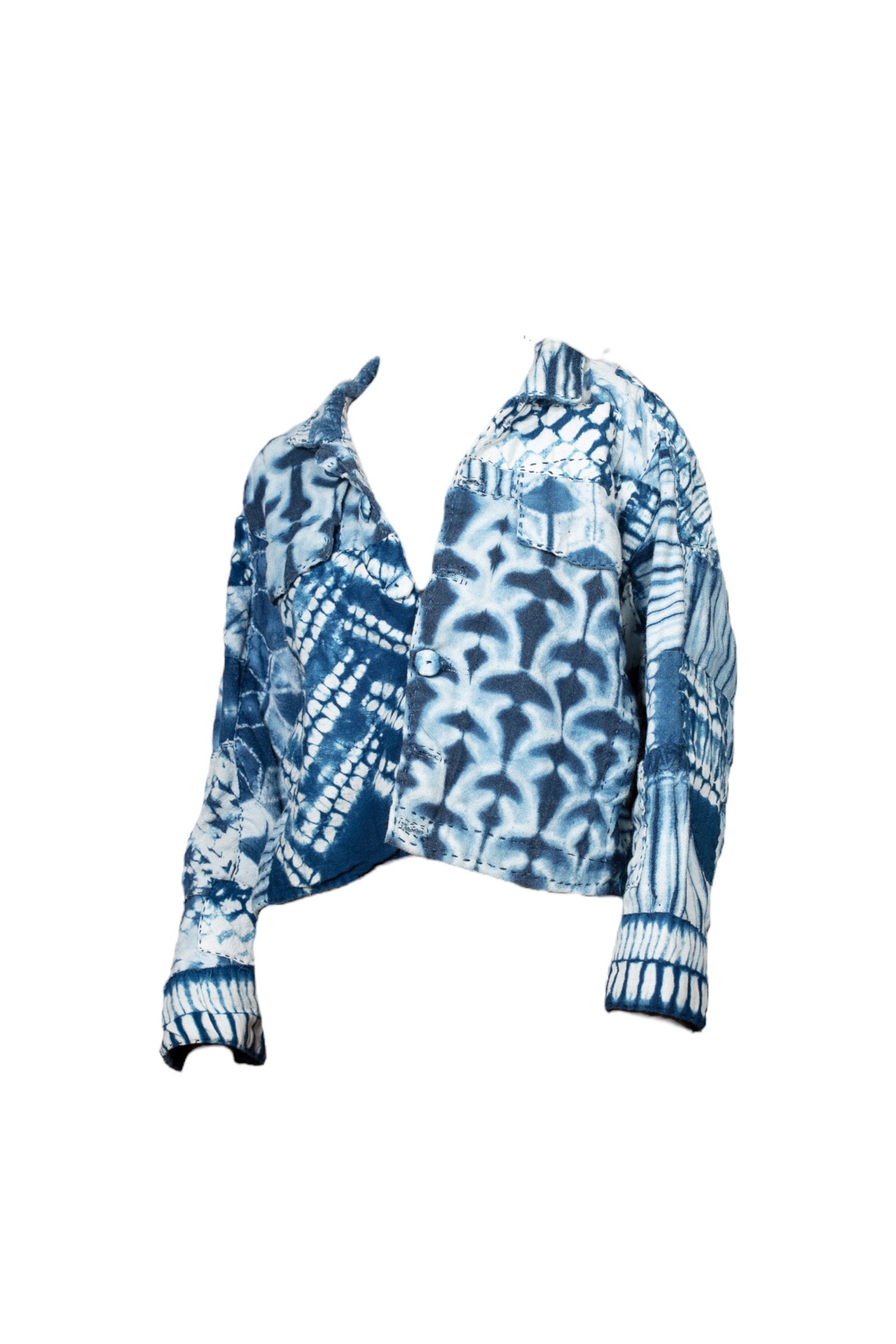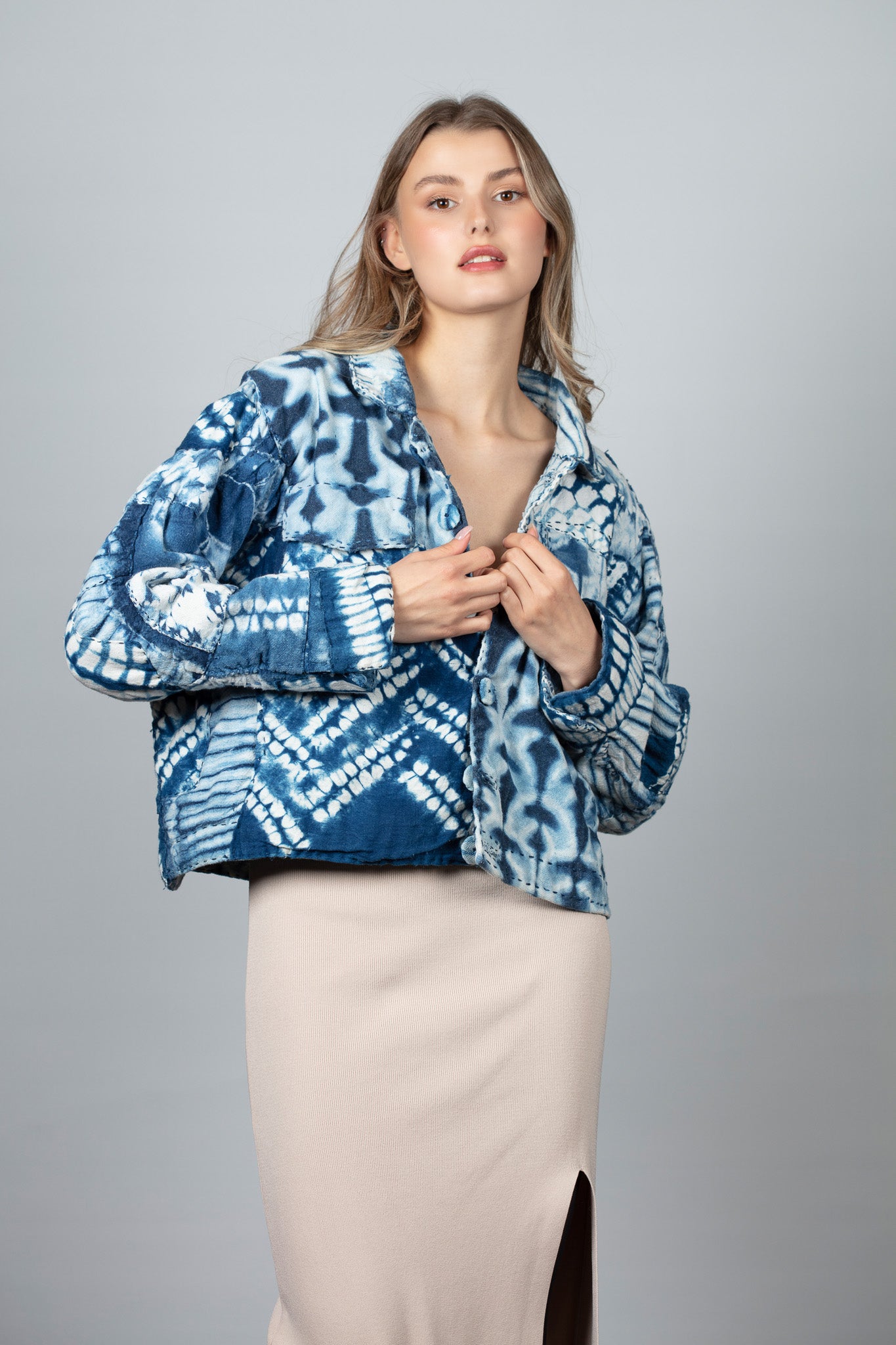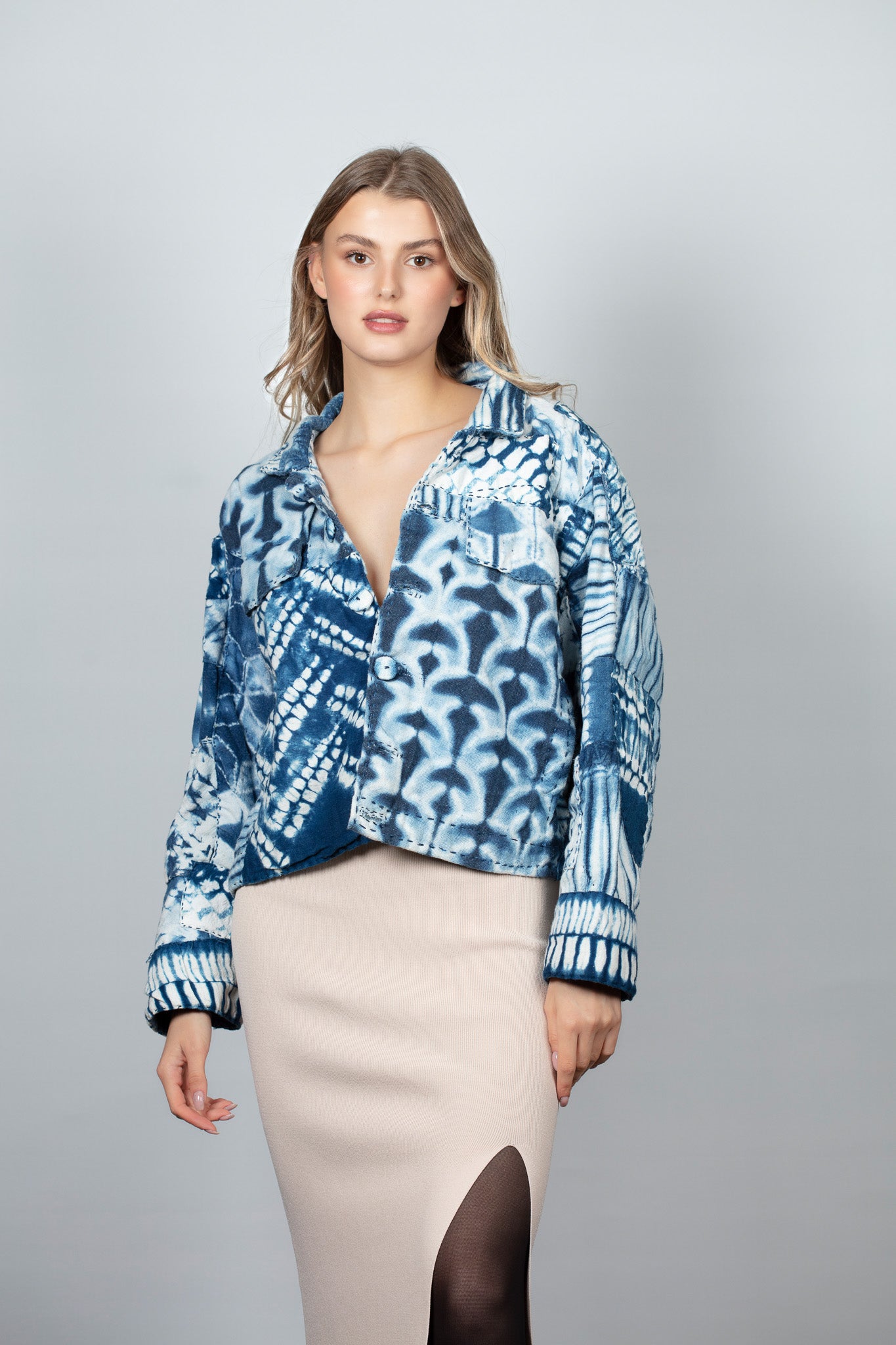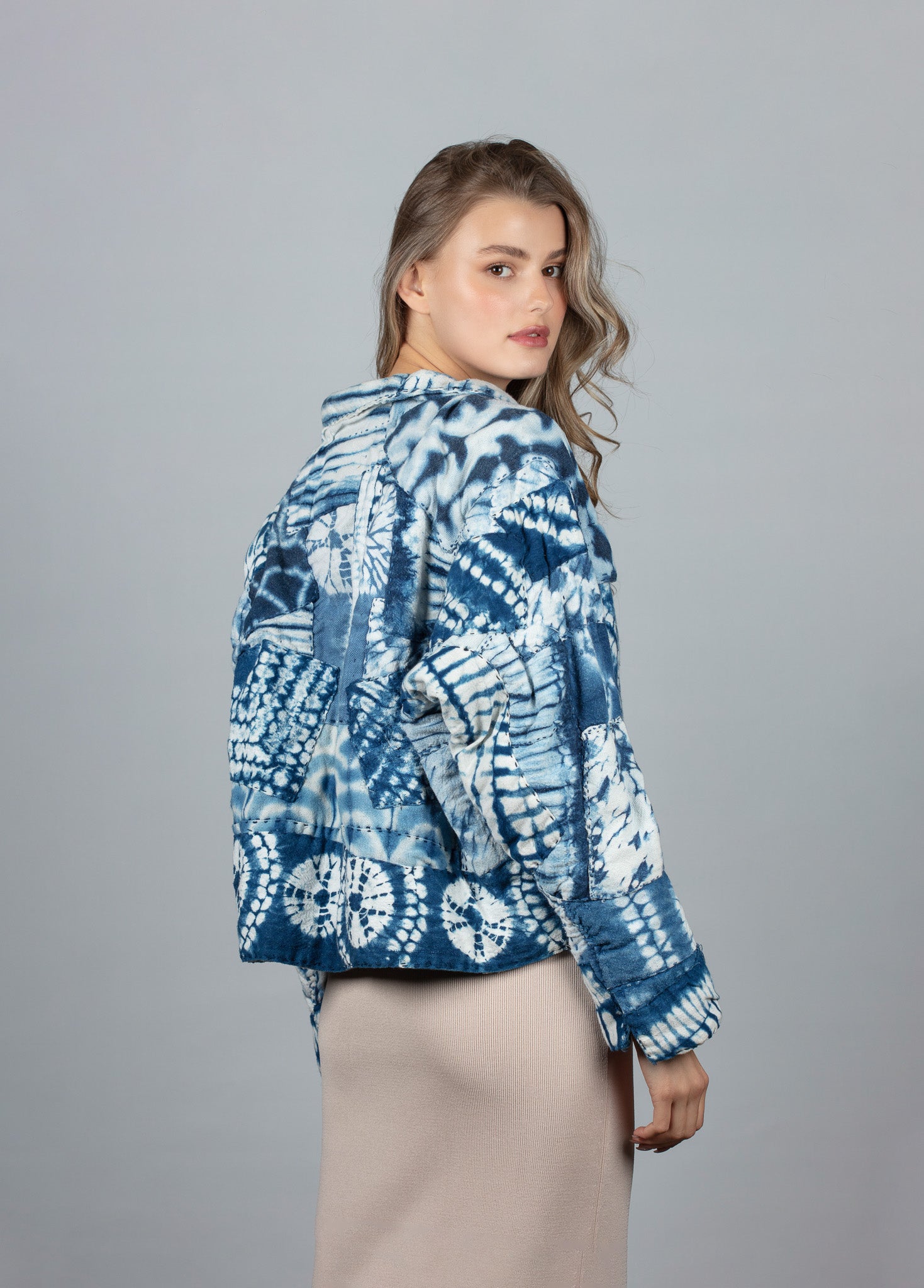 Introducing our stunning Patchwork Jacket - a true one-of-a-kind piece that exudes beauty and uniqueness. Handcrafted from high-quality cotton, this jacket features a beautiful combination of handwoven cotton and cotton dyed with natural indigo, creating a striking and eye-catching patchwork design.
Each stitch of this jacket has been carefully crafted by skilled artisans, resulting in a truly exceptional piece that is both stylish and sustainable. The use of natural indigo dye not only adds to the beauty of the garment but also ensures that it is environmentally friendly.
The jacket boasts a comfortable fit, perfect for layering over your favorite outfit, while its long sleeves and front button closure make it practical and versatile for everyday wear. Its intricate patchwork design is sure to turn heads and make a statement wherever you go.
Whether you're dressing up for a night out or looking for a unique addition to your casual wardrobe, our Patchwork Jacket is the perfect choice. Get ready to stand out and make a lasting impression with this beautiful and timeless piece.
* Hand wash in cold water with a mild soap-Dry flat
Model size: Small - Model height: 1.80 cm