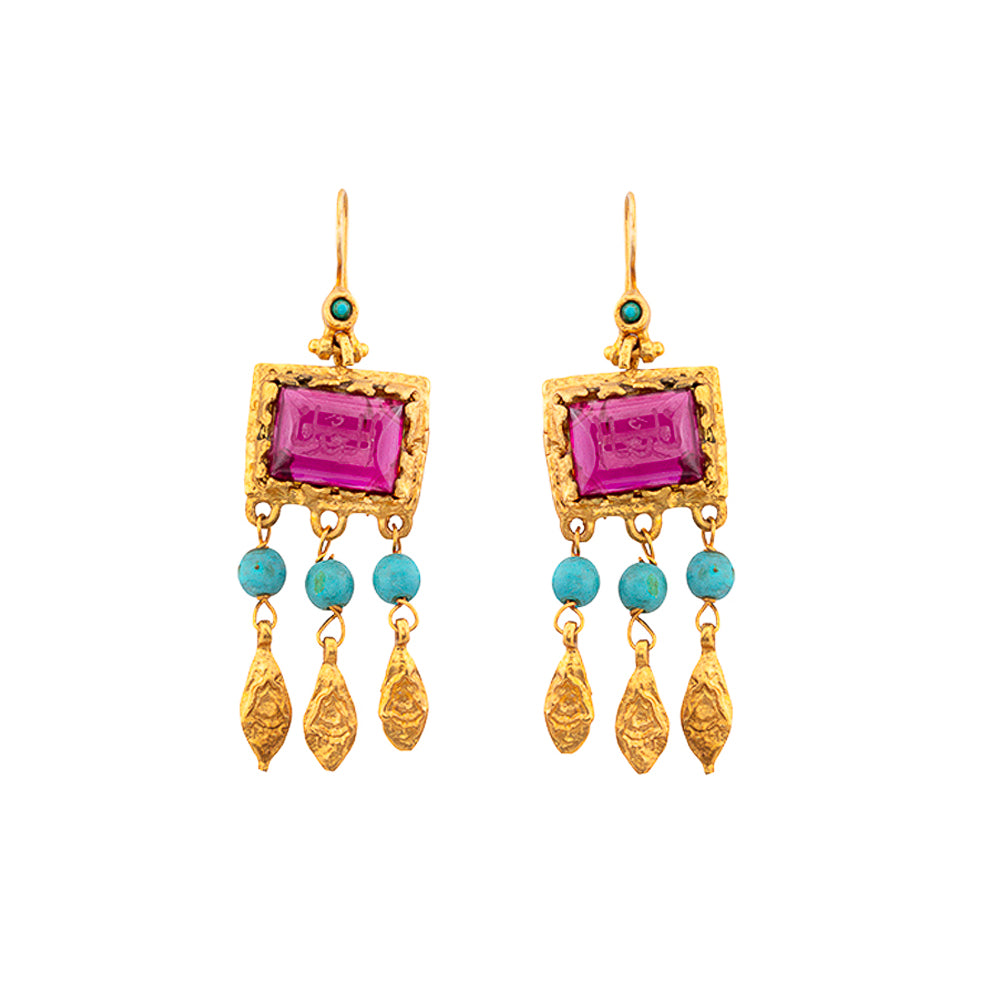 These stunning gold earrings are crafted from high-quality bronze and then coated with a layer of lustrous gold plating. The earrings are delicately decorated with exquisite glass beads and charming turquoise stones that add a pop of color and vibrancy to the overall design.
The symbol has a unique shape and is written in the old Ottoman language. It represents the concept of luck and is believed to bring good fortune to those who wear it.
These earrings are a beautiful fusion of traditional Ottoman craftsmanship and modern design. They exude a sense of elegance and sophistication, making them perfect for any occasion, whether it's a formal event or a casual outing. They are lightweight and comfortable to wear, ensuring that you can flaunt them with ease all day long. These earrings are the perfect accessory to add a touch of luxury to any outfit, and are sure to become a treasured addition to your jewelry collection.
* The needle part is made out of silver to avoid allergy.

* A slight variation in the color & the size of the stone may be observed due to its nature as well as a slight difference in the color of the metal due to oxidization.