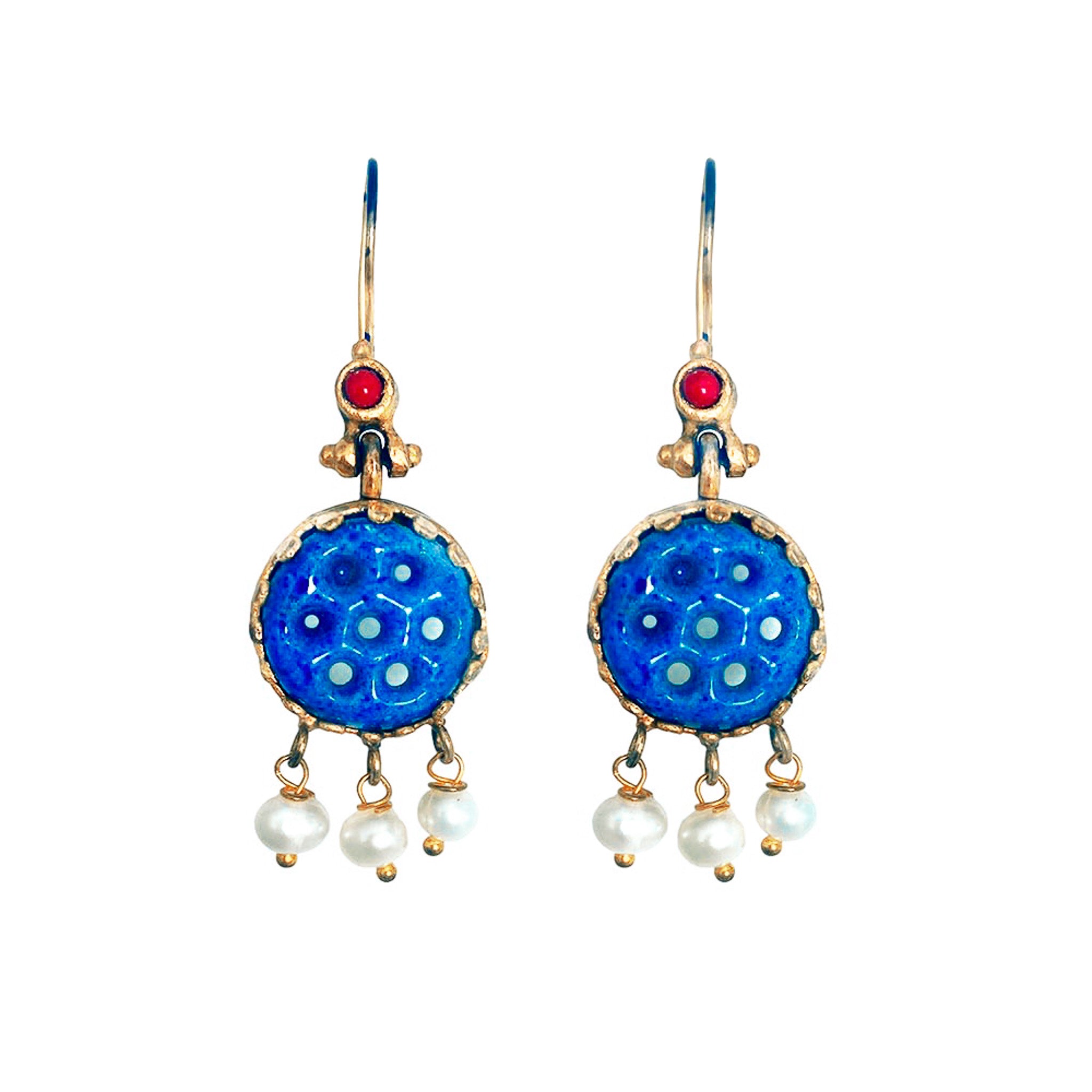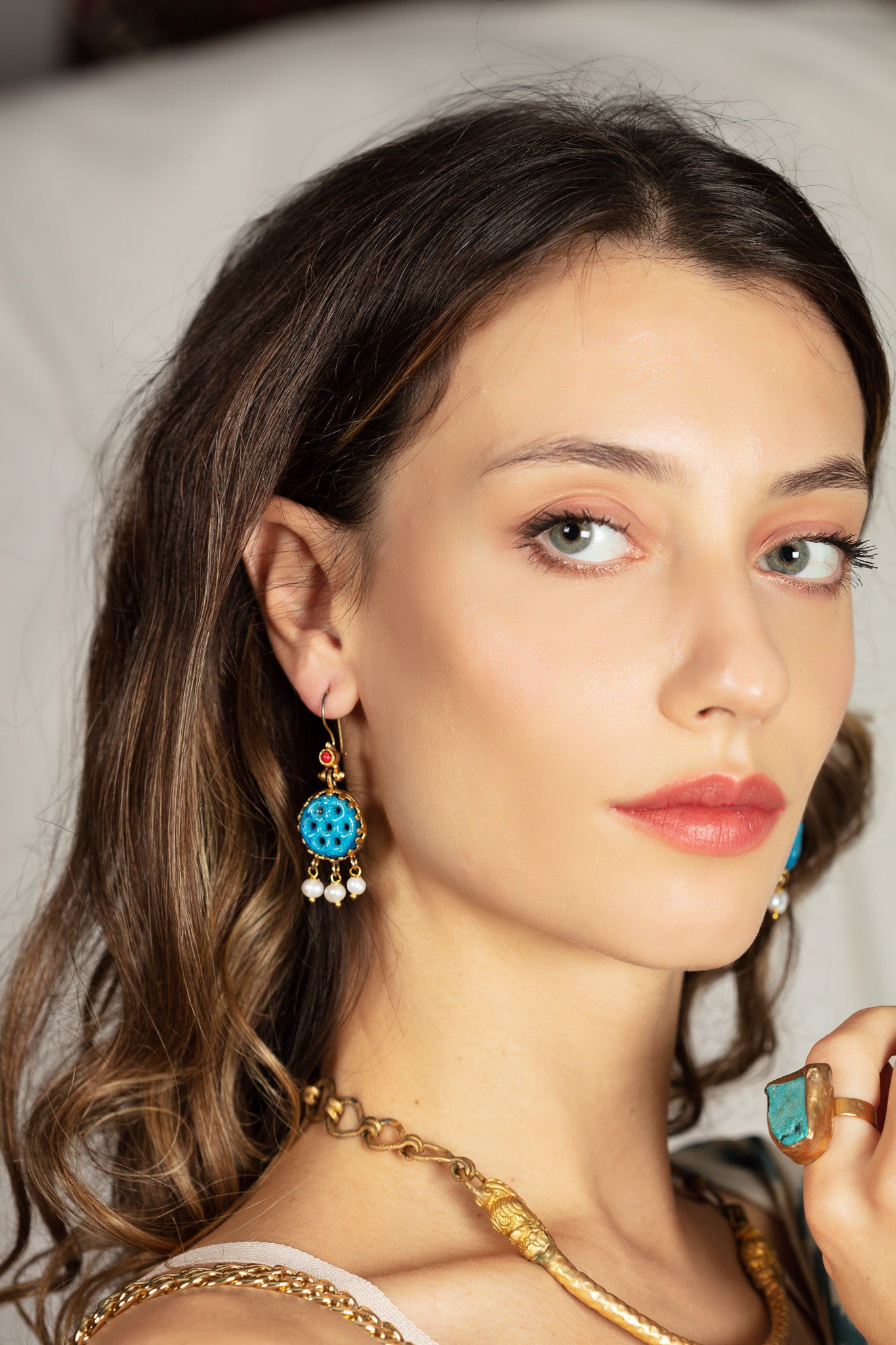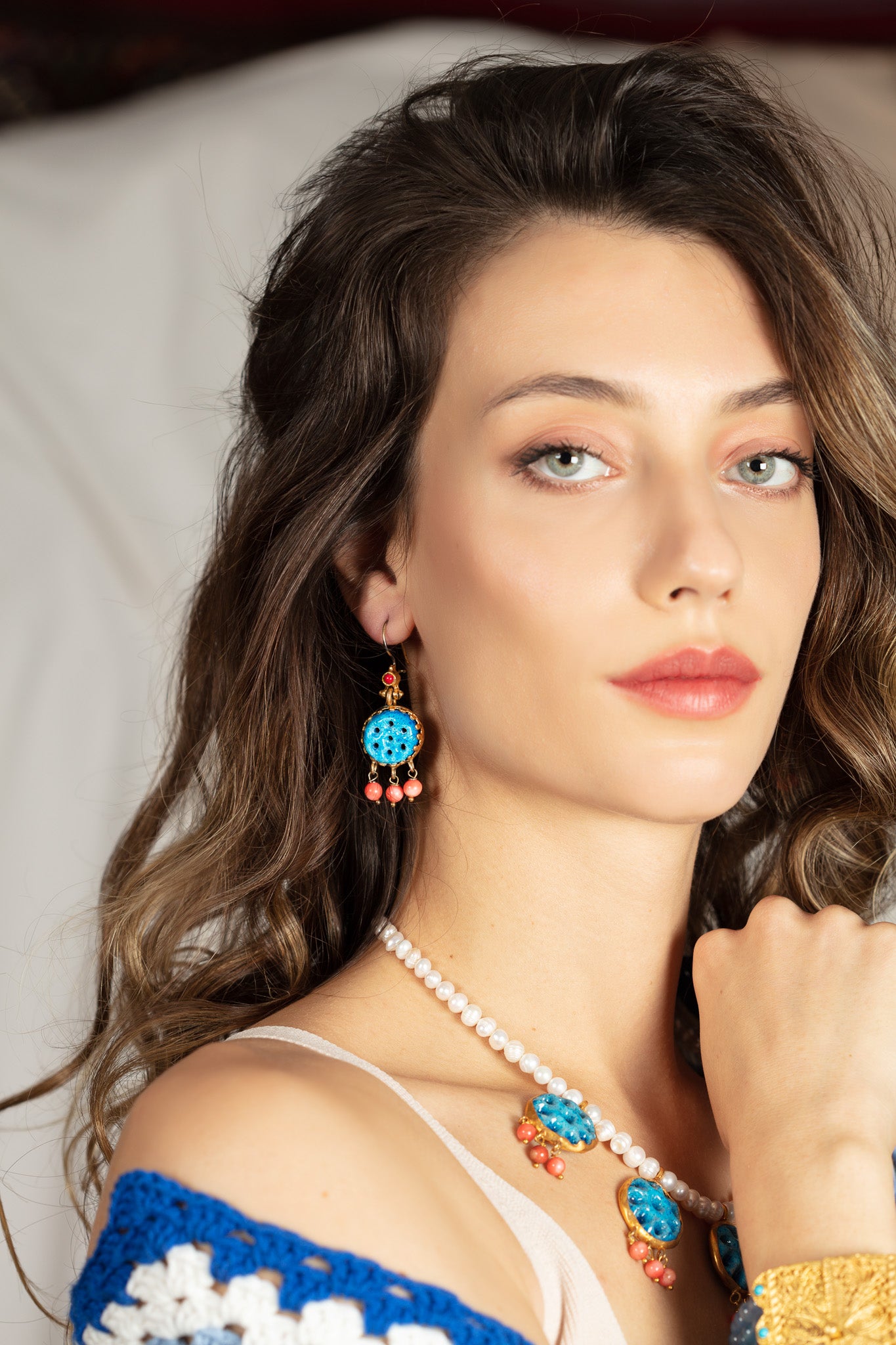 Introducing our exquisitely crafted Mardin Bead Earrings, a true masterpiece that showcases the beauty and history of Anatolia. These earrings are carefully handcrafted by skilled artisans using high-quality bronze, and plated with 18K-24K gold to give them a unique, historical character.

What sets these earrings apart is the intricate decoration of historical Mardin stone and pearls, which are artfully arranged to create a stunning visual display. The design is authentically inspired by the various civilizations that once flourished in Anatolia, making these earrings a true reflection of the region's rich cultural heritage.

They are lightweight and comfortable to wear, making them a great choice for all-day wear.

In summary, our Mardin Bead Earrings are a stunning representation of the beauty and history of Anatolia. With their intricate design and expert craftsmanship, they are sure to become a treasured addition to any jewelry collection.