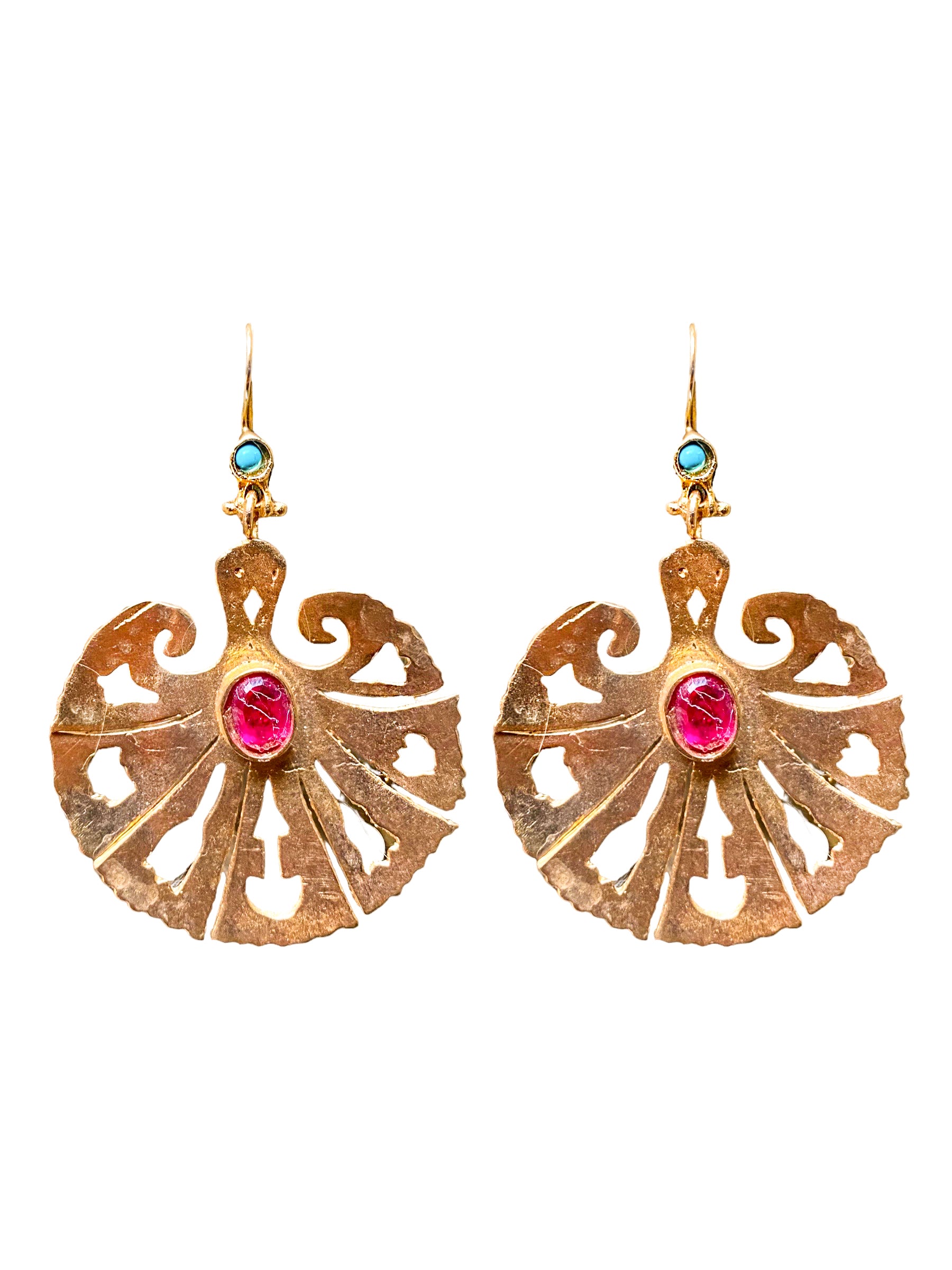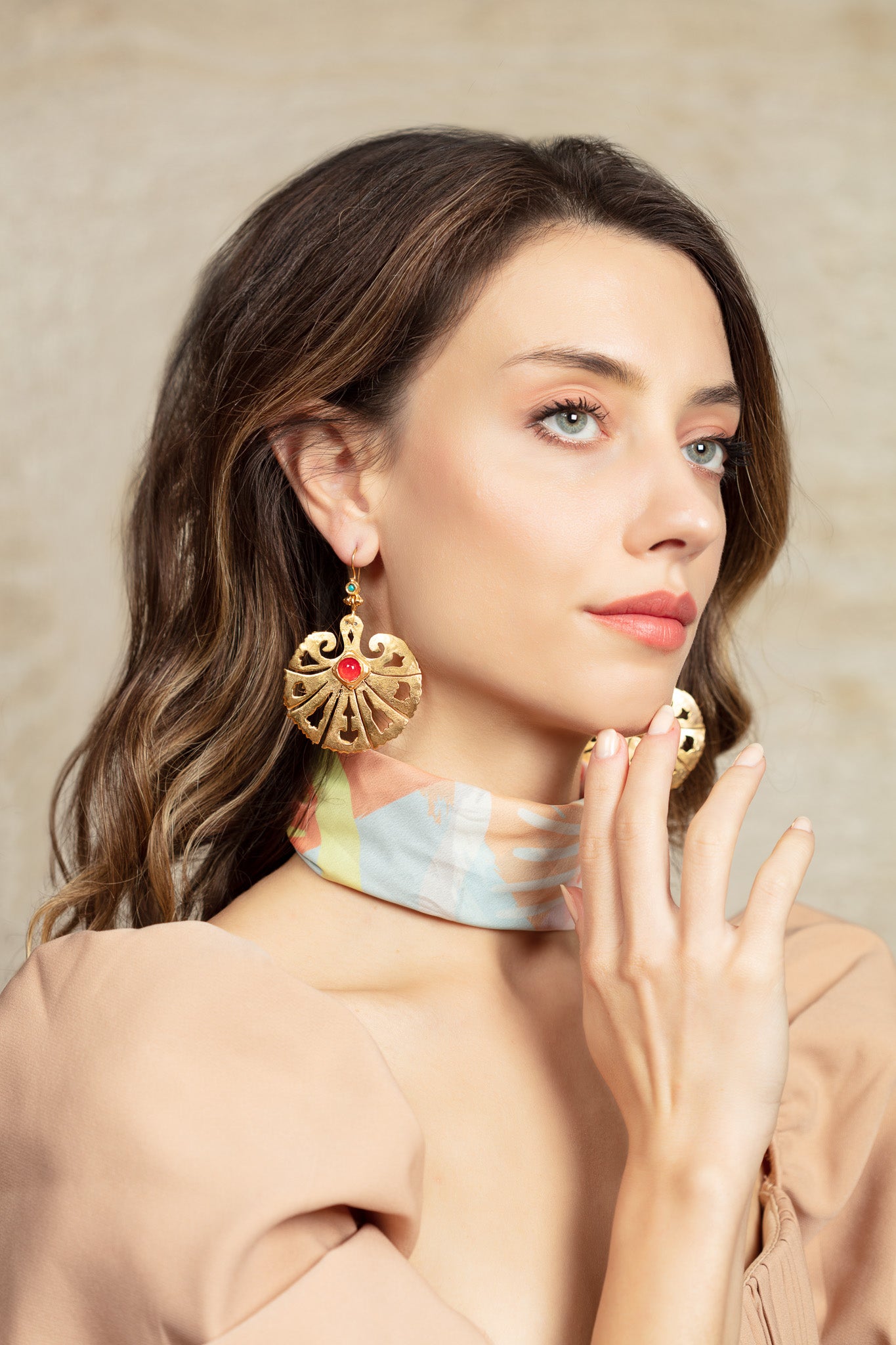 These beautiful Leaf Earrings bring personality to any look with their bronze gold plating, zircon and turquoise stone. Perfect for adding an eye-catching touch to your desired style.
Very suitable for daily use as it is lightweight
Length: 7.5 cm
* The needle part is made out of silver to avoid allergy.
* A slight variation in the color & the size of the stone may be observed due to its nature as well as a slight difference in the color of the metal due to oxidization.