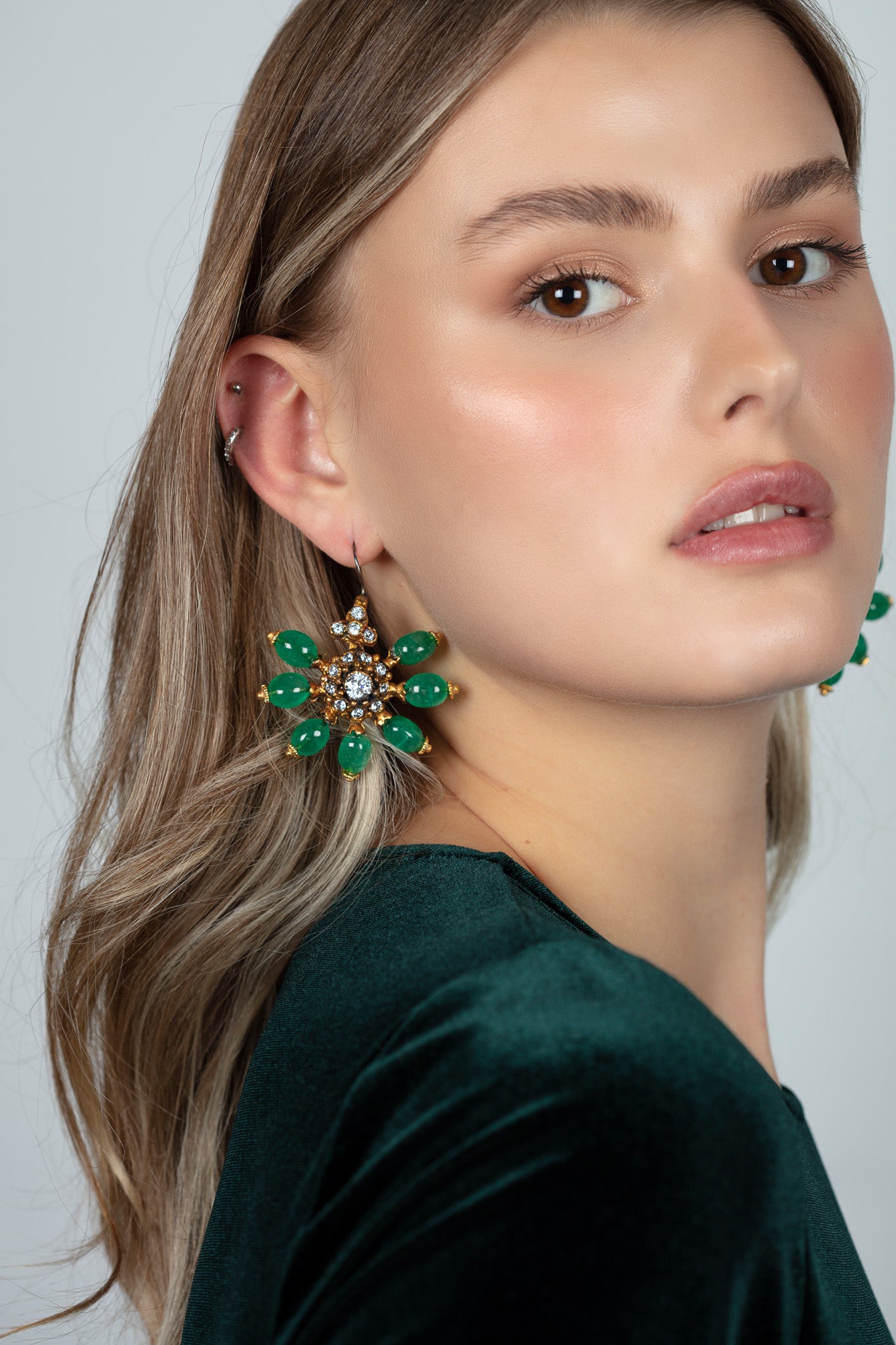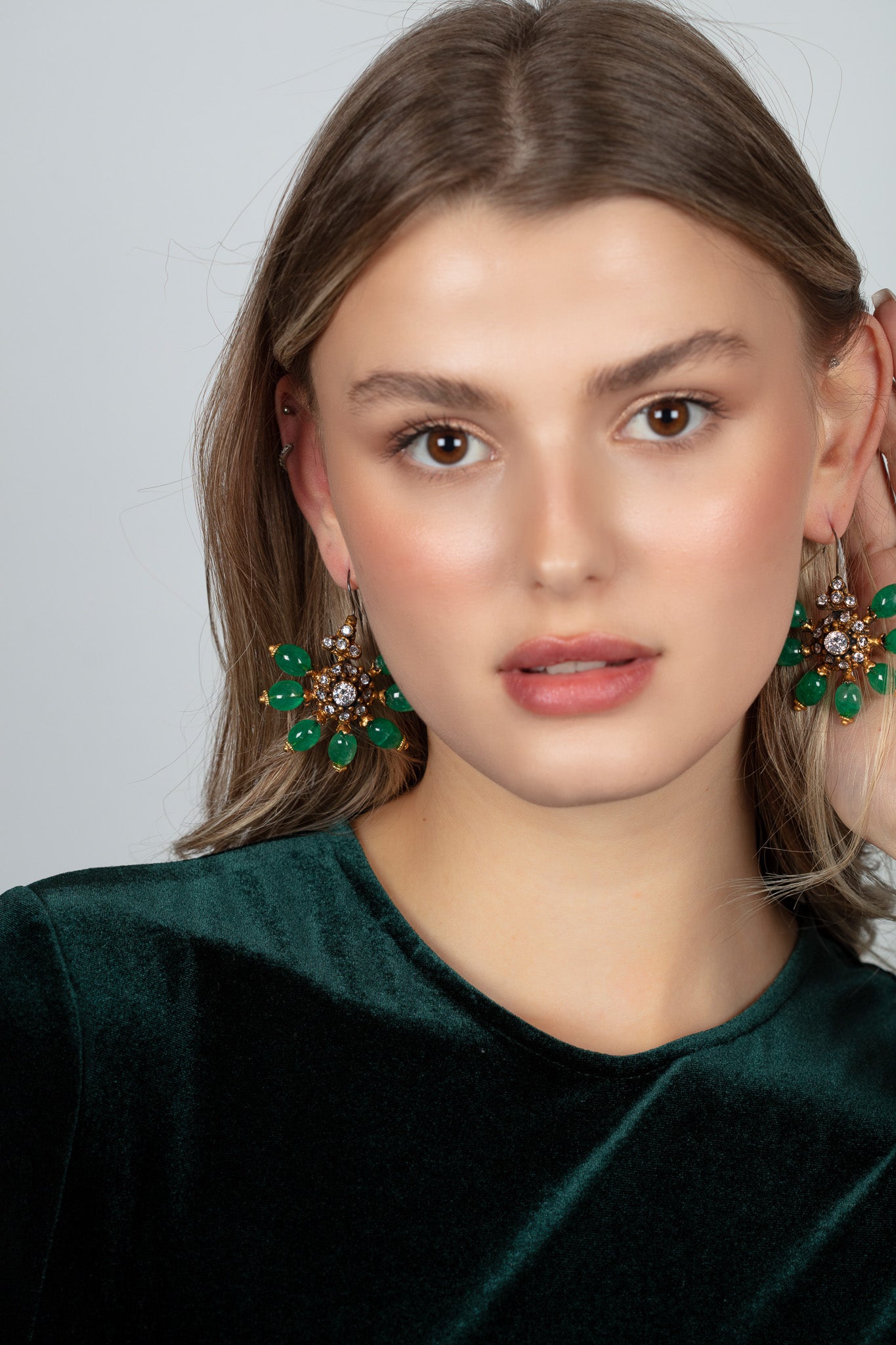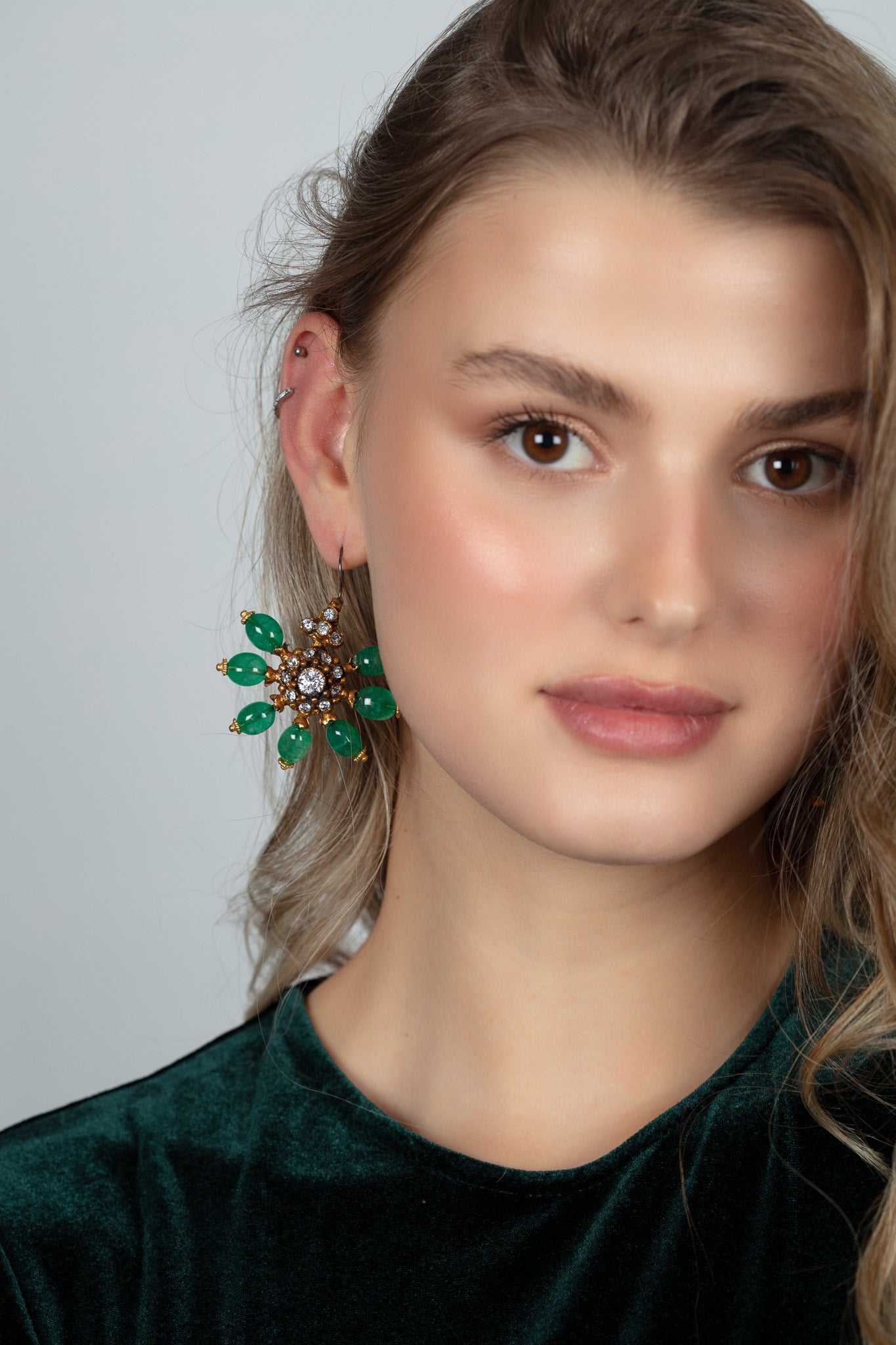 Introducing our stunning hand-crafted piece, inspired by the rich cultural heritage of Anatolia. Crafted from high-quality bronze, plated with 18K-24K gold, and oxidized to create a unique historical character. The intricate design features high quality zircon and quartz stones, which add a pop of sparkle and depth to this beautiful piece.
This piece is perfect for anyone who appreciates traditional craftsmanship and unique, one-of-a-kind jewelry. It is versatile enough to match any outfit and add a touch of elegance to any occasion.
Whether you're dressing up for a formal event or looking to add a touch of sophistication to your everyday wear, this piece is the perfect accessory. It is lightweight and comfortable, making it easy to wear for extended periods of time.
The weight of a single earring is 18 g
It will be delivered to the cargo within 3 working days at the latest
* The needle part is made out of silver to avoid allergy.

* A slight variation in the color & the size of the stone may be observed due to its nature as well as a slight difference in the color of the metal due to oxidization.