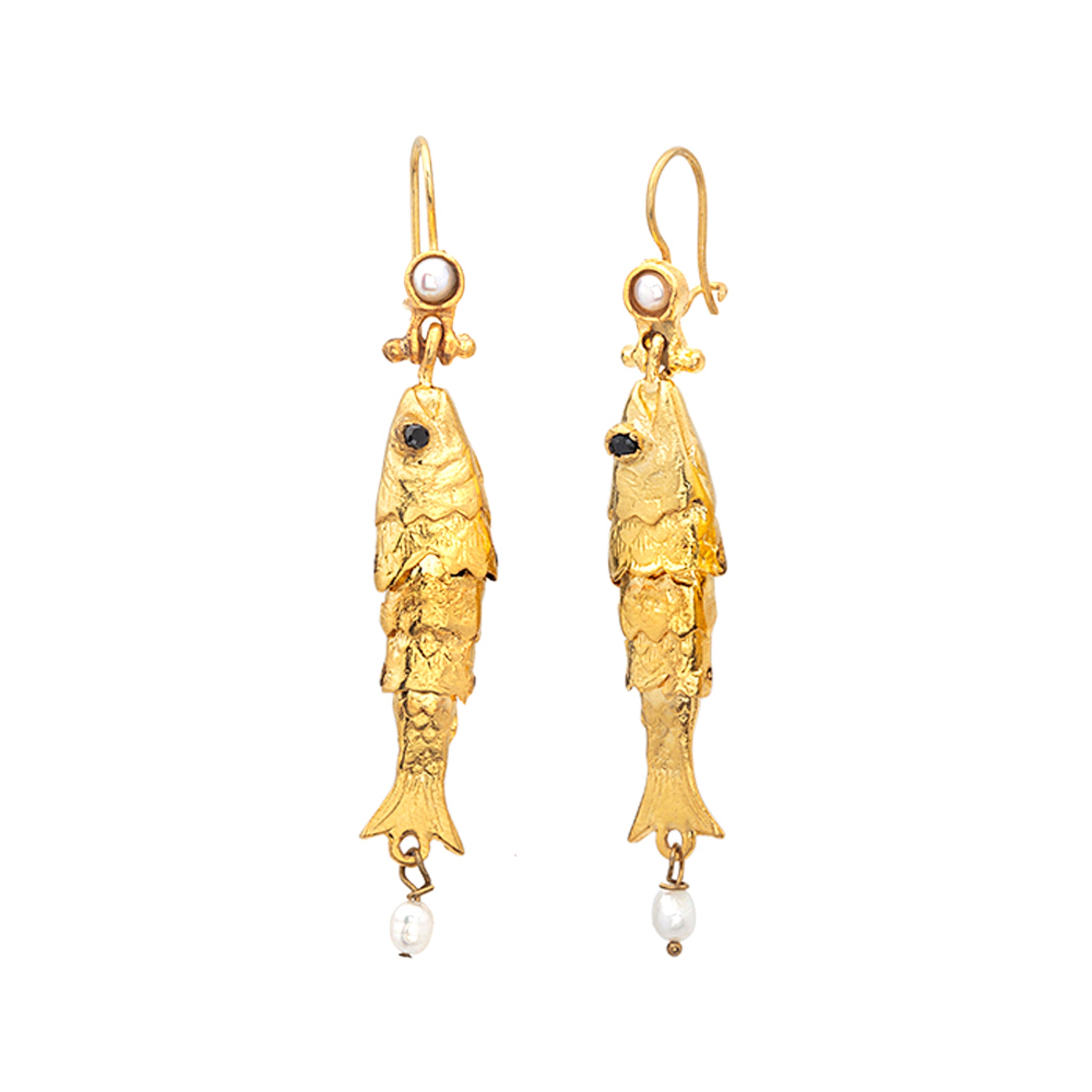 A beautifully hand-created piece authentically designed with inspirations from various civilizations existed in Anatolia throughout the history made out of bronze, plated by 18K-24K gold
Oxidized to have a unique historical character
Fish is the animal form of thunder in Turkish mythology. It is a symbol of abundance, fertility, prosperity, happiness and reproduction. According to some legends in Anatolia, throwing fish into the water grants wishes as well as the ability to transform and do heroic deeds.
* The needle part is made out of silver to avoid allergy.
* A slight variation in the color & the size of the stone may be observed due to its nature as well as a slight difference in the color of the metal due to oxidization.