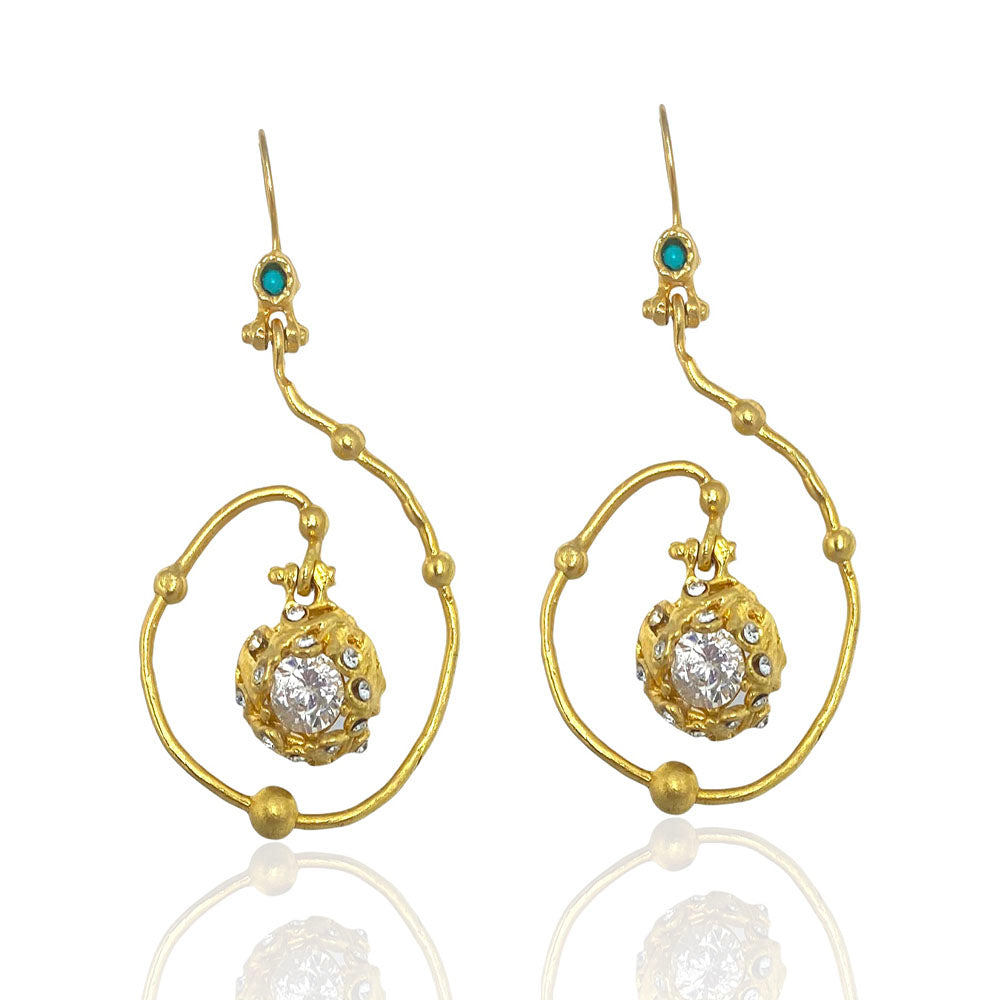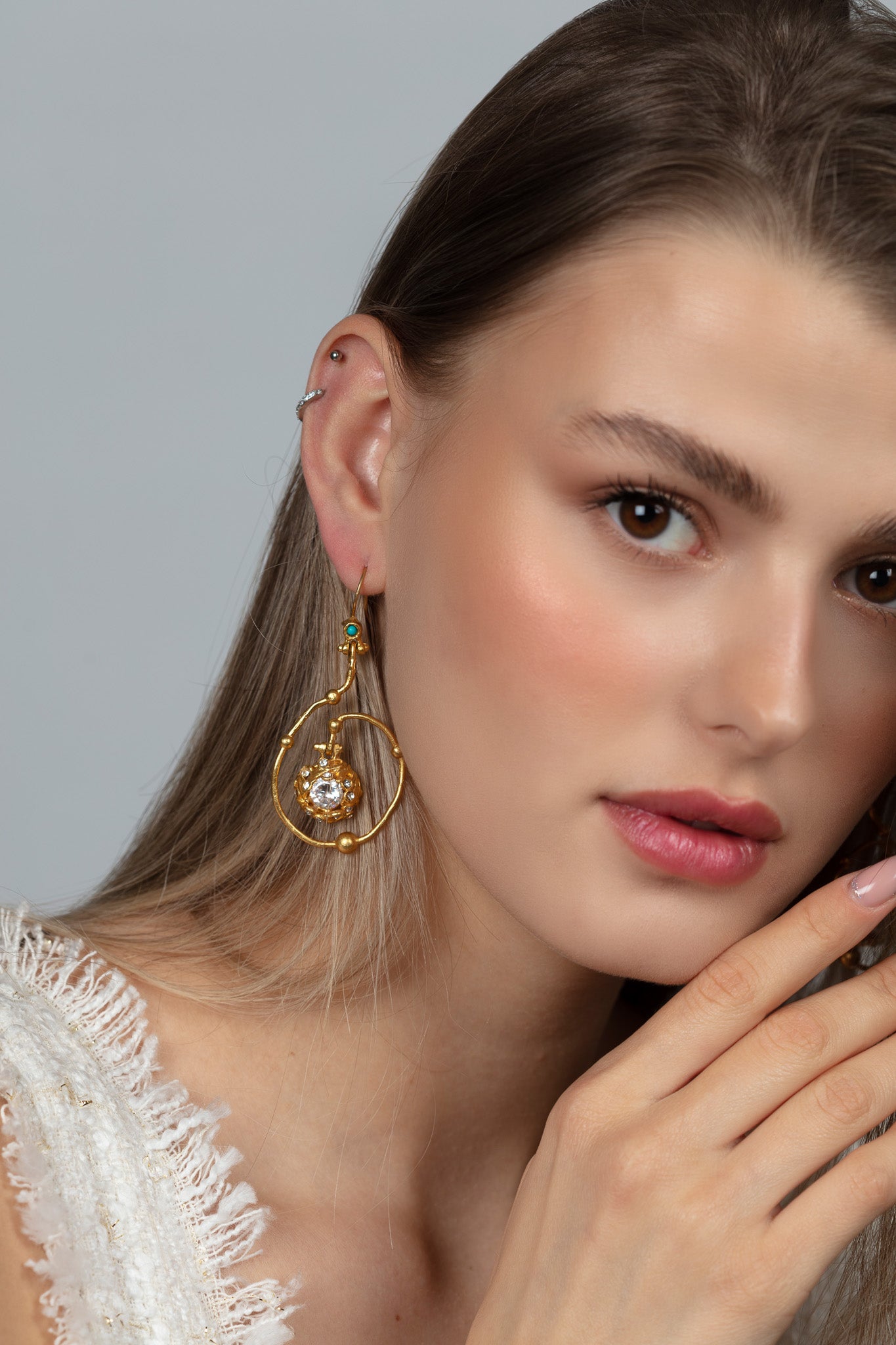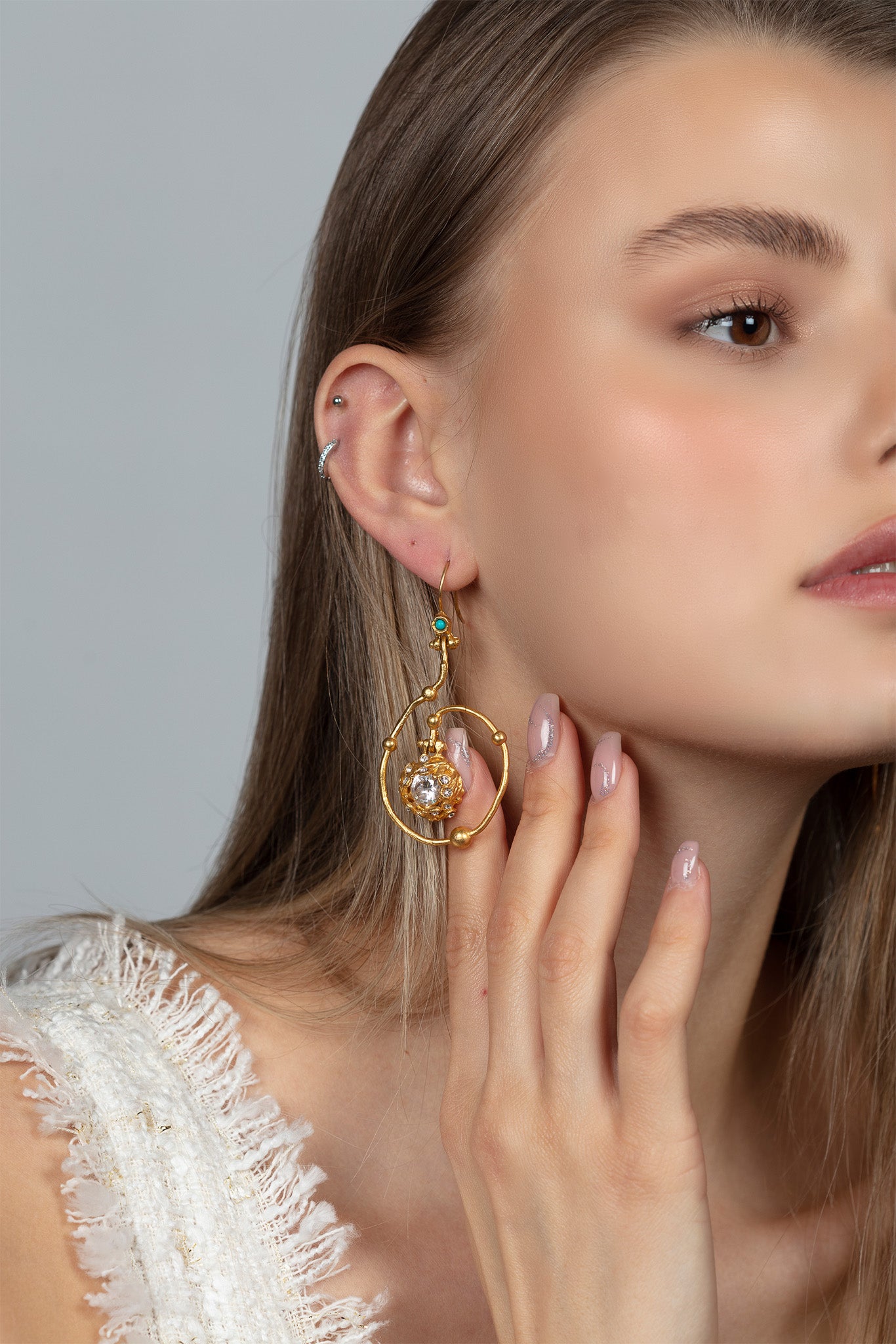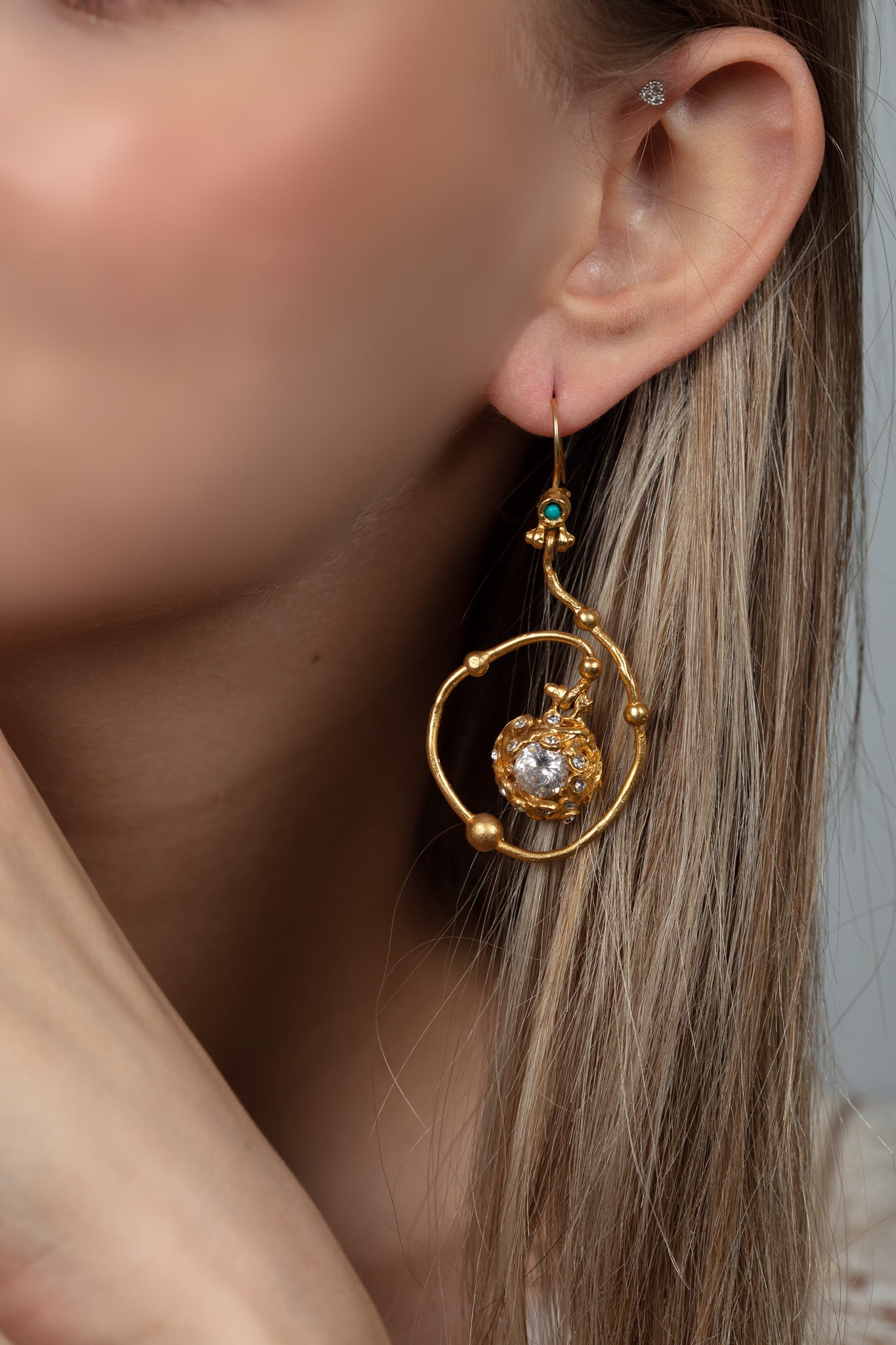 It was designed by inspired by the symbol repsenting eternity in Anatolia. The perfect earring to add a mystical touch to your outfits. A beautifully hand-created dangling earring decorated with zircon stone.
Made out of bronze, plated by 18K-24K gold. Oxidized to have a unique historical character

* The needle part is made out of silver to avoid allergy.

* A slight variation in the color & the size of the stone may be observed due to its nature as well as a slight difference in the color of the metal due to oxidization
Stone:ZirconLength:6 cm
Weight:10 gr