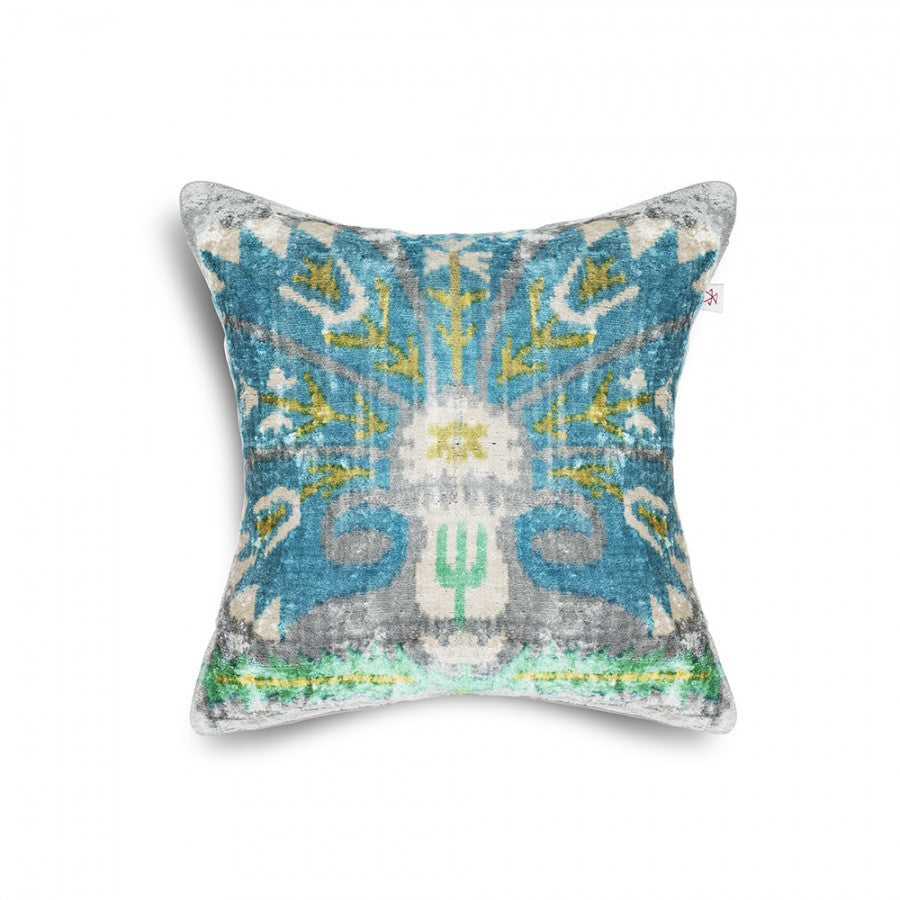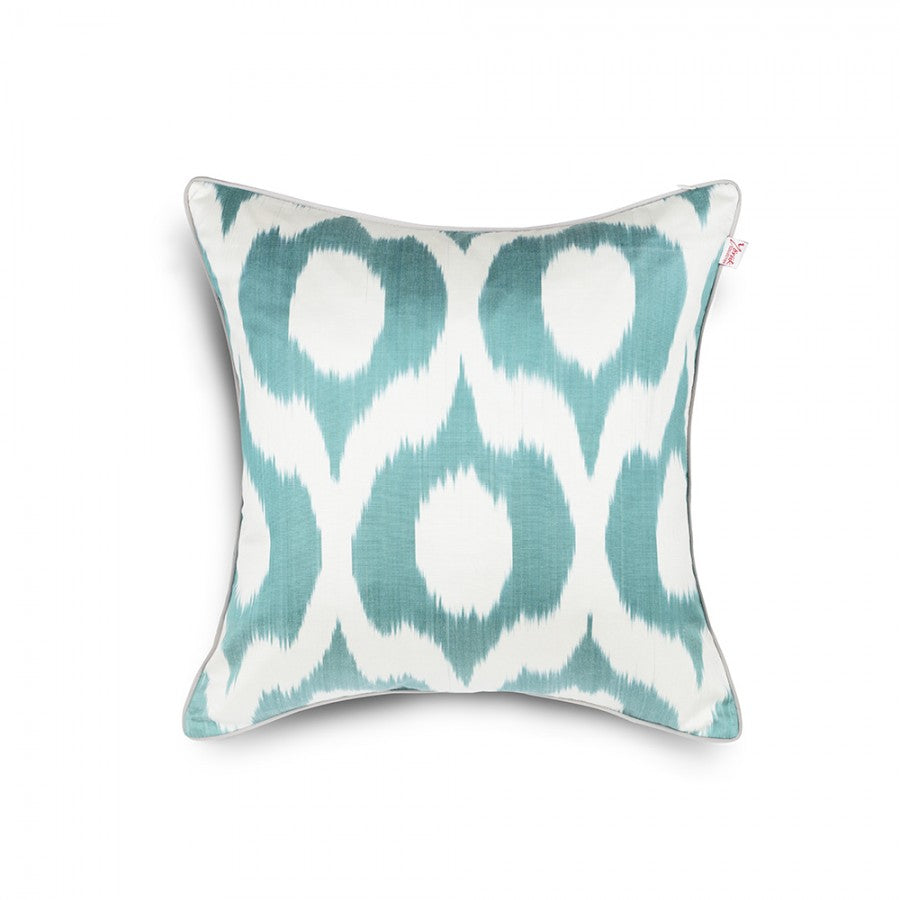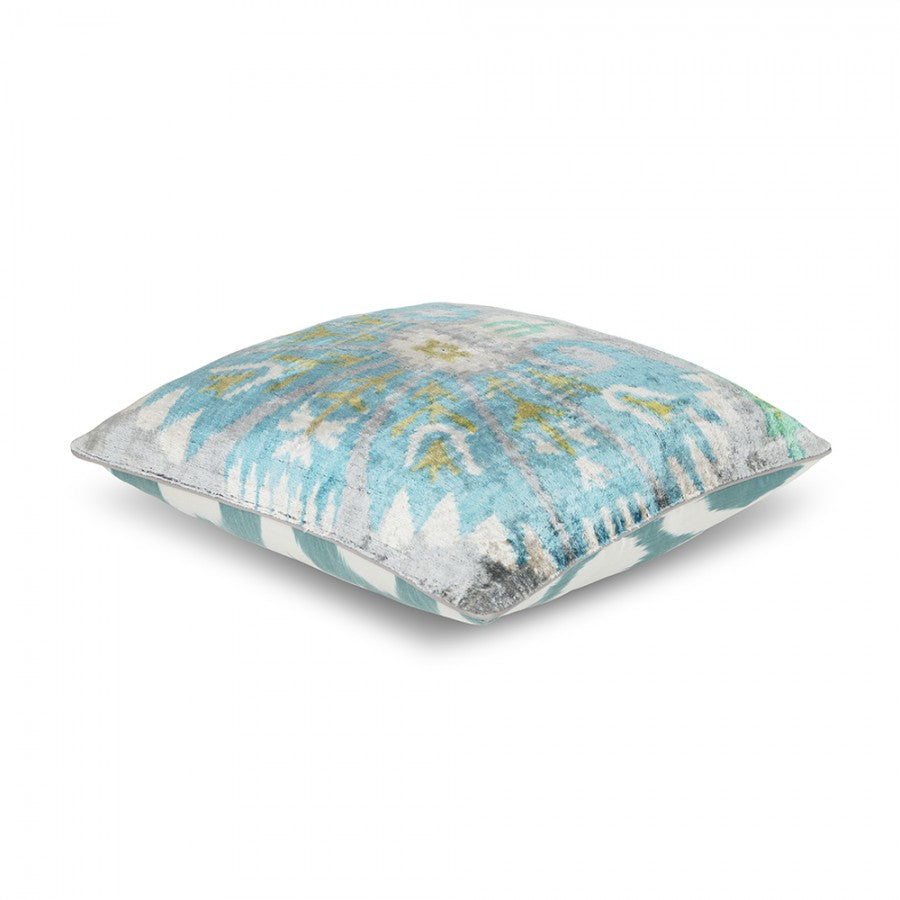 In ancient Egypt, Apis (God of the Bulls), carrying a sun and a moon disc between his horns, was considered the god of fertility, death and rebirth and represented the goddess Isis. Inspired by the mysterious texture of history, this pillow will bring an ethnic atmosphere to your home.
Ikat is a centuries-old-method of textile patterning similar to tie dyeing. It is one of the most prestigious and interesting central Asian applied arts. 
*The pillow cases are sold without inner filling.

*Dry cleaning only.
*A slight variation in color or texture could be observed on this handmade product and designs may vary slightly due to the cutting of the fabric.