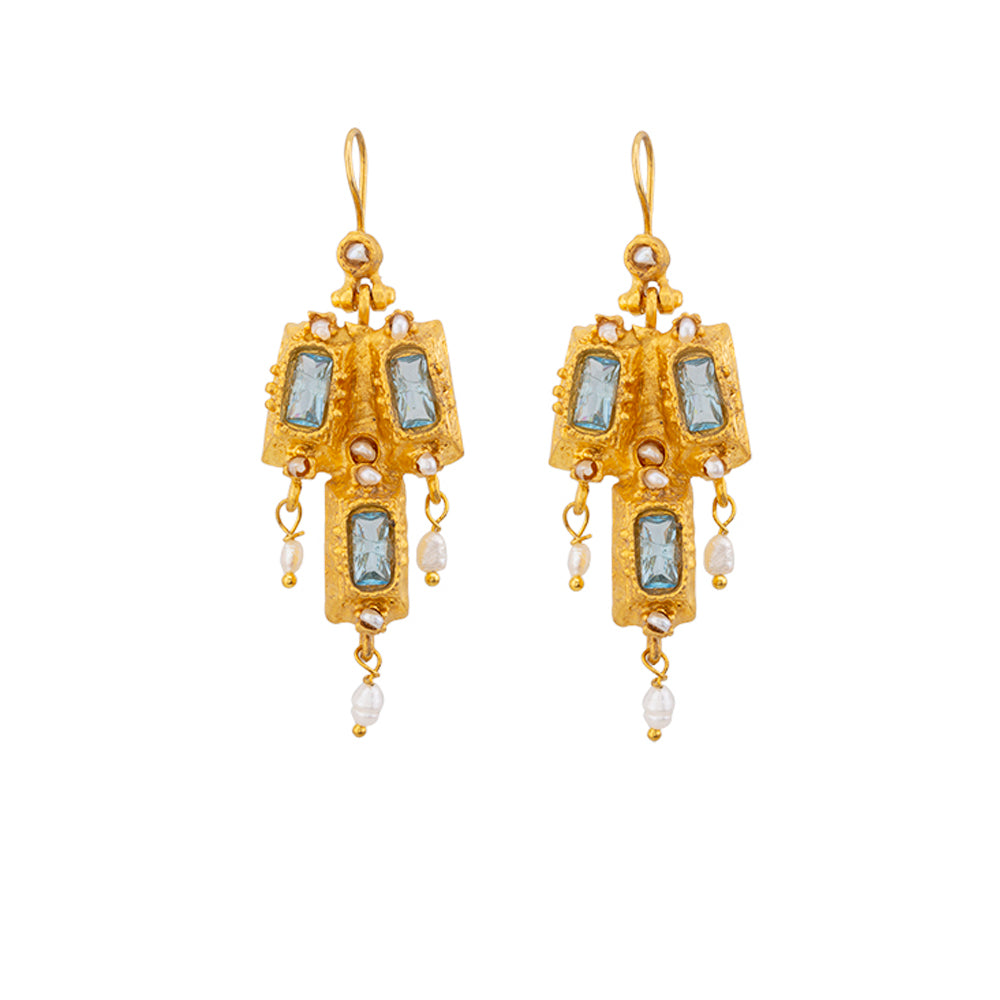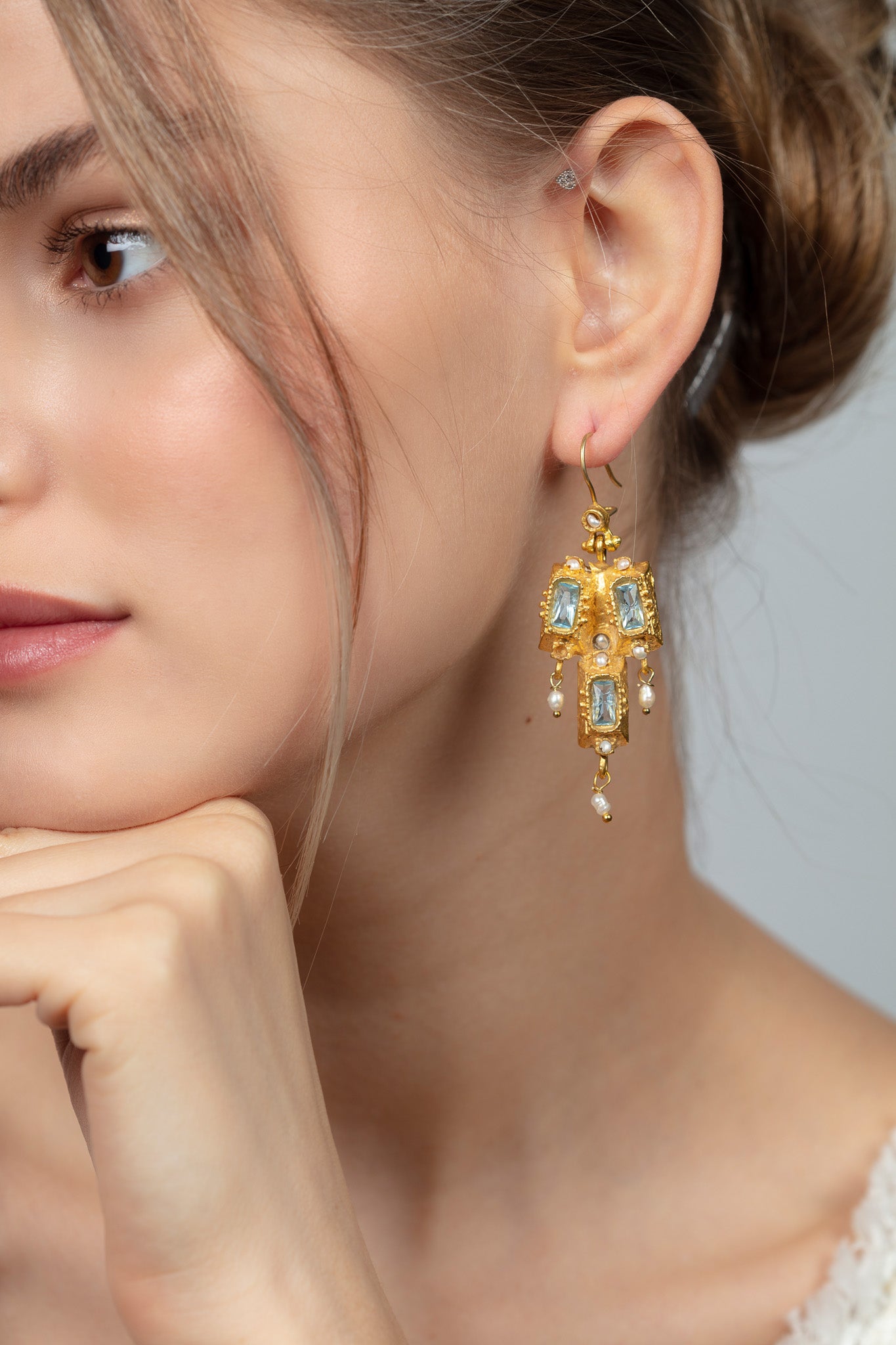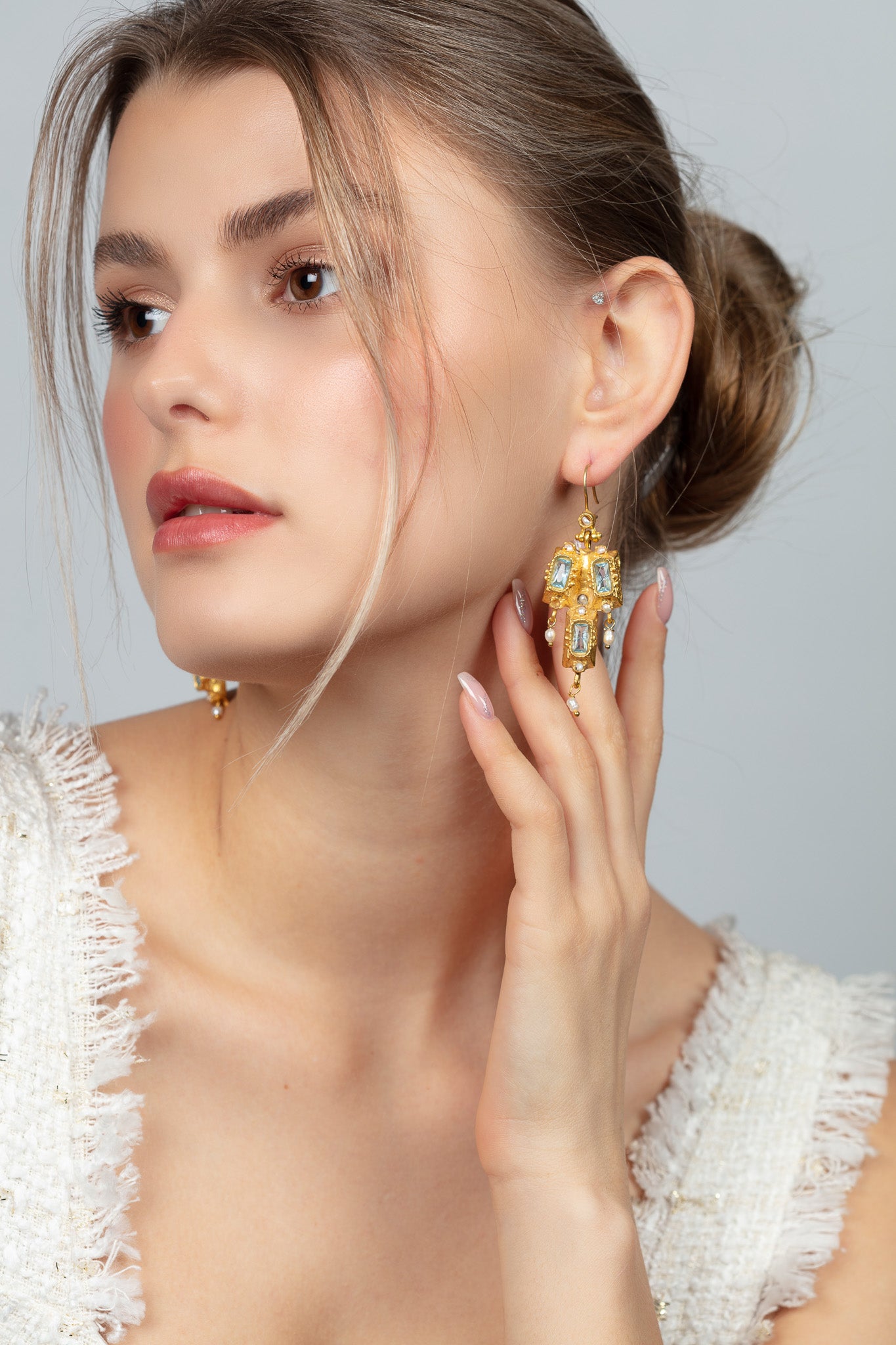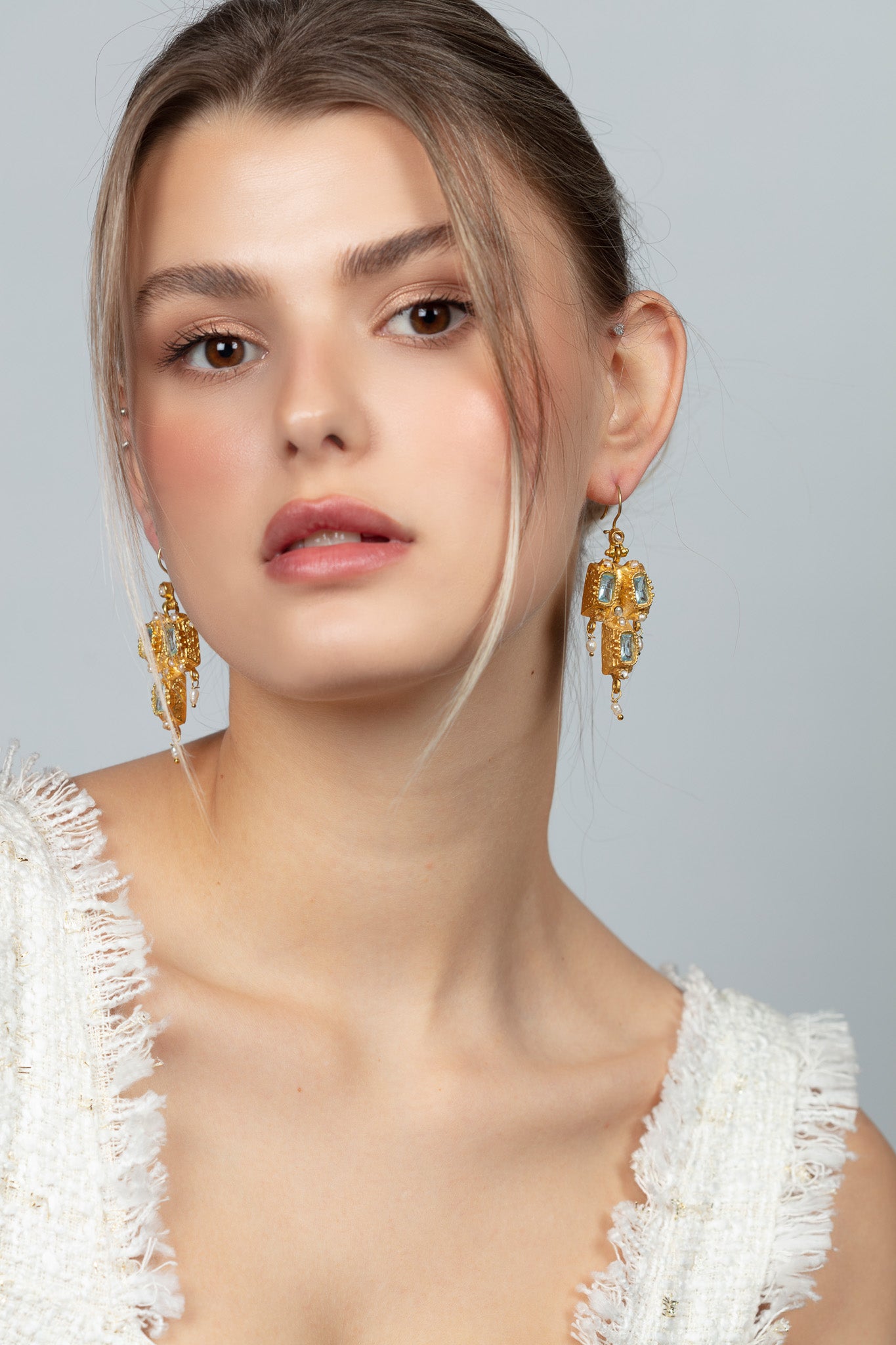 Introducing a one-of-a-kind piece of jewelry that will leave you in awe - a beautifully handcrafted gold earring inspired by the rich history of Anatolia. This stunning piece is made out of high-quality bronze that has been plated with 18K-24K gold, ensuring durability and long-lasting beauty.
The earring is further adorned with real pearls, adding a touch of luxury and elegance to the design. These pearls have been carefully selected to perfectly complement the gold and bronze tones of the earring, creating a harmonious and visually stunning effect.
To give the earring an even more authentic feel, it has been oxidized to achieve a beautiful patina that enhances its historical character. This process adds depth and dimension to the design, making it an even more captivating piece.
Weight: 12 g
* The needle part is made out of silver to avoid allergy.
* A slight variation in the color & the size of the stone may be observed due to its nature as well as a slight difference in the color of the metal due to oxidization.