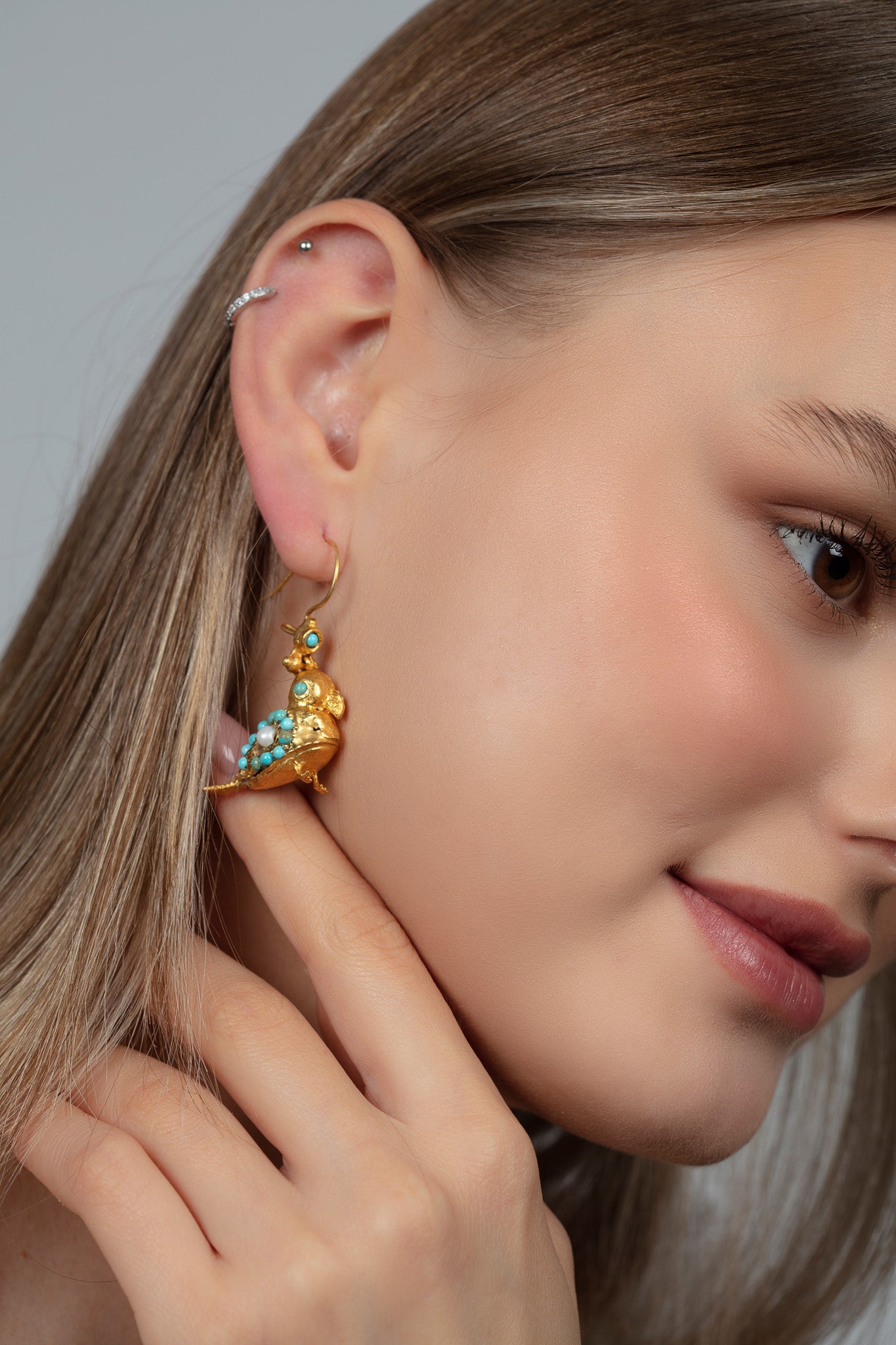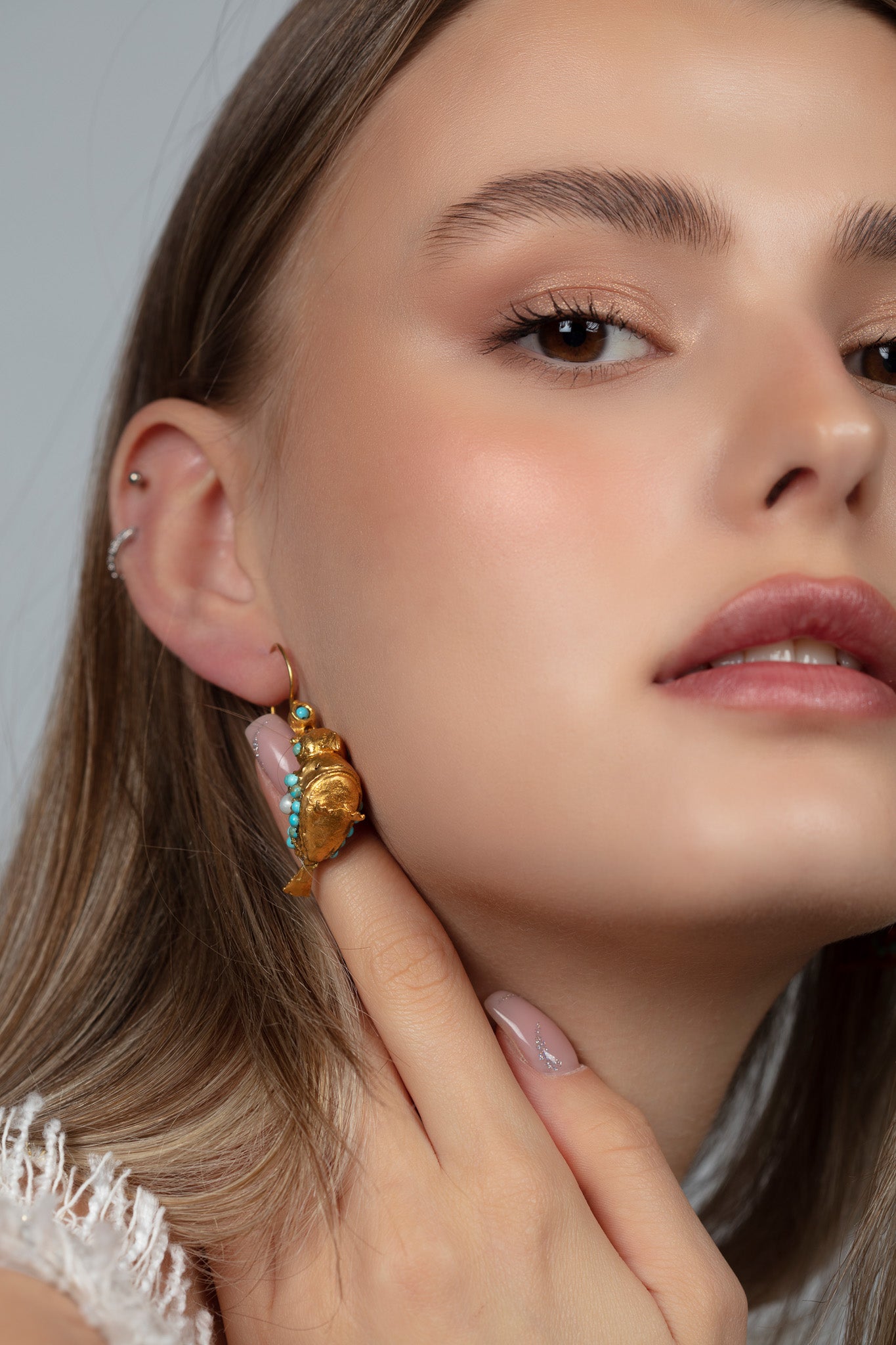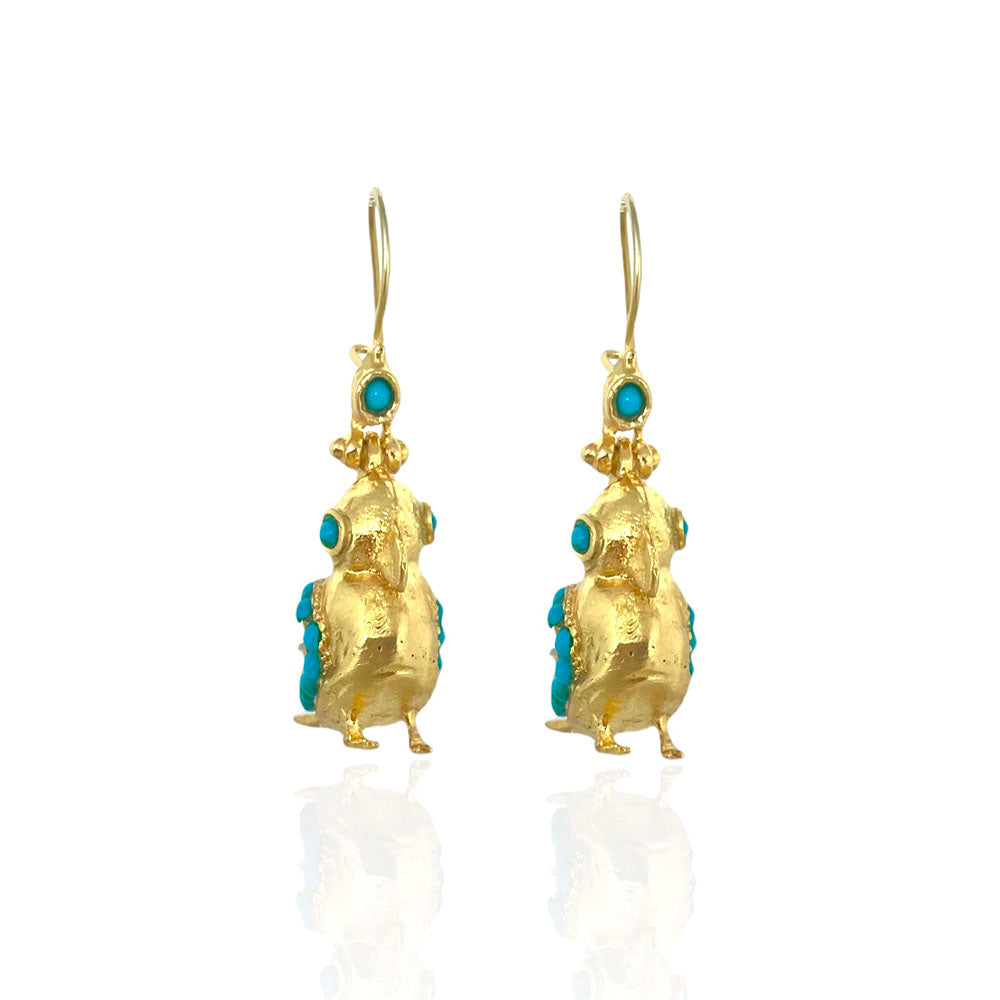 Introducing our exquisitely crafted bird earring, a stunning piece of jewelry that beautifully blends elements of ancient civilizations that once thrived in Anatolia.
Made from high-quality bronze, this earring is expertly plated with 18K-24K gold, ensuring a luxurious and long-lasting finish. Each earring is carefully oxidized to give it a unique historical character, adding depth and texture to the already intricate design.
The focal point of this piece is the stunning bird motif, which symbolizes freedom, beauty, and strength.
Whether worn alone or paired with other pieces from our collection, this earring is sure to be a conversation starter.
* The needle part is made out of silver to avoid allergy.

* A slight variation in the color & the size of the stone may be observed due to its nature as well as a slight difference in the color of the metal due to oxidization