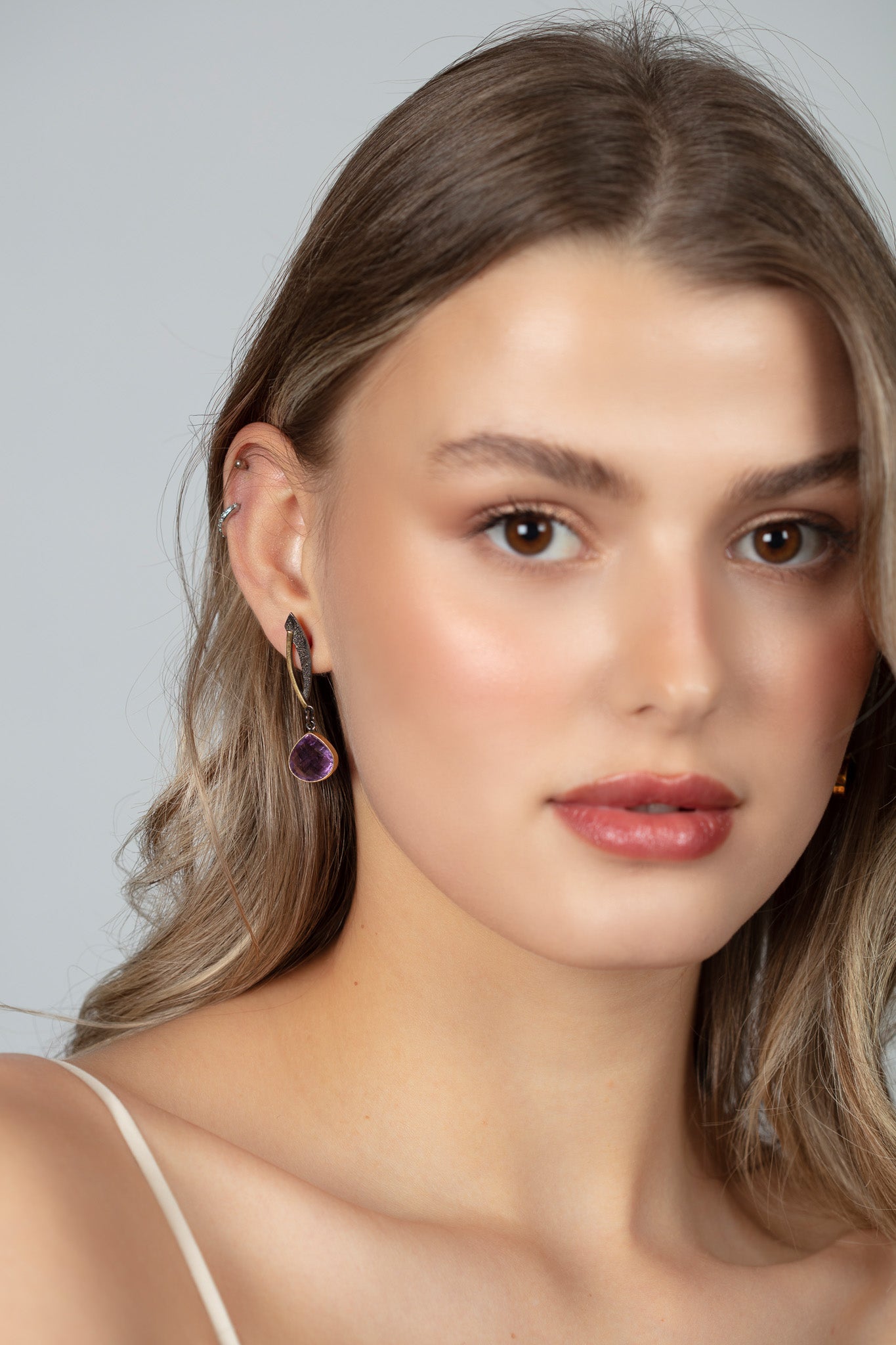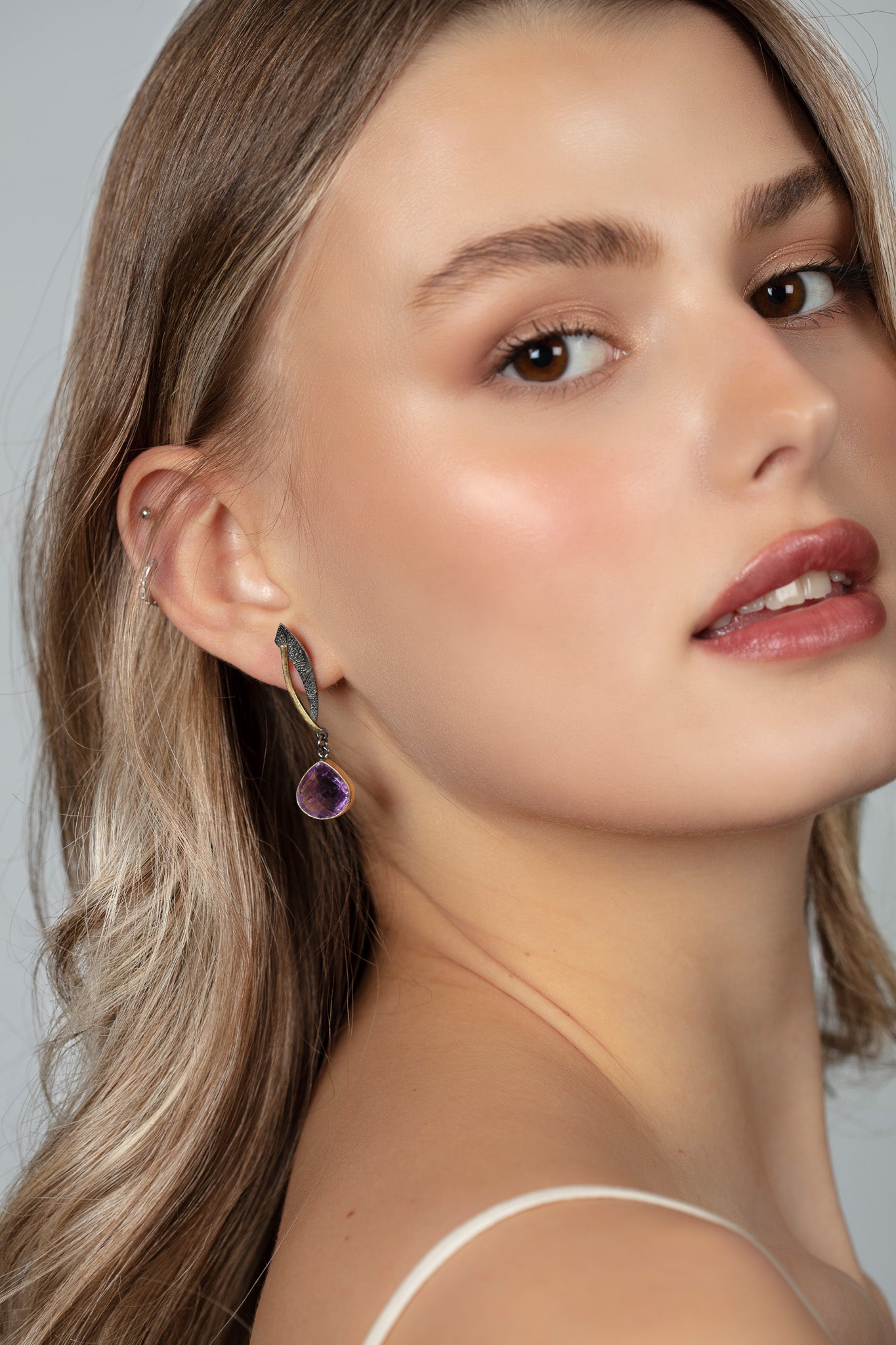 Introducing our exquisite handcrafted silver jewelry piece, adorned with stunning Amethyst stones, which boasts of both elegance and historical character.
The Amethyst stones, known for their mesmerizing violet hues, have been meticulously handpicked to ensure the highest quality and uniformity in color. These stones have been carefully set in a silver base, which has been treated with oxidation to give it a unique historical character. The oxidization process not only enhances the aesthetic appeal of the piece but also adds to its durability and longevity.
This piece is a perfect blend of style, quality, and elegance, making it an ideal choice for those who appreciate the finer things in life. It is not just a piece of jewelry but a statement of sophistication and class. Add this stunning silver Amethyst piece to your collection today and enjoy its timeless beauty for years to come.
Weight of earring : 4 g
* A slight variation in the color & the size of the stone may be observed due to its nature as well as a slight difference in the color of the metal due to oxidization.