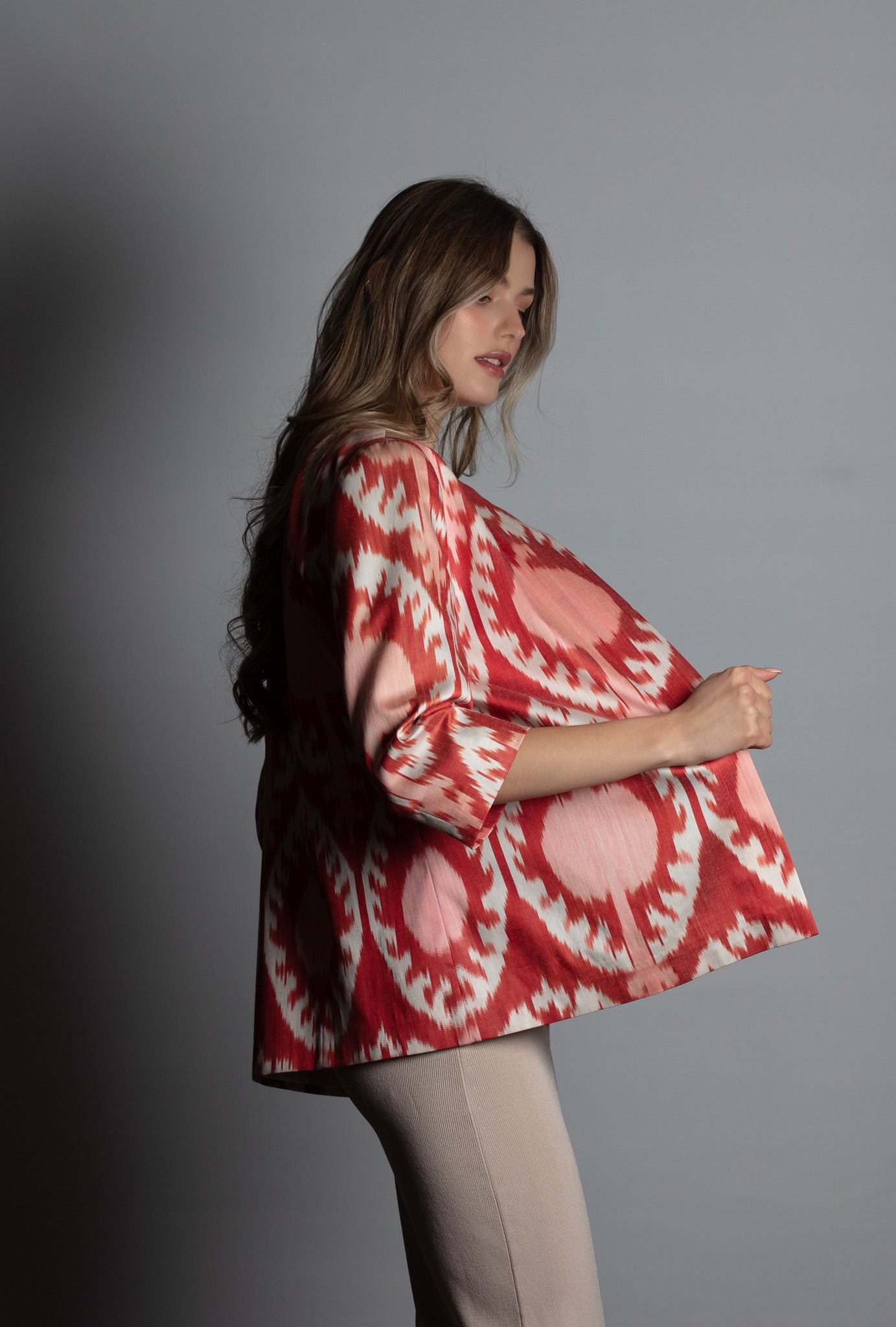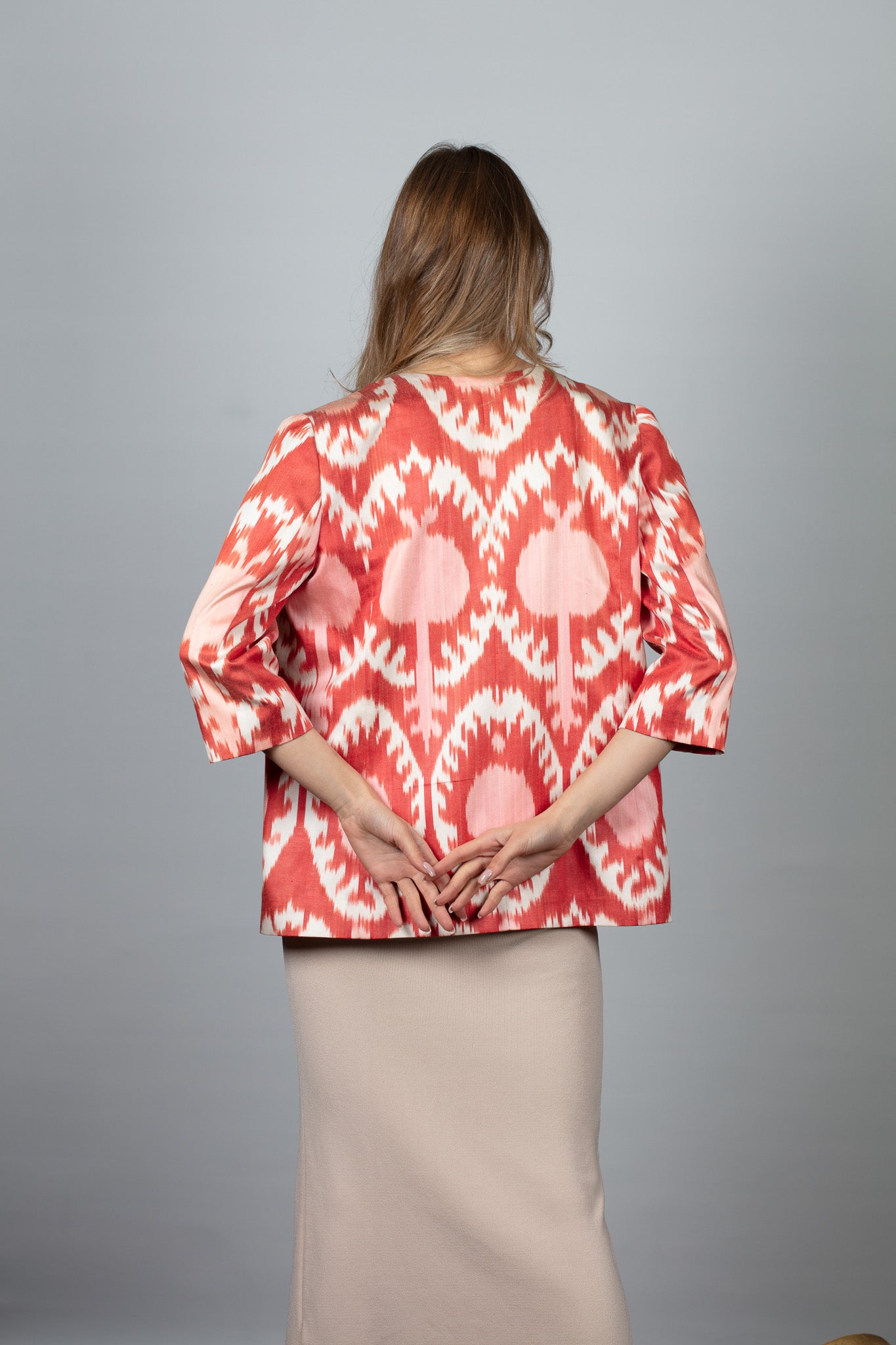 This stunning Silk Ikat Jacket is a true masterpiece of traditional craftsmanship and modern design. Carefully woven by hand using the finest silk threads, the fabric showcases a beautiful ikat pattern that perfectly blends traditional and contemporary aesthetics. 
The jacket features a flattering long sleeve design, which is both elegant and practical. The tones of red color on the jacket are deep and rich, evoking a sense of sophistication and refinement. The pure appearance of the white color creates a striking contrast that enhances the beauty of the overall design. The jacket is made with the utmost attention to detail and quality, ensuring that it will be a cherished addition to your wardrobe for years to come. Whether you're dressing up for a special occasion or simply want to add a touch of luxury to your everyday look, this Silk Ikat Jacket is the perfect choice.
Model size: Small - Model height: 1.80 cm
*Dry cleaning only.