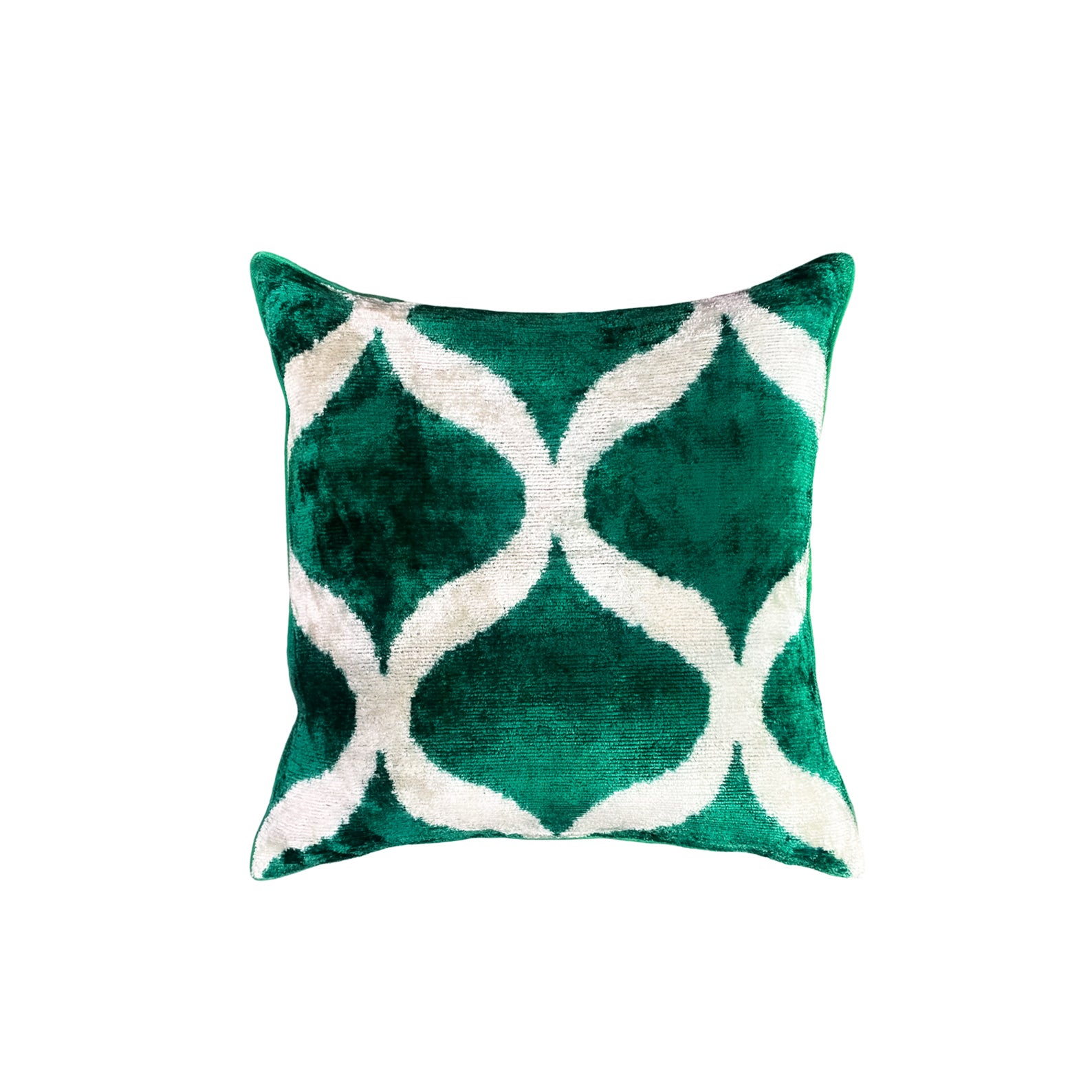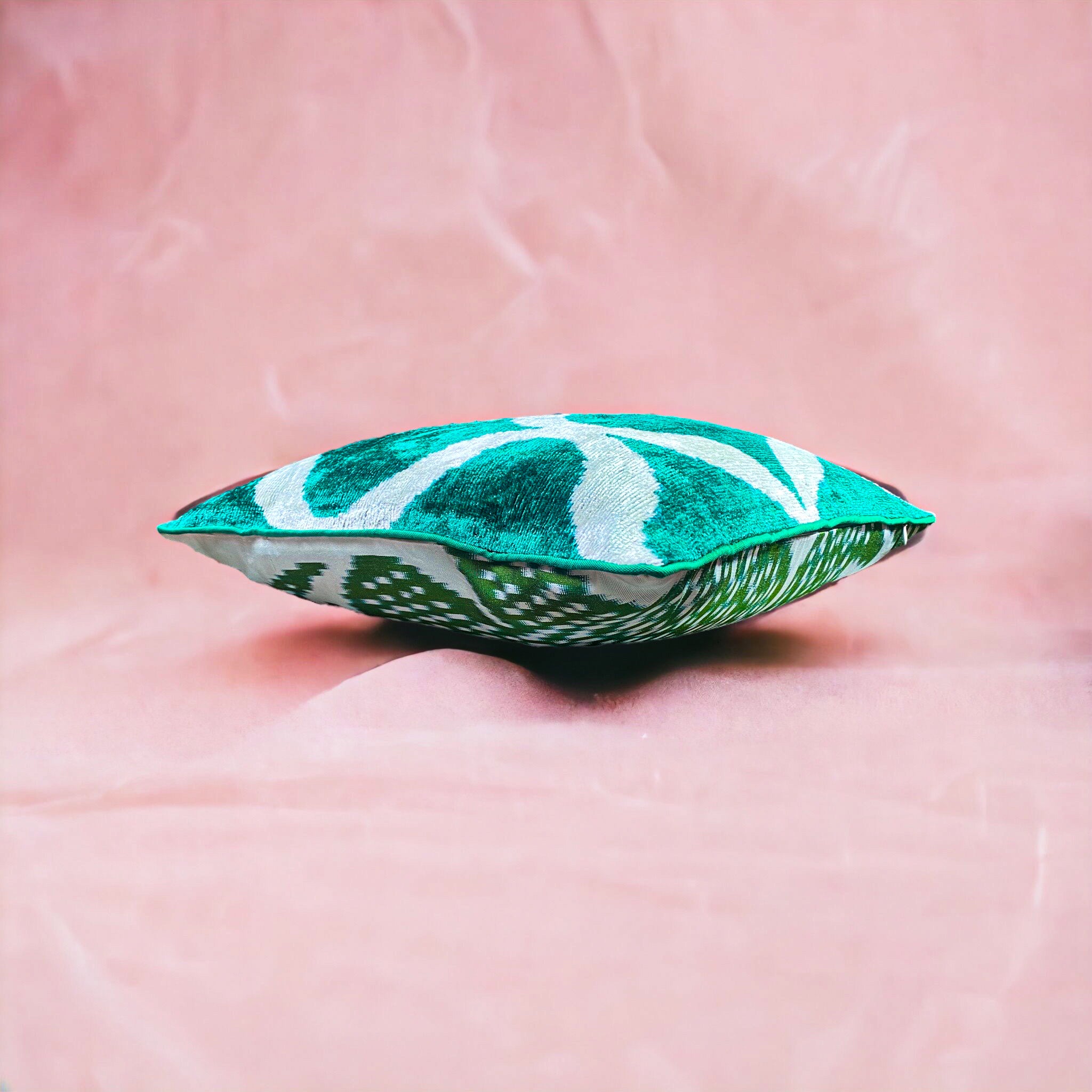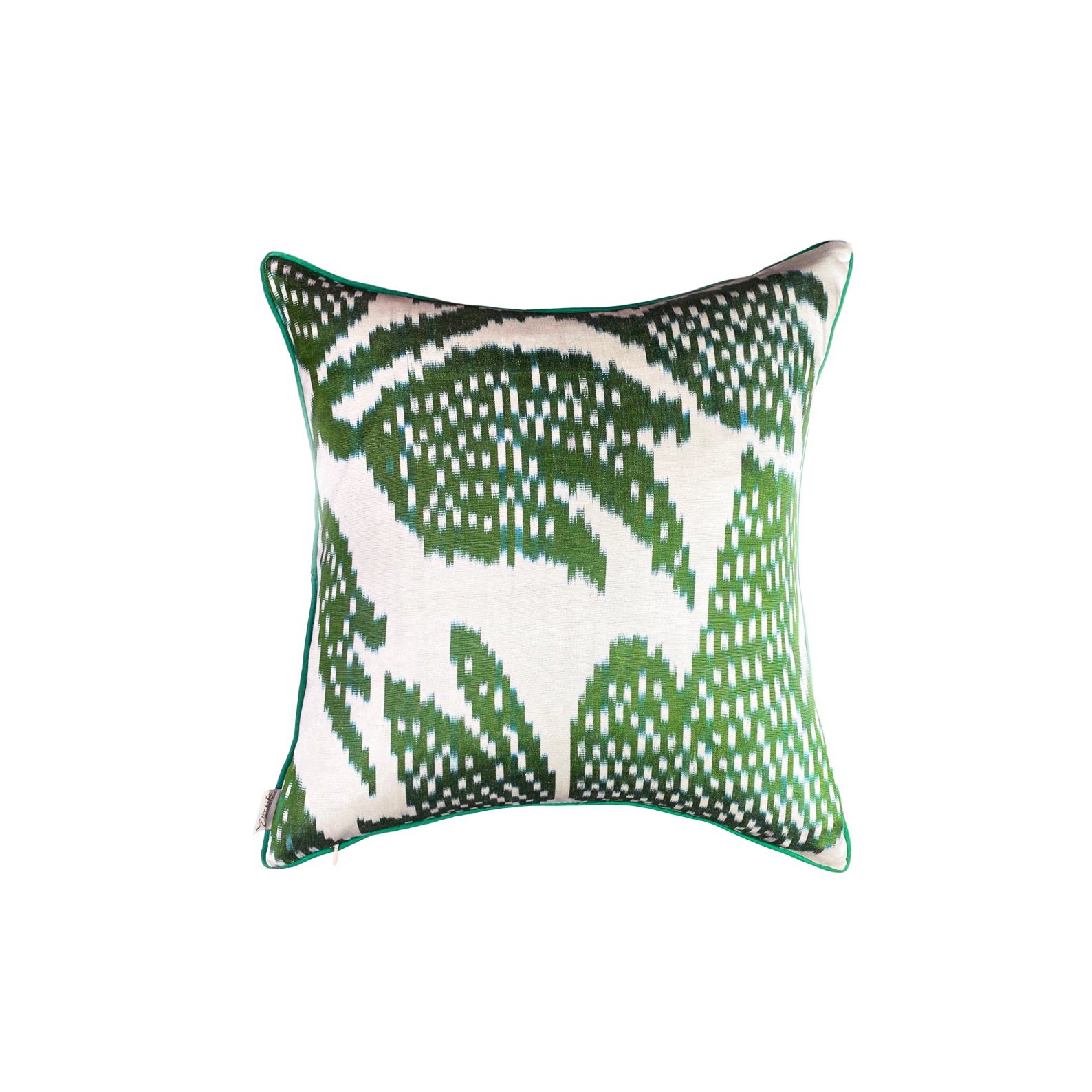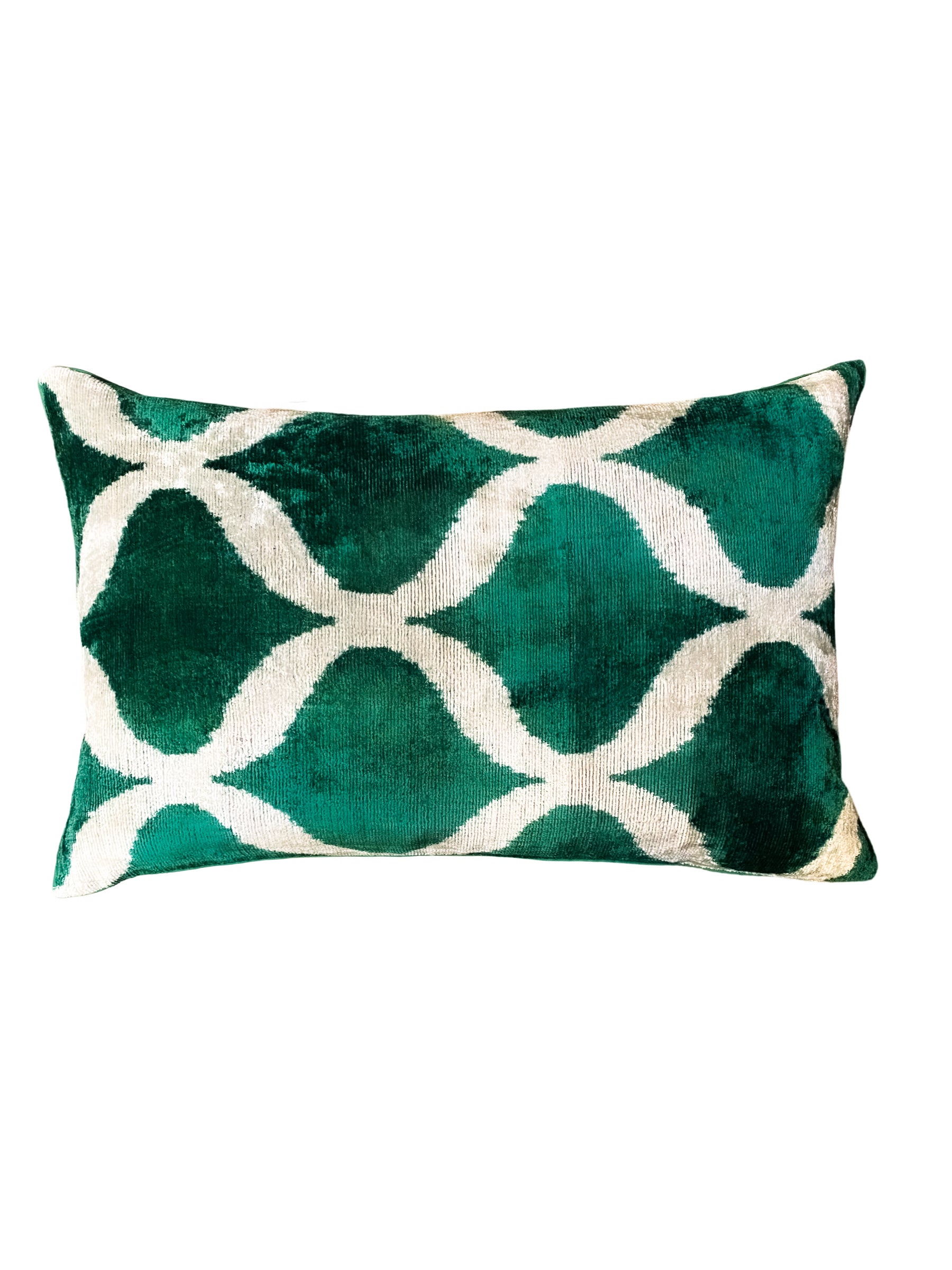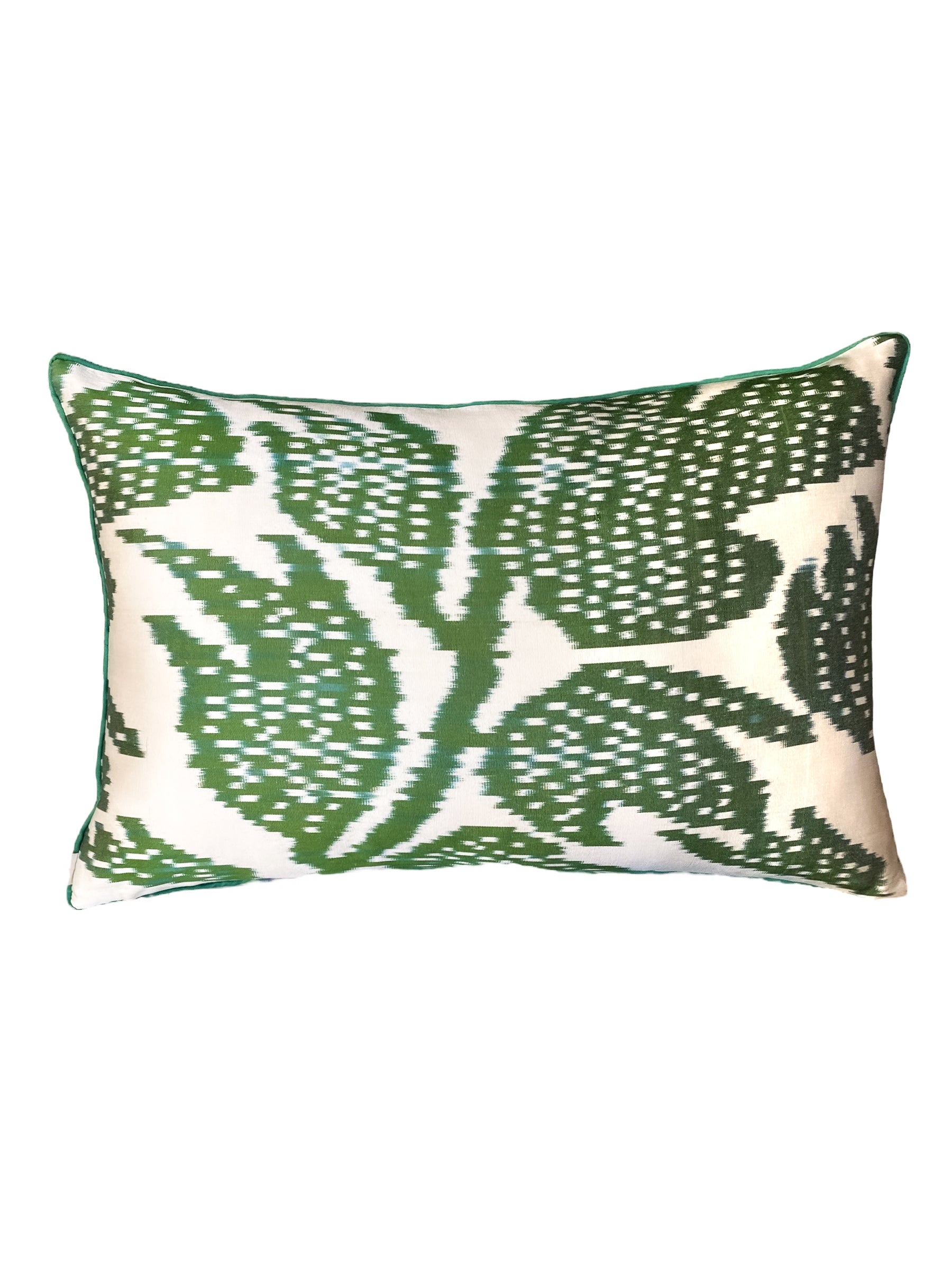 Introducing our luxurious hand-woven double-sided silk ikat pillow, a true masterpiece in the world of home decor. This pillow is made with the finest quality silk, hand-woven and dyed using the centuries-old ikat technique, known for its intricate and colorful designs.
The front side of the pillow features a stunning silk ikat velvet fabric, with a mesmerizing pattern that exudes luxury and elegance. The back side, on the other hand, showcases a different design and color scheme, also made with silk ikat fabric for a truly authentic look.
This pillow is finished with a beautiful piping that adds a touch of sophistication to its already exquisite design. It is the perfect accent piece for any living room or bedroom, adding texture, color, and personality to your space.
*The pillow cases are sold without inner filling.

*Dry cleaning only.

*A slight variation in color or texture could be observed on this handmade product and designs may vary slightly due to the cutting of the fabric.