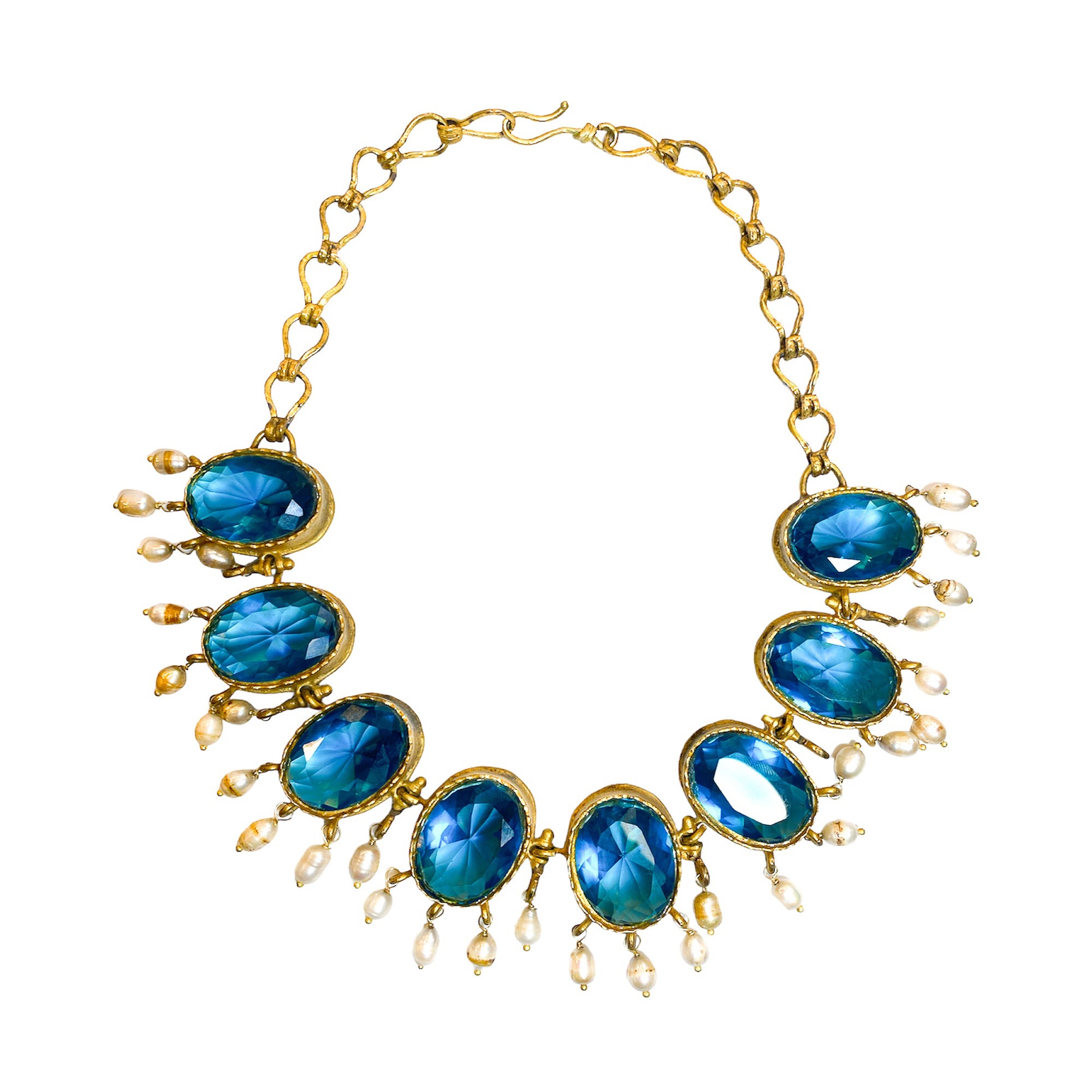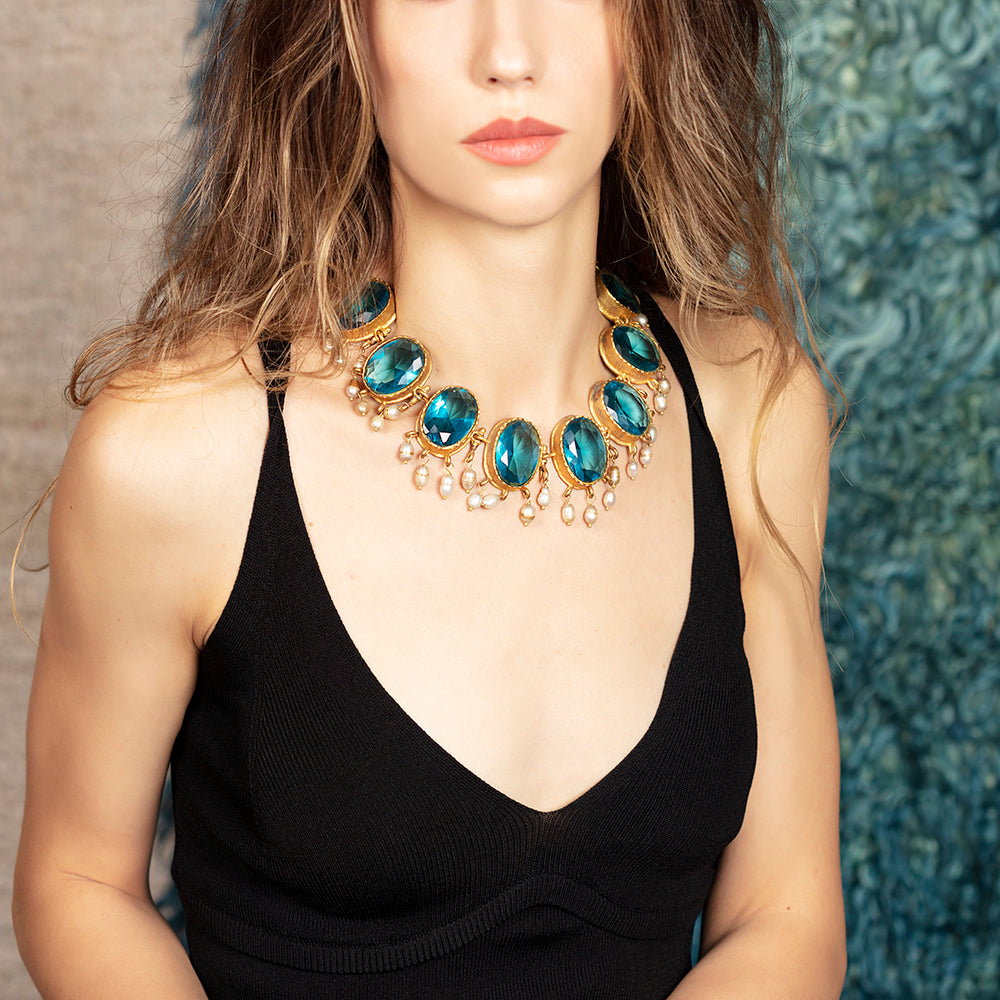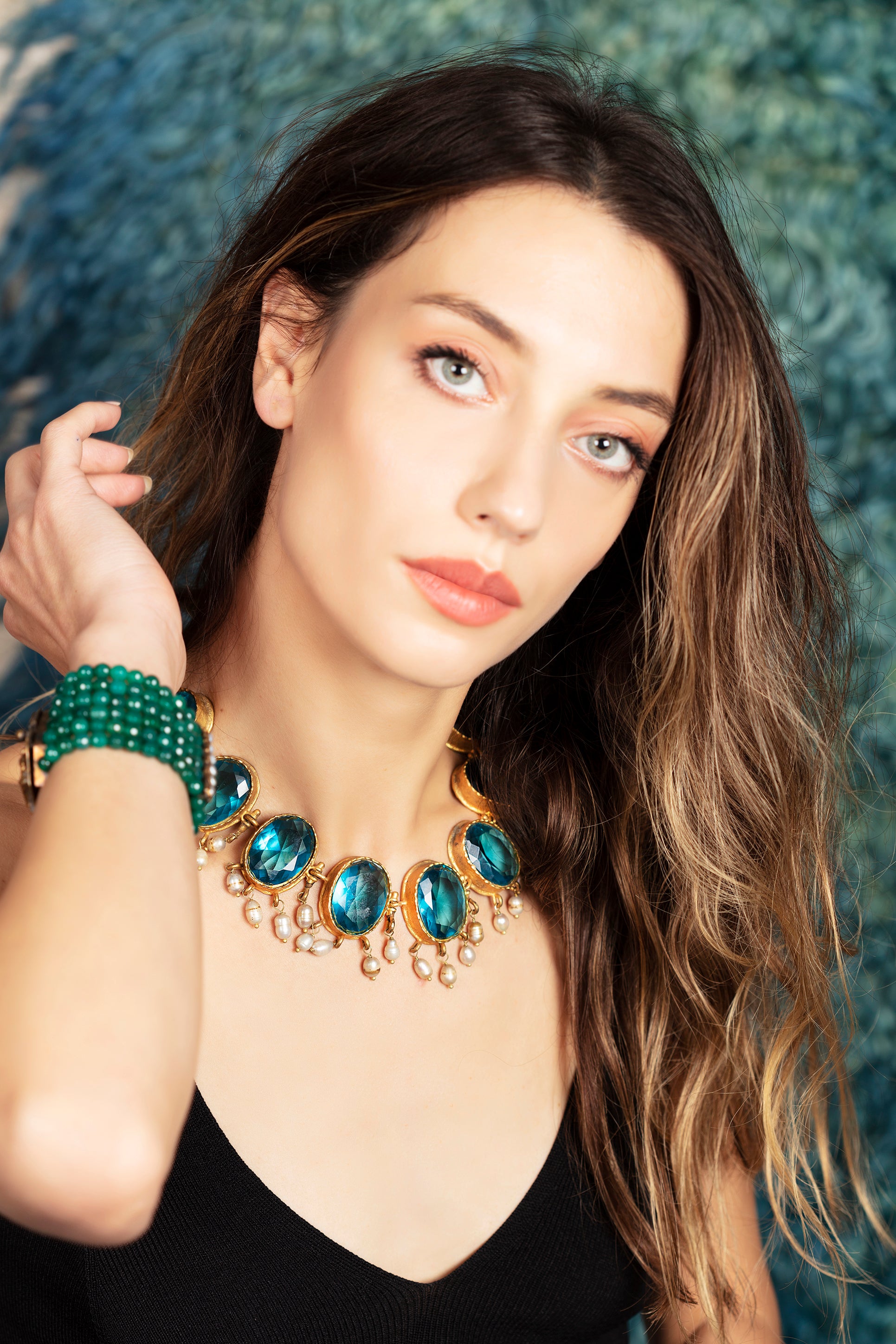 A beautifully hand-created choker necklaces decorated with blue zircon gemstones and pearl.
You can use it as both a choker and a necklaces.
Authentically designed with inspirations from various civilizations existed in Anatolia throughout the history.
Made out of bronze, plated by 18K-24K gold.Oxidized to have a unique historical character.
It will be delivered to the cargo within 3 working days at the latest
* A slight variation in the color & the size of the stone may be observed due to its nature as well as a slight difference in the color of the metal due to oxidization.